B-RV-14E
I don't know about you, but I just adore playing Sim City 4. After a while of play, an idea struck me as to create a MOC in LDD based on a building in Sim City 4. Wanting to keep things simple, I chose a low residential zone of my city and randomly picked a house. I landed on this cute and small design:
A very small Doppelhaus (Says so in the game's files), or for those not wanting to Google it, it's also known as a semi-detached house
After a couple hours of experimenting, I think I finally got the design down right, or at least close enough for me to say "That looks alright".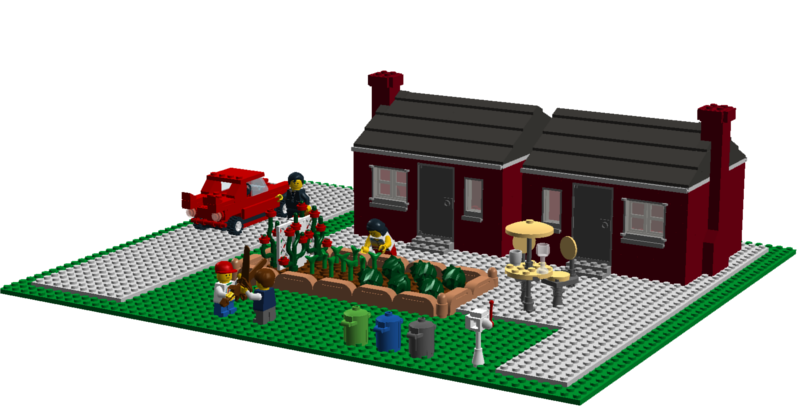 A closer shot of the Doppelhaus.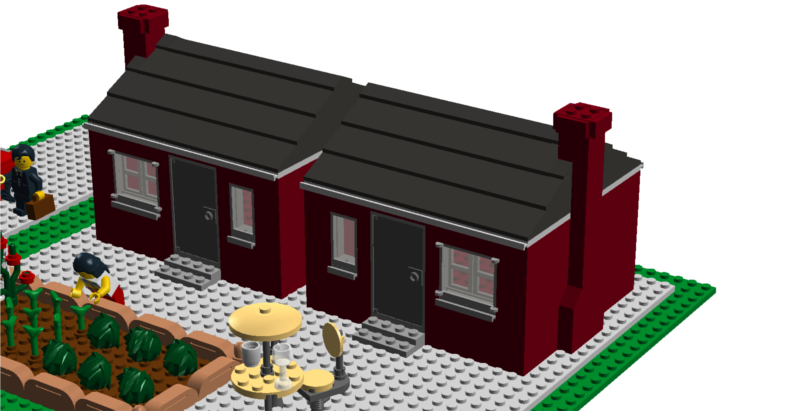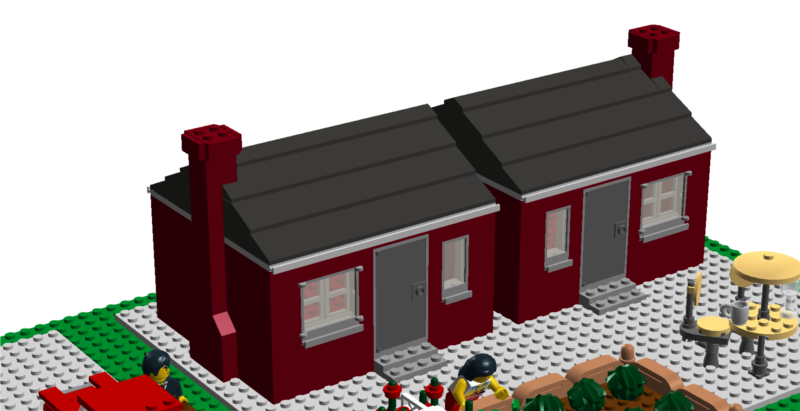 One of the Doppelhaus' Chimneys.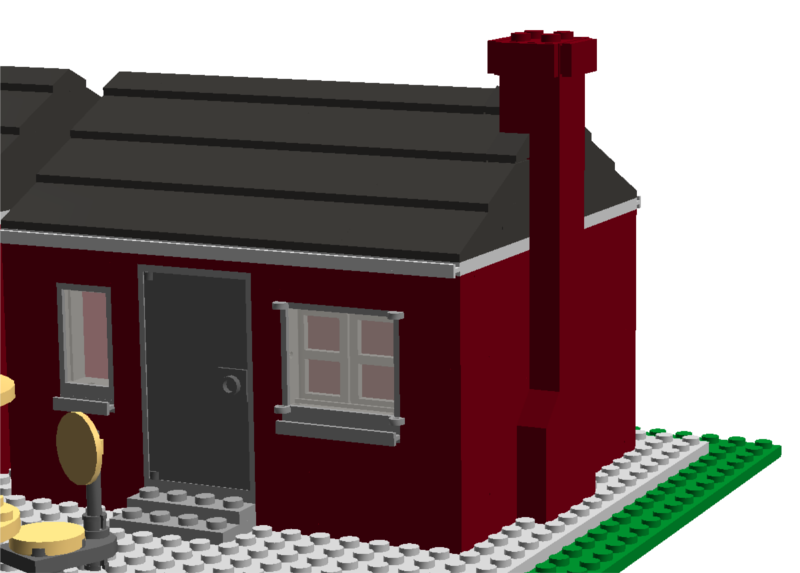 Father going to work at a low density commercial zone on the other side of town to earn his Simoleons to pay for my city's 25.3% Tax Rate.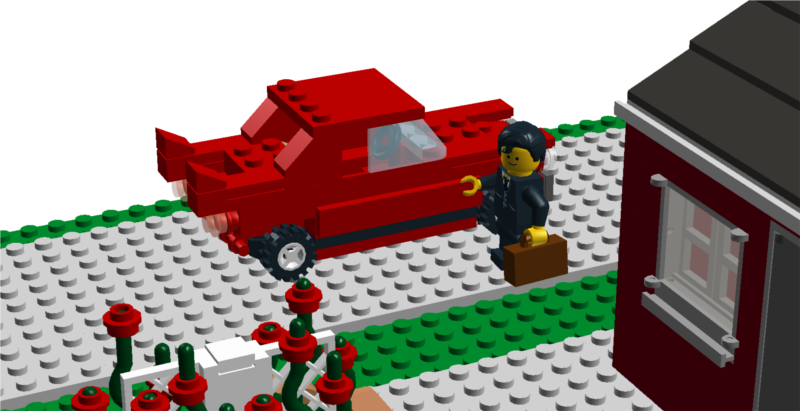 Mother currently working in the garden growing cabbages, carrots, and either tomatoes or really large and probably mutated grapes. Seeing that The Sims live in a world where plants can eat other sims and fruit that can bring back the dead, giant mutated grapes don't seem abnormal.
Kids playing with wooden swords out front.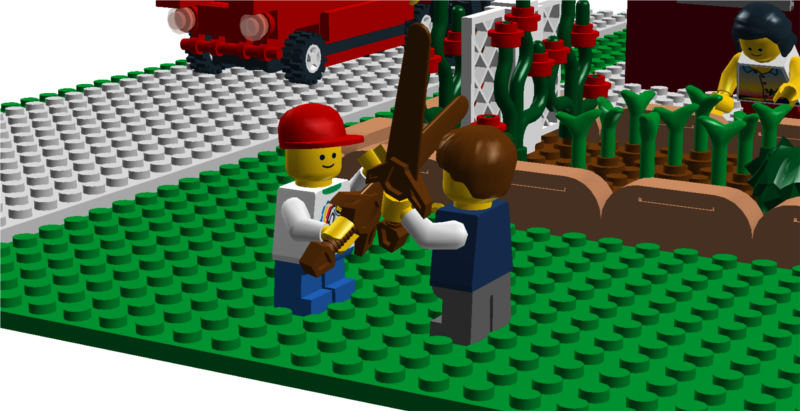 A view of the simple patio furniture. I experimented with different blocks to see what type of result I could get.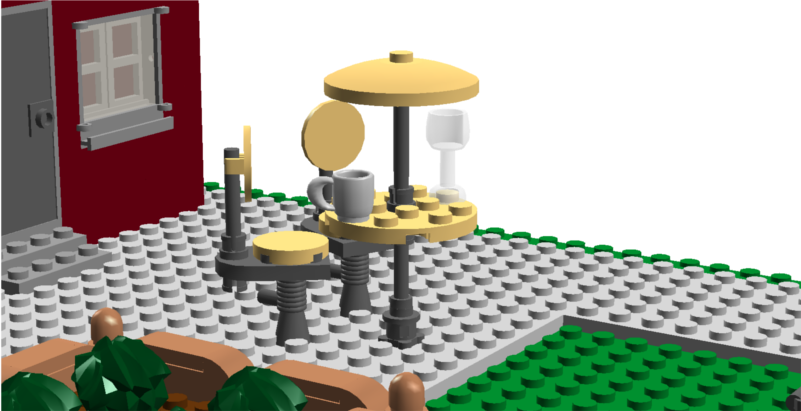 Trash collection for waste, recyclables, and vegitation, as well as a (Poorly) done mailbox.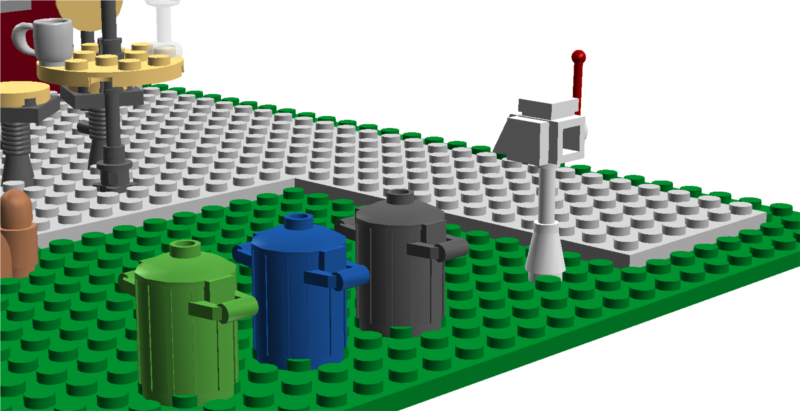 I am hoping to do more of these. I may move onto another low density residential building or probably move onto low to medium density commercial or industrial building. Sorry to say, but I think high density buildings are a bit out of my league at the moment

For anyone who wants it, the download for the Sim City 4 Dopplehaus is below.
Edited by Brickstarrunner, 07 June 2012 - 12:48 AM.