I came to EuroBricks from Russian DoubleBrick LUG.
So, I translate & re-post some of my previous works.
Pick-up (White)
Long time ago my son asked me to make him a pick-up truck...
He likes that kind of cars.
So, when I have got an Archs
6183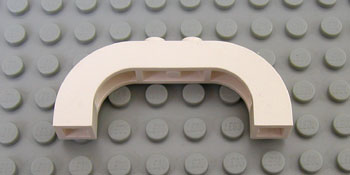 It was absolutely clear: "I will build a Pick-up!"
During the construction, the car got some specific features::
- 90% monochrome (exceptions are: tires, Windows, headlights, signals and wheel),
- exterior looks like american pick-up of the 1930+,
- "Creator"-class scale,
- "no pins"... "as far as it would go".
Separately was made "Classical black" pedestal.
(It's a real hassle to photo black objects...)
So, let's look:
Starting photo:
Main view:
Other side view:
(Photos look like the same, but I cannot choose only one. Sorry...)
Rear-view mirror are attached to doors, door is a little inside the car body:
Doors open at about 45'. One Driver's seat is in the middle of cabin:
There is no gage panel inside.
You have you wheel, you have your pedals, what else do you need?
Back-side view. Massive back bumper... Signals...
Lower the back-side!
Front bumper in no less than the rear. And headlights are like huge eyes!
Bottom is very simple:
Upside is simple too:
In profile view:
Photos cannot show how pleasant is to have the model "at hands"!
I hope you like it!
Yours, Pikachu.
P.S. If you find mistakes - please write to me & i'll correct them.
Edited by Rufus, 26 May 2012 - 10:11 AM.
Indexed