Hi, long time lurker finally signed up and I just wanted to share my Space Marine squad, I hope this is the right place to post this.
The Space Marine dude from Minifig series 7 is so cool that I had to own a squad of the guys but there were two things bugging me, first off they were all armed with fairly weedy looking pistols and secondly they all had the same face.
So after a quick online shop at two great websites: Brickarms and Bricklink and a few days wait for postage I have a squad i'm happy with, i've even tried some hair parts from some of my Minifigs on them for display without their helmets but i'm not totally sure about them yet.
The asian stealthy guy, armed with katana and smg.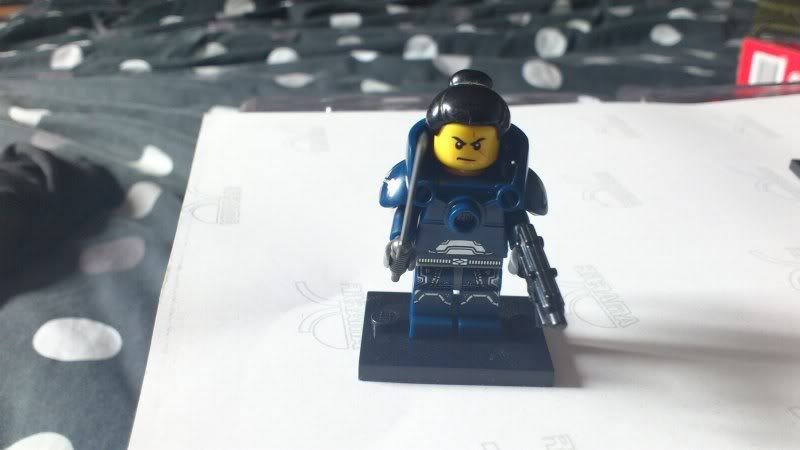 The veteran sergeant, armed with chainblade and his personally customised pulse rifle.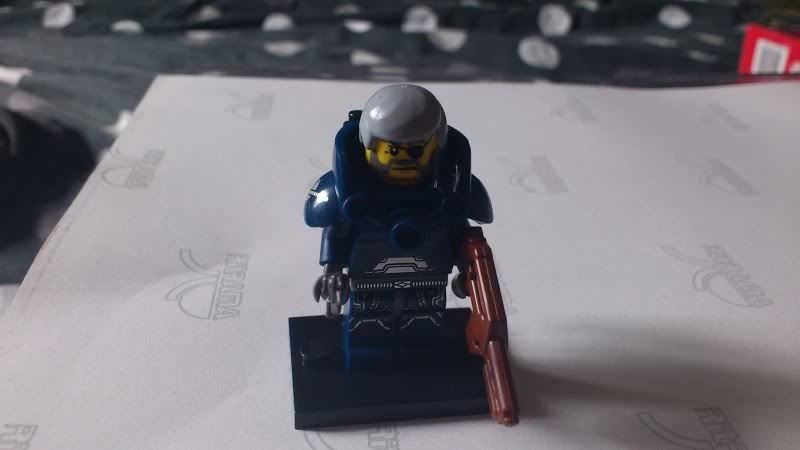 The cocky young newbie, armed with twin pulse rifles.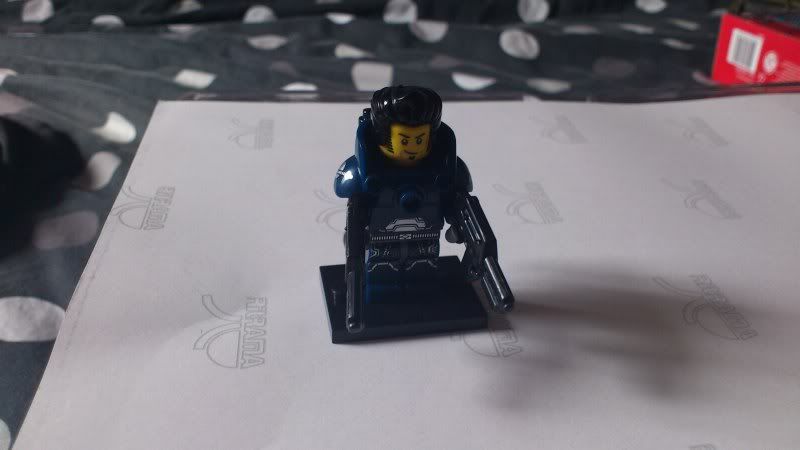 The sniper, armed with sniper rifle.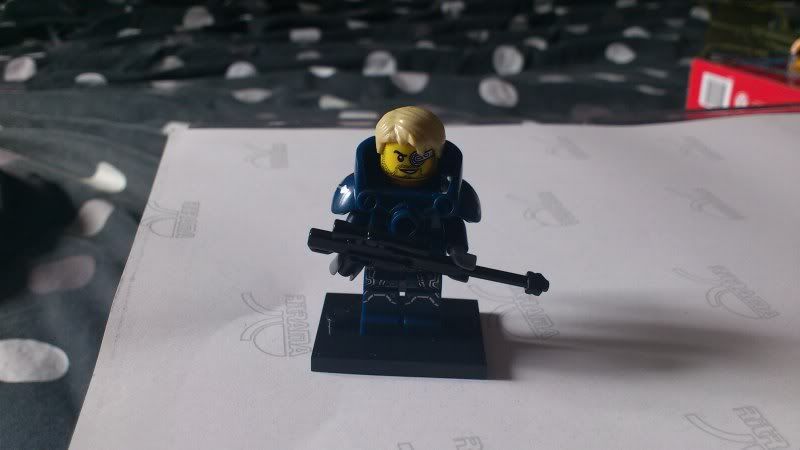 The slightly crazy heavy weapon guy, armed with minigun.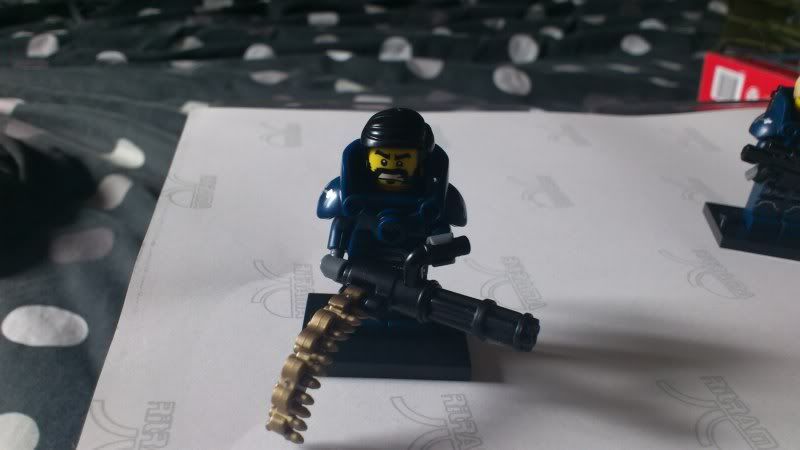 The squad fully suited up.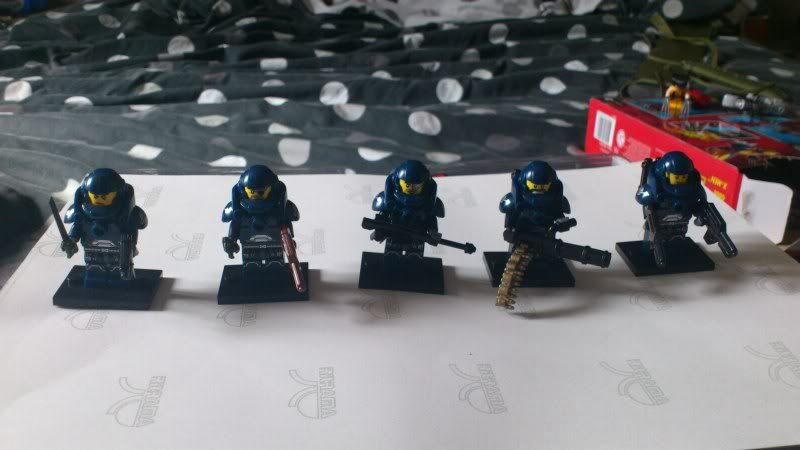 They all still have standard issue sidearms attached to their armour.