129A
From the LEGO Pirate Chronicles, my story here that was frontpaged a while back. And by the way, I'm going to continue it!

Life got in the way, but I have time now. This is my triumphal return!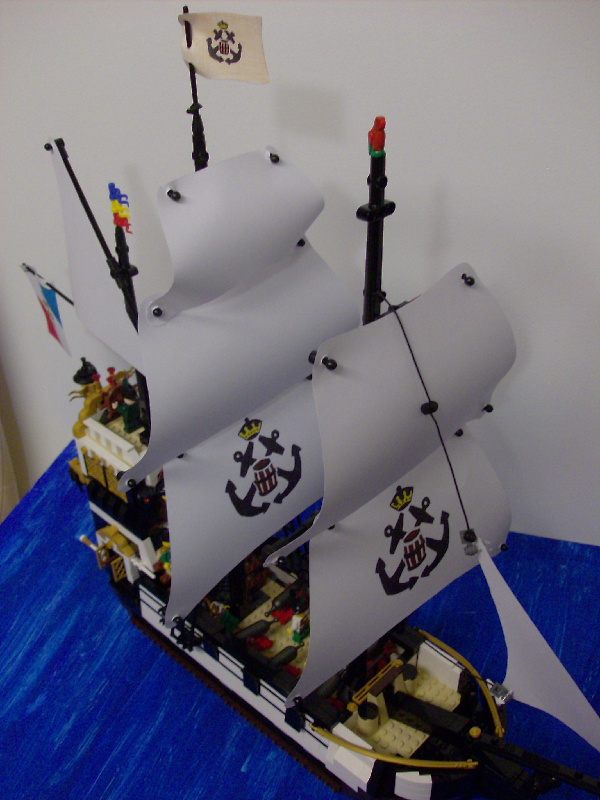 Full Gallery:
http://www.brickshel...ry.cgi?f=501950
Look, guys, I know this may be stink compared to stuff you guys churn out in the period of a half-hour,but I only have 20k bricks, so I have to make sacrifices in design. I read and reread Greenhair's tutorial a thousand times making it. Helped beyond words.
One thing I think you'll like is the hand-drawn sails and flags and painted the sea.

One question: After you subscribe to a thread, where do you go to see new replies?