V-LV-22B
I recently purchased Stephanie's Cool Convertible to expand our Friends collection, and to see a LEGO car that sat two figures side-by-side.
Overall, it's a nice car, with a nice color scheme.
However, there were a couple of things that bothered me about it:
The figure looks over the windshield, the steering wheel is at her feet, and the doors don't open.
So, I attempted to rectify those omissions with this model.
However, my kids wouldn't let me take the convertible apart, so I had to substitute with other pieces....
(Edit) - I've managed to reduce the height of the roof by one plate by removing the tiles the figures sat on. Updated pictures are below:
This is what I came up with: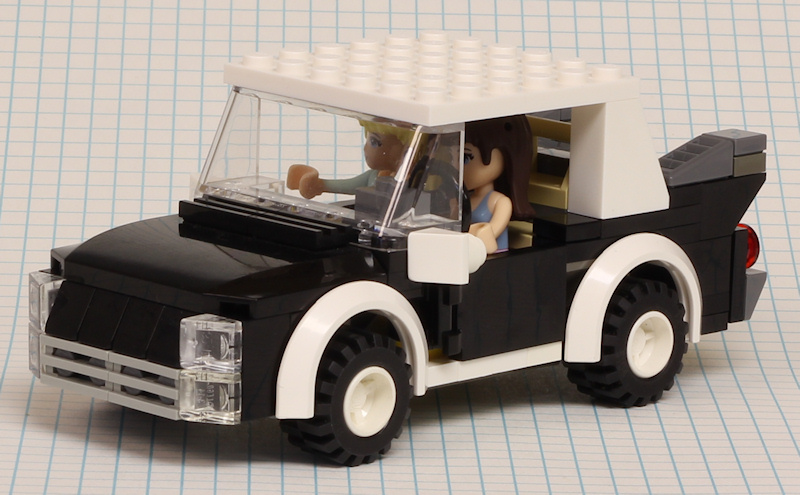 Back view: The trunk doesn't open; that's one thing I need to work on for the next version:
Opening doors: Unfortunately, the overall height of the car is a little tall compared to the figure:
An interior view - the passengers now have a little more arm room:
And finally a comparison shot with the original convertible and my attempt at one of ER0L's 7-wide Corvettes:

Comments / criticisms?
Curtis
Edited by Pandora, 20 December 2012 - 10:57 PM.