---
Architecture Building Contest - Results and Winners!
---
What an amazing contest!

There were so many fantastic entries - the quality far exceeded our expectations.

On behalf of the Eurobricks Staff, I'd like to say a huge thank you to everyone who took part, and to everyone who took the trouble to vote. To those who didn't win - bad luck, but don't be disheartened - this was an extremely high-quality contest.

A Reminder of the Prizes
1st Prize:
21010 Robie House
(worth
199 Euro
)
2nd prize: You get a maximum budget of
150 Euro
(~198 US$) to buy sets on
LEGO Shop@Home
.
3rd prize: You get a maximum budget of
50 Euro
(~66US$) to buy sets on
LEGO Shop@Home
.
4th Prize:
21012 Sydney Opera House
(worth
40 Euro
)
5th Prize:
21011 Brandeburg Gate
(worth
35 Euro
)
Architecture Set prizes and worldwide shipping very kindly donated by The LEGO Group. Monetary-value prizes and world wide shipping are sponsored by Eurobricks.
Important remarks:
For monetary prizes, each winner is allowed to select up to 5 sets as long as the total amount is under his/her maximum budget. We won't pay you the difference between your chosen sets and your maximum budget. Each winner provides us his/her list of sets and we'll buy them on S@H (don't buy them yourself). Your sets will be shipped to you directly from LEGO Shop@Home, so make sure Shop@Home ships to your country! If not, then you can still enter and we do our best to find a solution. We will pay for the shipment on top of your budget, so you can spend the full budget on sets.

If you are one of the contest winners you'll get a PM after the contest is over to workout the details (like providing us your list of sets, your shipping address, etc.)

Winners will be notified in order, and will be allowed to choose a lower value prize if they wish.
How the vote was counted
Members who registered before the start of the contest were eligible to vote.

Each member could cast up to 7 votes, with a maximum of 4 per entry.

Votes for disqualified entries were not counted

Any member who cast more than seven votes would be disqualified from voting (though this did not occur)

If a member cast more than 4 votes for an entry, only 4 were counted.
It was extremely close! Votes were counted three times, and the vote tallies checked carefully against each other. Ties in vote counts would be decided by EB Staff.
The Winners
1st Place
2.
Burj Al-Arab, Dubai, United Arab Emirates by Spencer_R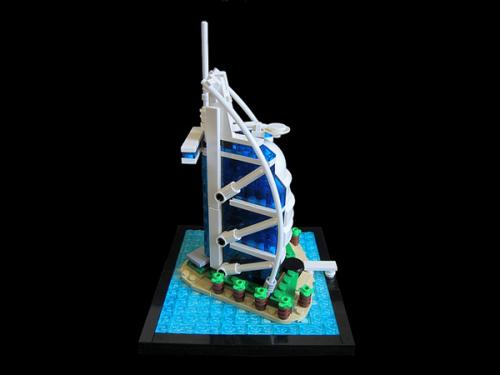 2nd Place
38.
Stortinget (Norwegian Parliament Building), Oslo, Norway by Matija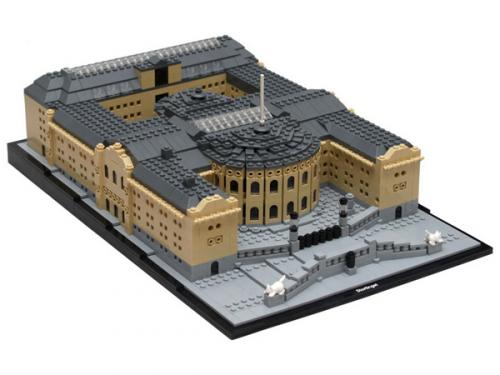 3rd Place
12.
The Great Wall, China by lisqr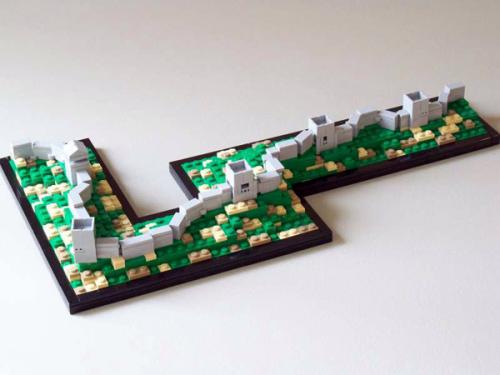 4th Place
17.
Kranhaus Süd, Cologne, Germany by moctown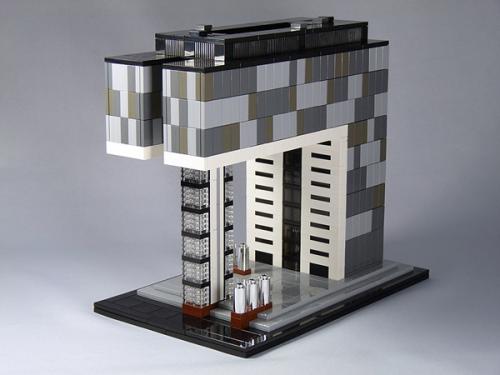 5th Place
There was a tie for 5th place.

The Staff couldn't decide between them...
... so
The LEGO Group
very very kindly donated a
second Brandenburg Gate
!

Equal 5th Place
10.
The Getty Center, Los Angeles, California, USA by unbornchikken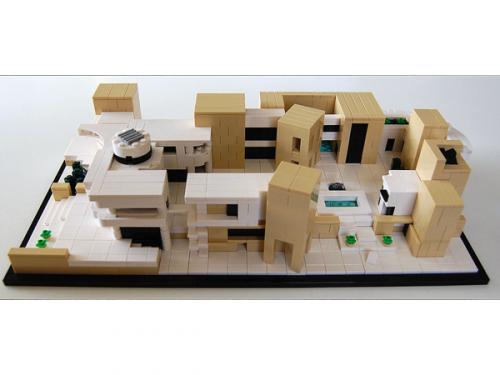 Equal 5th Place
24.
Matsumoto Castle, Matsumoto, Japan by Blake Baer
Special thanks again to
CopMike
for enabling this, and to TLG for providing the extra prize!

Congratulations to the Winners! Commiserations to all of you who didn't win, but thank you all for entering and making this such a fantastic competition!
Rufus
If you've won a prize...
You will receive a PM about what to do next. Winners will be notified in order, so there may be a delay before you hear from us.
Please be patient
.
Please make sure you have Personal Messenger enabled in your profile.
About number 13...
13. Hagia Sophia, by Artizan
was deemed to be a digital render, rather than a real LEGO model, and therefore against the rules of the contest. This was only made clear after voting commenced, so votes for number 13 weren't counted. It may have been an ineligible digital entry, but it is still a great MOC. Check it out if you haven't seen it.
Index of Entries