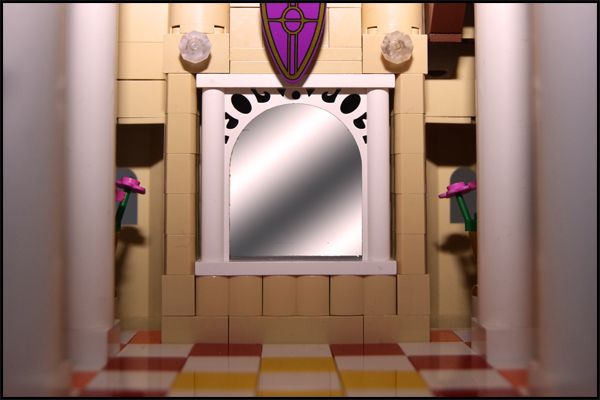 That night the Looking-Glass only showed its usual reflection, because the inhabitants of the Fairy Tale Castle had failed to convict anyone... The All-Fruit Tree continued to wither and wilt...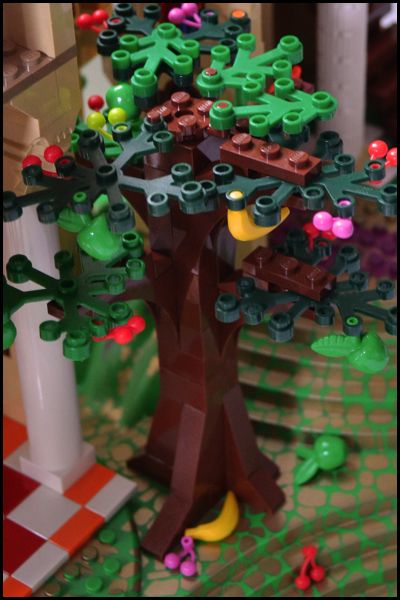 And the morning revealed another horrendous scene...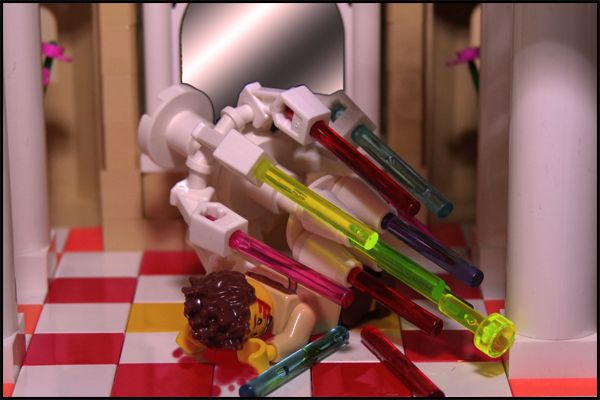 It was Jack, crushed by the weight of the rainbow crystal chandelier that had been cut loose. This was obviously the work of the murderer, so Jack must have been a

good guy

.

With so many in their number already lost, it looked like all hope was gone. After cleaning up the night's horrors, the residents went their separate ways, not even wanting to converse with each other. Nobody could be trusted, nobody was a friend. But the castle was not big enough to prevent coincidental encounters.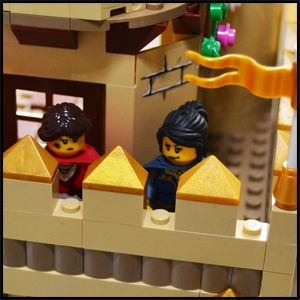 "I can't believe we found each other again after all these years only to face imminent death, Red."

"Are you trying to bluff me, White? It didn't work when we were kids, and it won't work now."

"Killer or not, we're still sisters. To the bitter end, Rose Red."

"To the bitter end, Snow White."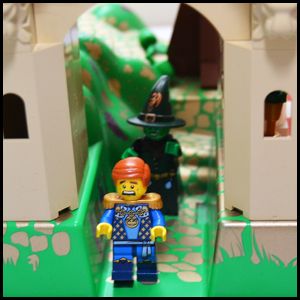 "Don't run away! I'm the only woman in this castle you haven't slept with yet, and I don't want to die a virgin!"

"Gah!!!"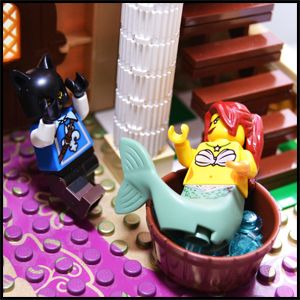 "Hey, Puss! Wanna take a bath with me?"

"Yikes, you have found my only weakness, Mademoiselle Mermaid! Keep that icky liquid away from me!"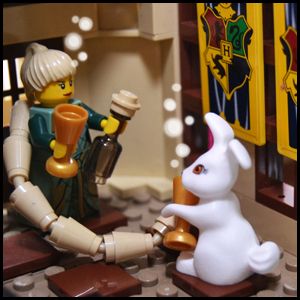 "Thish is definitely the besht vintage, don't you agree?"

"Where do you get thish shtuff, Bunny? It'sh delish!"

"Let'sh jusht shay thath I did not leave the Queen of Heartsh' cashtle empty-handed..."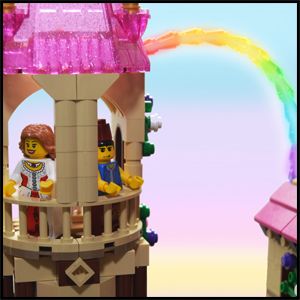 "In my country they have a saying that the last sunset you see is always the most beautiful."

"Haha! If you mean to stab me in the back and throw me down this tower, Aladdin, you better think again."

"Come on, it's just a saying..."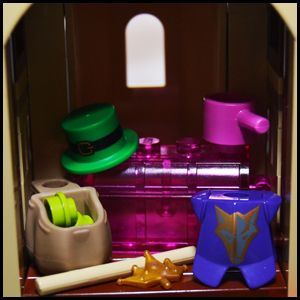 Jack's sack of dried magic beans was added to the mementos in the castle's vault. He and so many others had already paid the price of a wrong choice. The good residents could not afford to convict anymore innocent people...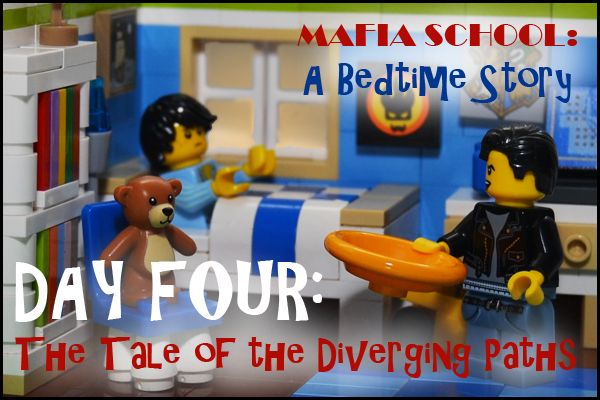 "I can't believe it... *cough* Is there no hope left for the good guys?" Nico asked when Gio brought him a bowl of hot soup to ease the flu.

"We'll see, eh? It all depends on what they decide. Now slurp it down, it's good for ya" Gio said, ruffling his little brother's hair.

"Gio? Will you come to tuck me in tonight?" Nico asked quietly.

"Geez, I already said I'm sorry for missing it yesterday! I'll promise I won't miss it again. Cross my heart and hope to die. Gotta go, sweet Veronica is already waiting for a ride. Ciao!"



Nico looked at the bowl of soup, unable to eat.

"Don't hope to die, Gio... Don't ever hope to die..."
PLAYERS:

palathadric
as
Aladdin

JaseTJ
as the
Little Mermaid
Jackjonespaw
as
Prince Charming
Dakar A
as the
Puss-In-Boots

RPGer
as
Rapunzel

Kadabra
as the
Red Riding Hood

Chromeknight
as the
Sleeping Beauty

LEGOman273
as
Snow White

Alex the Great
as the
White Rabbit

Donut
as the
Wicked Witch

Poison Ivy
as
Pinocchio
(
Good Guy
) - Convicted on Day One

The_Customizer
as the
Big Bad Wolf
(
Good Guy
) - Killed on Night One

Superficial Username
as
Mr. Bear
(
Good Guy
) - Killed on Night One
Darth Nihilus
as
Goldilocks
(
Good Guy
) - Convicted on Day Two

Flipz
as
Cinderella
(
Good Guy
) - Killed on Night Two

Piratedave84
as
Jack
(
Good Guy
) - Killed on Night Three
RULES:
1. Each player will be given a character to play, who will be aligned with either the Good Guys or the Bad Guys. To win the game, the Good Guys must vote or kill off all the Bad Guys, while the Bad Guys need to outnumber the Good Guys. There are no other factions in this game.

2. Each day will be played out in its own topic. During a day you will be able to vote to lynch a player. Voting must be done in the following format; Vote: Character (Player). Similarly, unvoting is to be done in the format; Unvote: Character (Player). No other format will be accepted. A majority vote is required to lynch a player, meaning that over half of the remaining players must vote for the same player to warrant a lynch.

3. A game day will last a maximum of 72 hours. You may not vote in the first 24 hours. The day will end when a majority vote has been reached. After the day has concluded, a night will commence, which will last a maximum of 48 hours. Night actions must be sent to the host in the first 24 hours of the night stage.

4. The alignment of lynched players, as well as those that died during the night, will be revealed at the beginning of the next day.

5. You may not quote or pretend to quote anything sent to you by the game host via PM. This includes all the details of your character and role, as well as any night action results. Role claims and reporting of night action results are acceptable, but in your own words only. Do not attempt to use the structure of your role PM to your advantage.

6. Do not play the game outside the day threads. Similarly, do not post out-of-character inside the day threads. Game tactics and roles may only be discussed in the game thread or via PM with other players. Private discussion is done at your own risk and should be treated as part of the game.

7. If you are dead, you may not post in thread or discuss the game with any of the players. Any information you had becomes void, and may not be passed on.

8. You may not edit your posts.

9. You must post in every day thread.

10. If you encounter a problem or have a question, please contact your Mafia School teacher via PM.

11. Violation of the above rules will result in penalty votes against you on your first offence, and the death of your character on your second offence.
Voting begins in 24 hours from now. There are 10 players left, so it takes 6 votes to convict someone.