infrapinklizard posted
the above Flickr picture
of a
"possibility for MinuteBot base -- This is a mock-up of a possible improvement to the MinuteBot base. The MinuteBot base is a 3rd-party 21x30 Technic Liftarm to be used as a rigid base for technic creations: http://www.kickstart.../minutebot-base . This uses the dead space between the pin-connections to have bar connections."
The MinuteBot base needs backers
on Kickstarter
to become reality. There is
this video
which explains it well. Here are excerpts from the
Kickstarter webpage
:
"What is MinuteBot Base?"

"The MinuteBot Base is a thick, robust base plate that can be used for construction of robotics based on LEGO Mindstorms. It extends a LEGO beam into a rectangular plate with 21 x 30 holes [ = 630 Technic Pin holes]. The dimensions and holes are a perfect fit with LEGO products: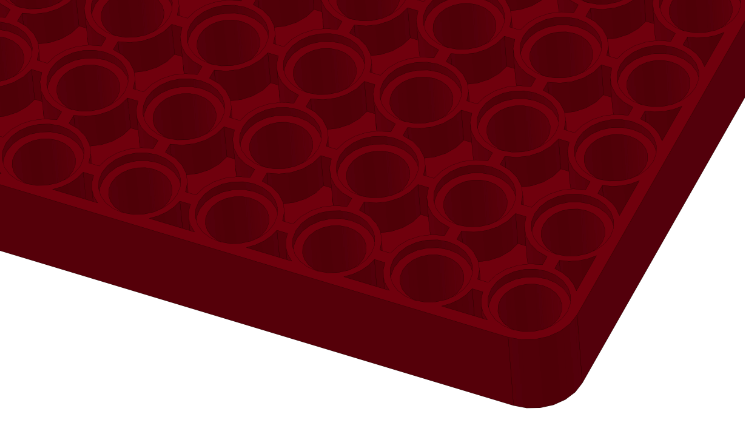 "The physical dimensions (L x W x H) of a MinuteBot Base are: 240 x 168 x 8 mm. The weight is estimated to be around 135g.

The material is ABS (maybe with some glass fiber added to increase stiffness).

The component is claret-colored. This makes the component stand out as a unique MinuteBot creation (we have checked with the people at LEGO and they are completely cool with the project).

"What can the MinuteBot Base be used for?"

"We hope that a lot of dedicated LEGO builders will appreciate the new possibilities that MinuteBot Base provides and use it for whatever project they are tinkering with!

"Personally, we would use MinuteBot Base for semi-professional robotics. As an example, we recently needed a robot for a biotech research project. It would have been easier if we had a robust base plate with holes - see images: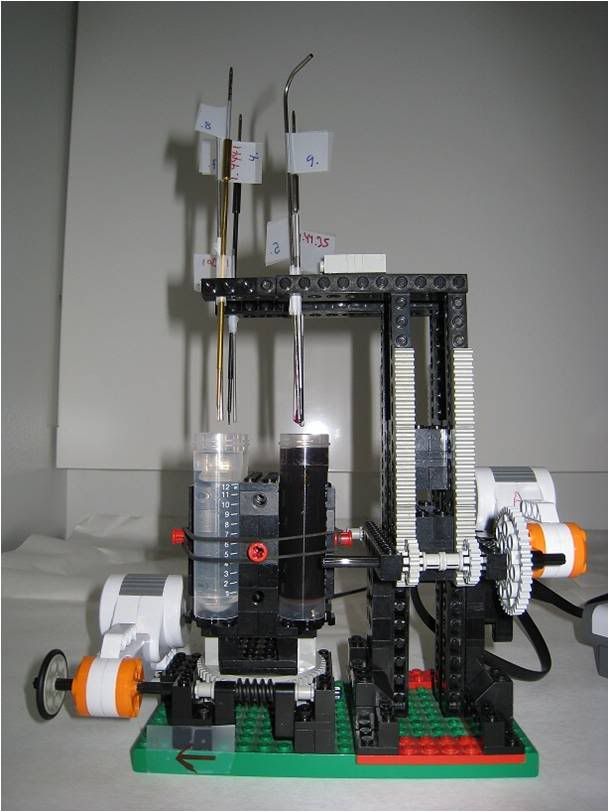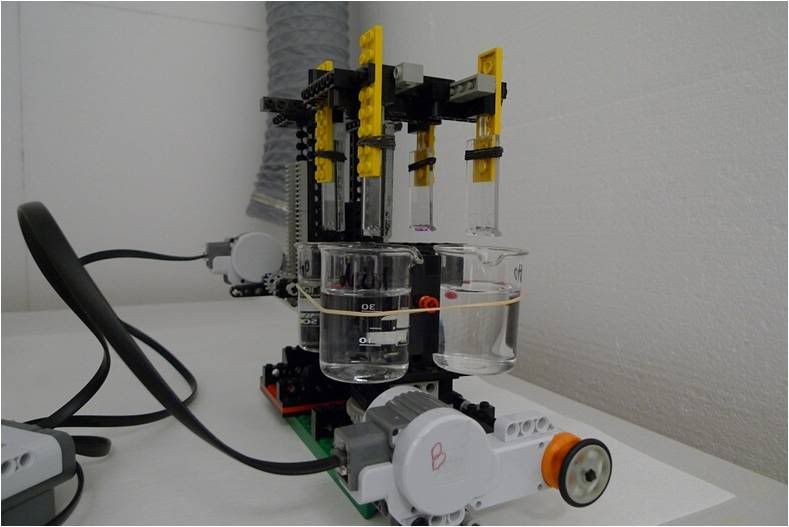 "We know we're not the only ones using LEGO Mindstorms in a research lab setting. Check out this cool [YouTube] video by courtesy of Dr. Oyen, OyenLab, Cambridge University, UK:



"Do I need more than one MinuteBot Base?"

"No, not at all. You can do a lot of awesome stuff with just one MinuteBot Base. But, as they say: Two's company, three's a crowd - and four is a party! Look at what you can do by linking four MinuteBot Base plates together:"
Edited by DLuders, 15 April 2012 - 03:12 PM.