The image that formed on the Looking-Glass was not what the innocent residents of the Fairy Tale Castle wanted to see...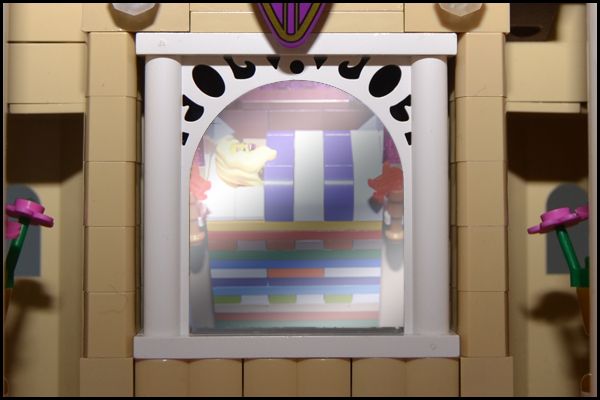 Goldilocks had been fast asleep during all these nights - although not in her own bed. She was evidently a

good guy

.

Worse yet, the night cost them the life of another innocent soul.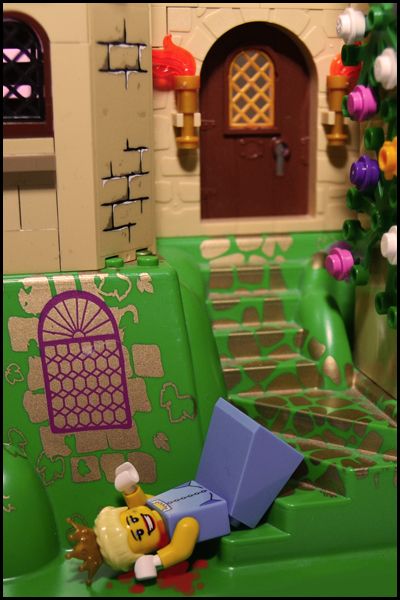 Cinderella had been pushed down a flight of stairs so hard she had broken her neck and a whole bunch of other bones. Not even her glass slippers survived the fall, for the staircase was littered with shards.


Anxiety grew among the denizens of the castle. They had convicted a wrong person two days in a row. How many more mistakes could they afford?

Two more items were carried to the vault...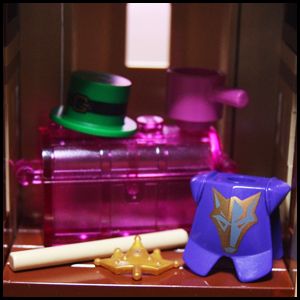 ...The favorite kettle of Goldilocks - the girl sure loved her porridge... And the tiara of Cinderella that she had worn during the enchanted night when her Fairy Godmother had allowed her to participate in Prince Charming's ball...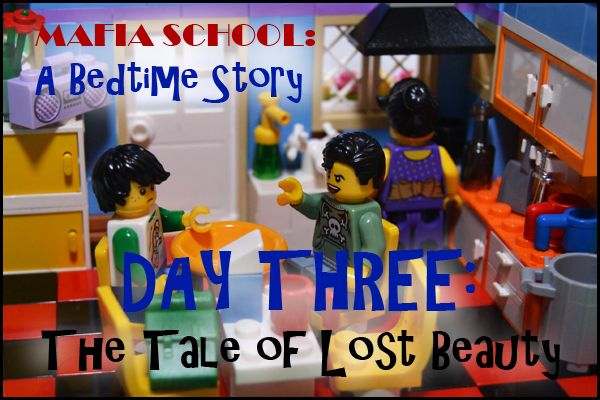 "That's not fair!" Nico complained at the breakfast table as Gio continued the story. "The good guys don't stand a chance. Mom, can you make me some porridge for breakfast?"

His mother Donna looked surprised.

"Is everything alright, honey? Maybe I should check your fever..."

"Nuh-uh, I just got this urge for some porridge, that's all." Nico got an encouraging smile from his big brother. Their mother turned the stove on.

Then the door opened.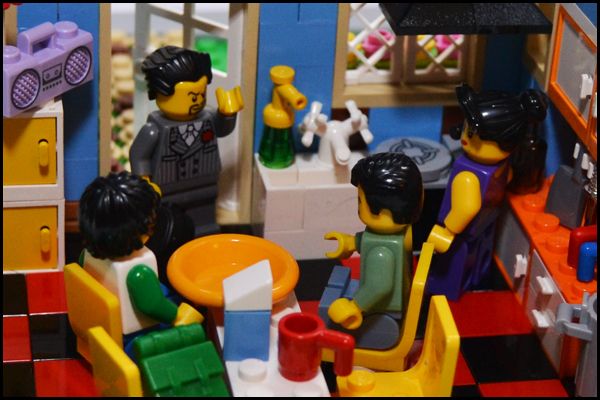 Nico's father Silvio walked in, carrying a black guitar case. He'd been out all night again, and Nico was old enough to know that his father was not rehearsing how to play an instrument.

Silence fell into the kitchen. Donna gave a hard look at her husband, turned the stove off and grabbed a half-empty bottle from the counter. The boys watched as their parents walked to opposite directions.

"I'll make you some porridge", Gio consoled Nico, but the damage was done. Nico felt a hard lump in his throat and had suddenly lost his appetite.
PLAYERS:

palathadric
as
Aladdin

Piratedave84
as
Jack

JaseTJ
as the
Little Mermaid
Jackjonespaw
as
Prince Charming
Dakar A
as the
Puss-In-Boots

RPGer
as
Rapunzel

Kadabra
as the
Red Riding Hood

Chromeknight
as the
Sleeping Beauty

LEGOman273
as
Snow White

Alex the Great
as the
White Rabbit

Donut
as the
Wicked Witch

Poison Ivy
as
Pinocchio
(
Good Guy
) - Convicted on Day One

The_Customizer
as the
Big Bad Wolf
(
Good Guy
) - Killed on Night One

Superficial Username
as
Mr. Bear
(
Good Guy
) - Killed on Night One
Darth Nihilus
as
Goldilocks
(
Good Guy
) - Convicted on Day Two

Flipz
as
Cinderella
(
Good Guy
) - Killed on Night Two
RULES:
1. Each player will be given a character to play, who will be aligned with either the Good Guys or the Bad Guys. To win the game, the Good Guys must vote or kill off all the Bad Guys, while the Bad Guys need to outnumber the Good Guys. There are no other factions in this game.

2. Each day will be played out in its own topic. During a day you will be able to vote to lynch a player. Voting must be done in the following format; Vote: Character (Player). Similarly, unvoting is to be done in the format; Unvote: Character (Player). No other format will be accepted. A majority vote is required to lynch a player, meaning that over half of the remaining players must vote for the same player to warrant a lynch.

3. A game day will last a maximum of 72 hours. You may not vote in the first 24 hours. The day will end when a majority vote has been reached. After the day has concluded, a night will commence, which will last a maximum of 48 hours. Night actions must be sent to the host in the first 24 hours of the night stage.

4. The alignment of lynched players, as well as those that died during the night, will be revealed at the beginning of the next day.

5. You may not quote or pretend to quote anything sent to you by the game host via PM. This includes all the details of your character and role, as well as any night action results. Role claims and reporting of night action results are acceptable, but in your own words only. Do not attempt to use the structure of your role PM to your advantage.

6. Do not play the game outside the day threads. Similarly, do not post out-of-character inside the day threads. Game tactics and roles may only be discussed in the game thread or via PM with other players. Private discussion is done at your own risk and should be treated as part of the game.

7. If you are dead, you may not post in thread or discuss the game with any of the players. Any information you had becomes void, and may not be passed on.

8. You may not edit your posts.

9. You must post in every day thread.

10. If you encounter a problem or have a question, please contact your Mafia School teacher via PM.

11. Violation of the above rules will result in a 5 vote penalty against you on your first offence, and the death of your character on your second offence.
Voting begins in 24 hours from now. There are 11 players left, so it takes 6 votes to convict someone.