So, I've been super busy with school and exams and such, so I didn't really have time to start on my entry until this week. As a result, I'm going to post my entry in the form of small vignettes which I can complete quickly in my spare time. Hope the story makes up for the lack of quality in the build! :D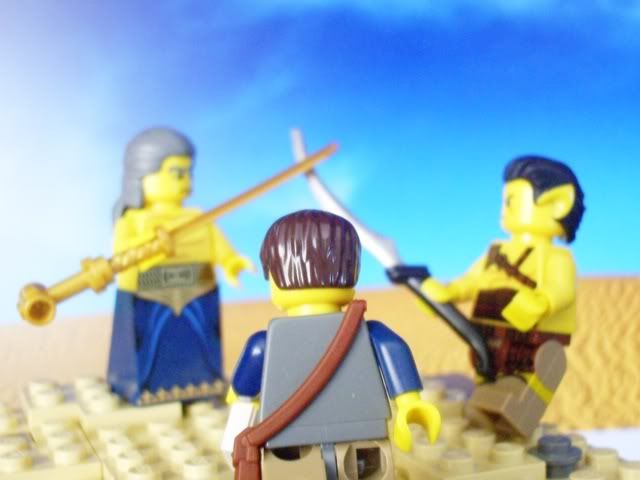 As dawn breaks, the Elf-Knights are busy training their swordsmanship. Today, they are lucky to witness a sparring match between two great swordsmen; Captain Velethuil and the ancient warrior Gil'eathe. As they take a break from their furious battle, a messenger arrives for Velethuil, bearing a letter. The Elf Captain reads it quickly, and then turns to Gil'eathe.
'I beg your forgiveness, Elder Gil'eathe, but I have pressing concerns that I must attend to immediately. I have to leave immediately.'
The sword master nods, 'I understand. Good fortunes with your journey.'
Velethuil leaves the training grounds and walks through Petraea's streets towards the grand library where all Kaliphlin wisdom is stored.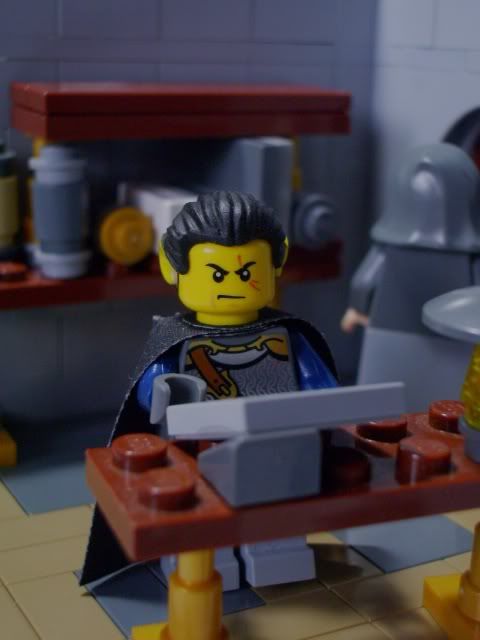 The librarian is a Baelnorn, an Elf granted undeath by magic. He is the wisest of Elves, having accumulated centuries of knowledge, which he records in manuscripts. Today, Velethuil visits the Bookmaster, in hopes of finding clues that will lead him to the Water Crystal.
The Bookmaster's voice is quiet, like the rustling pages of an old book.
'What do you seek here, young Elf?'
'I seek information…about the Water Crystal.'
The Bookmaster's eyes widen.
'It's about time someone started looking for that…let me find my book for you…'
Minutes later, and he returns with a crumbling scroll. He hands it to Velethuil, and disappears, smiling to himself. Velethuil carefully turns the pages, absorbing the information. Suddenly, he stops.
'That must be it! I think I know where the Crystal might be…'

A week later, and Velethuil's troops are at the Great Escarpment. They are looking for the entrance to the hidden shrine of the Crystal. The Elf-Knights search the sands, their keen eyes seeking out any unnatural formations. Suddenly, one Elf yells out.
'There's some kind of doorway here! Everyone, gather around!'
Using their magic, the Knights excavate the area, to find a collapsed archway leading into the ground.
Velethuil clapped the Elf's shoulder.
'Excellent work, with any luck, the Crystal will be in there! Everyone, begin excavation!'

To be continued...
Edited by Axel, 14 April 2012 - 08:42 AM.