---
Voting Thread
---
There have been some fantastic entries to this contest! Here is a map showing the (approximate) worldwide locations of the buildings people have chosen:



Apologies to geology.com for the use of their map.

Now it's time to decide the winners. This will be done by public vote, in the usual manner for Eurobricks contests. Good luck everyone!
Voting Rules:
You have a total of 7 points to allocate to your favourite entries.

You can give a maximum of 4 points to any one entry.

Clearly mention the entry number and the amount of points per entry that you vote on (note: we'll use the entry number to count the votes so make sure to mention it!)

You may NOT vote if you joined Eurobricks on or after the 7th of March 2012. This is to prevent people registering just to vote, and applies even if you entered the contest.

You may NOT vote for your own entry.

This voting thread will remain open for approximately one week.

In the event of a tie for any place the Eurobricks staff will decide which entry wins. Their decision is final.
Please use this thread only for voting. You may explain why you made your choice, but any general discussion should take place in the
Architecture Contest Discussion Thread
.
Example of how to vote:
Quote
4) 3 votes
11) 2 votes
14) 1 vote
24) 1 vote

The Prizes - Note the new prizes kindly donated by TLG!
1st Prize: 21010 Robie House (worth 199 Euro)
2nd prize: You get a maximum budget of 150 Euro (~198 US$) to buy sets on LEGO Shop@Home.
3rd prize: You get a maximum budget of 50 Euro (~66US$) to buy sets on LEGO Shop@Home.
4th Prize: 21012 Sydney Opera House (worth 40 Euro)
5th Prize: 21011 Brandeburg Gate (worth 35 Euro)
Architecture Set prizes and worldwide shipping very kindly donated by The LEGO Group. Monetary-value prizes and world wide shipping are sponsored by Eurobricks.
Important remarks:
Each winner is allowed to select up to 5 sets as long as the total amount is under his/her maximum budget. We won't pay you the difference between your chosen sets and your maximum budget. Each winner provides us his/her list of sets and we'll buy them on S@H (don't buy them yourself). Your sets will be shipped to you directly from LEGO Shop@Home, so make sure Shop@Home ships to your country! If not, then you can still enter and we do our best to find a solution. We will pay for the shipment on top of your budget, so you can spend the full budget on sets.

If you are one of the contest winners you'll get a PM after the contest is over to workout the details (like providing us your list of sets, your shipping address, etc.)
The Entries
---
1.
L'Arc de Triomphe, Paris, France by Dakar A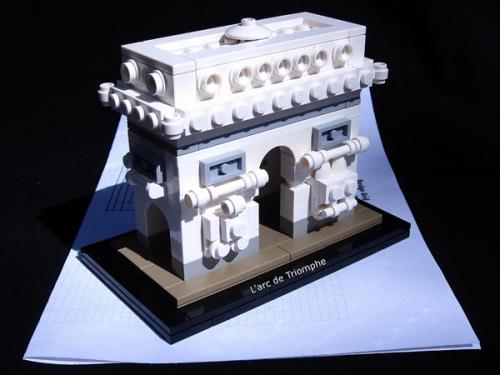 2.
Burj Al-Arab, Dubai, United Arab Emirates by Spencer_R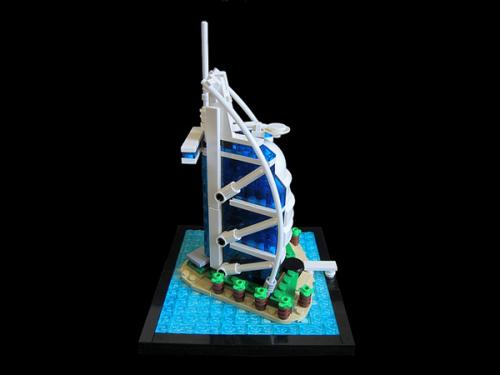 3.
Cinderella Castle, Florida, USA by Tereglith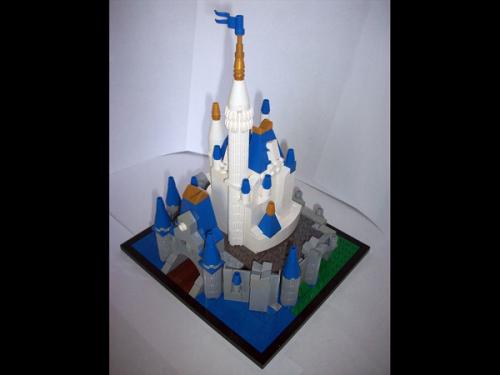 4.
Chrysler Building, New York, USA by Sess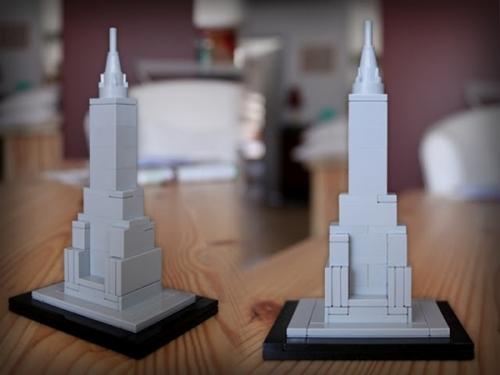 5.
Clarendon Building, Oxford, UK by Marckeyh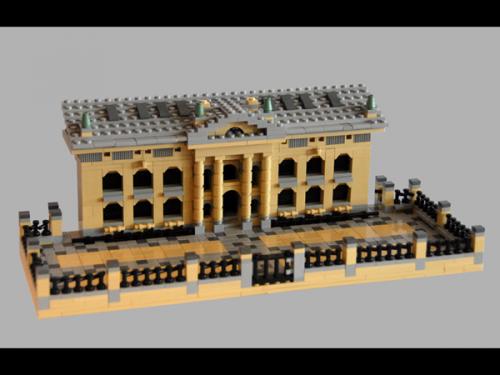 6.
CN Tower, Toronto, Canada by sok117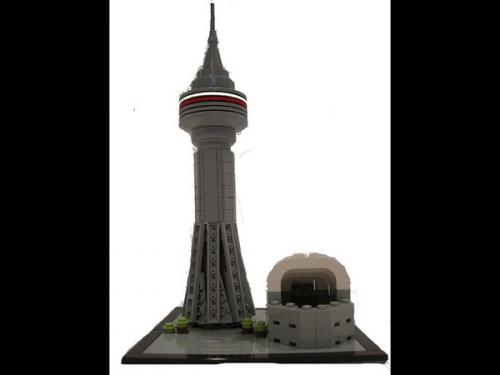 7.
Contemporary Arts Center, Cincinnati, Ohio, USA by Tragic Banjo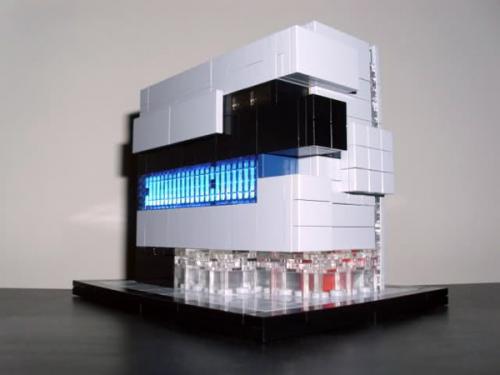 8.
Ericsson Globe, Stockholm, Sweden by Wombat the Wise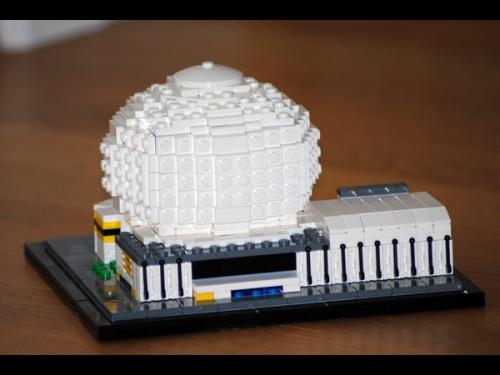 9.
Florence Cathedral, Florence, Italy by riversarl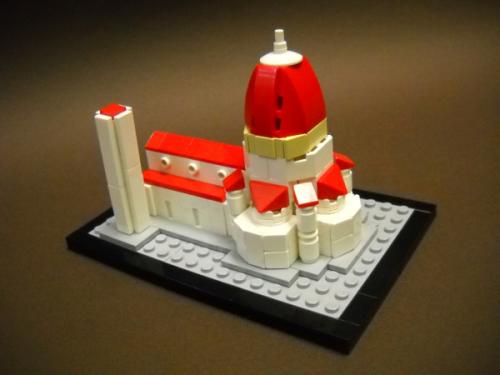 10.
The Getty Center, Los Angeles, California, USA by unbornchikken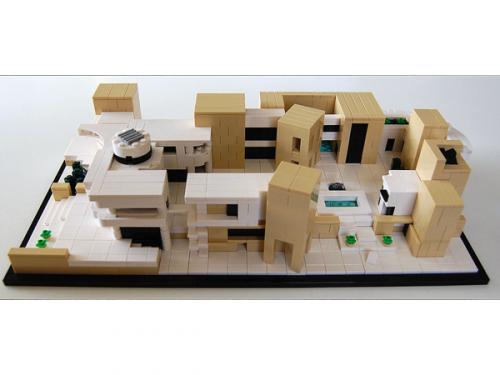 11.
The Great Pyramid of Giza, Egypt by echax
12.
The Great Wall, China by lisqr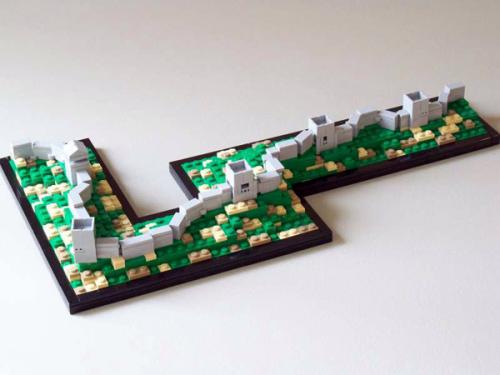 13.
Hagia Sophia, Istanbul, Turkey by Artizan
Please note: This entry (13: Hagia Sophia) appears to be a digital render and will not be eligible for prizes.
-
See Official Statement.
14.
Kinkaku-Ji, Kyoto, Japan by Cecilie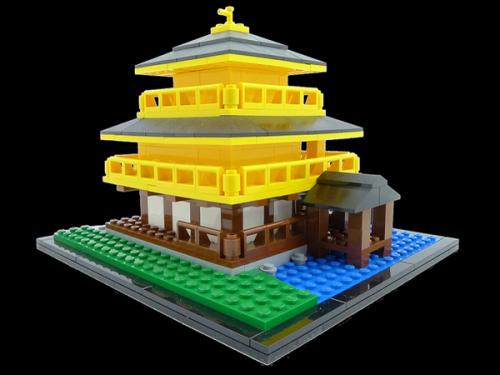 15.
Kinkaku-Ji, Kyoto, Japan by CarsonBrick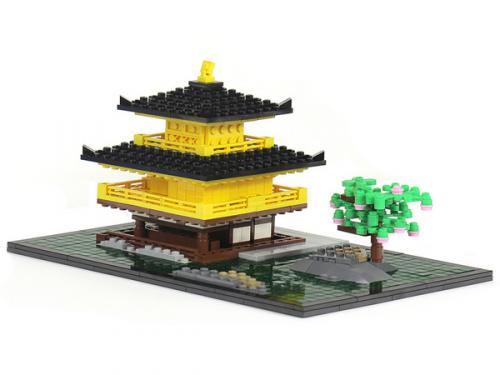 16.
Krakow Town Hall Tower, Krakow, Poland by Toltomeja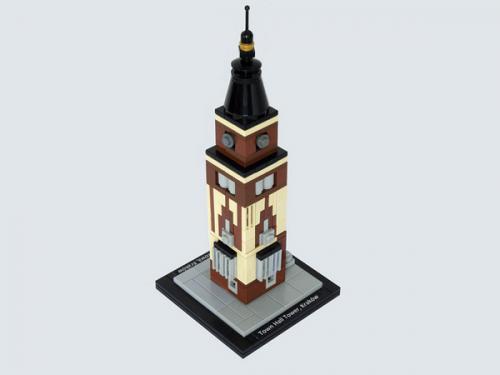 17.
Kranhaus Süd, Cologne, Germany by moctown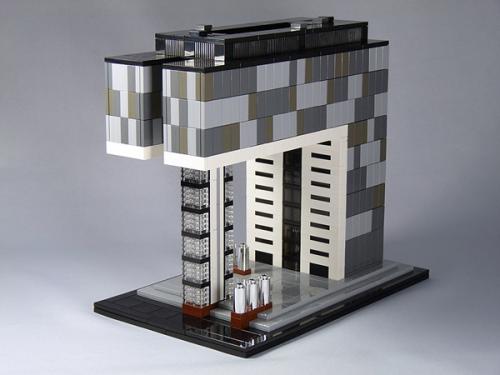 18.
Lincoln Monument, Washington DC, USA by InsaneJames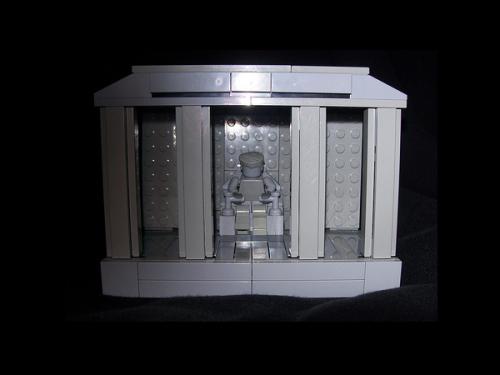 19.
Ludwigskirche, Saarbrücken, Germany by Skalldyr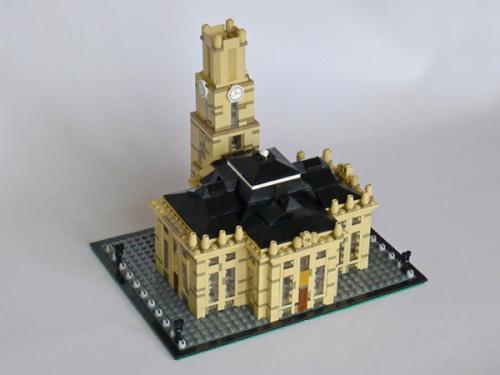 20.
Lyalya Tulpan Mosque, Republic of Bashkortostan, Russia by viracocha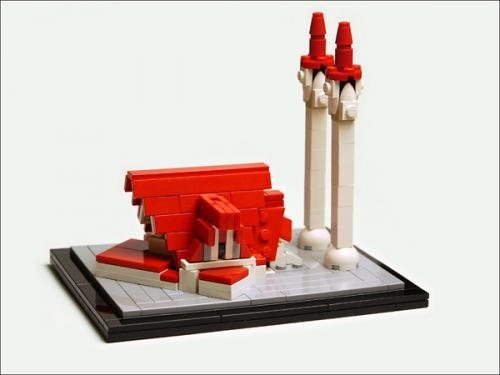 21.
Maiden's Tower, Istanbul, Turkey by Space Terrapin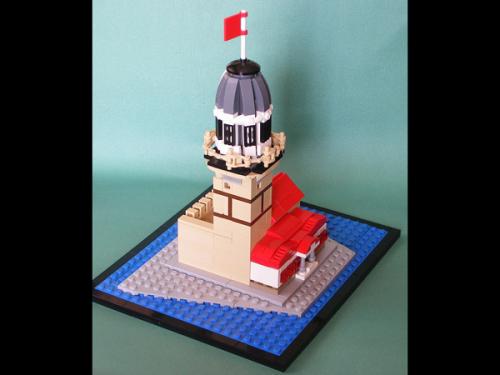 22.
Masjid Al-Haram Mosque, Makkah, Saudi Arabia by jojojo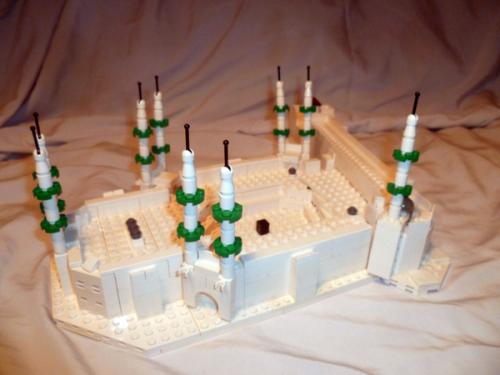 23.
Mathematics and Computer Building at UW, Waterloo, Ontario, Canada by Fianat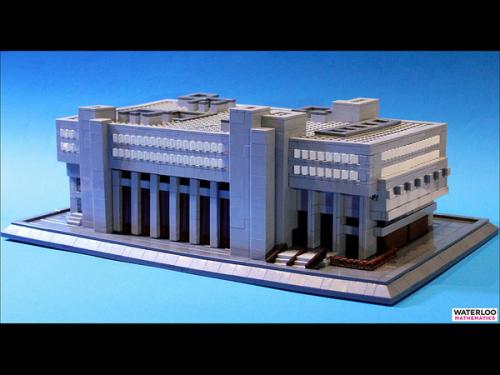 24.
Matsumoto Castle, Matsumoto, Japan by Blake Baer
25.
Menara Maybank, Kuala Lumpur, Malaysia by paanjang16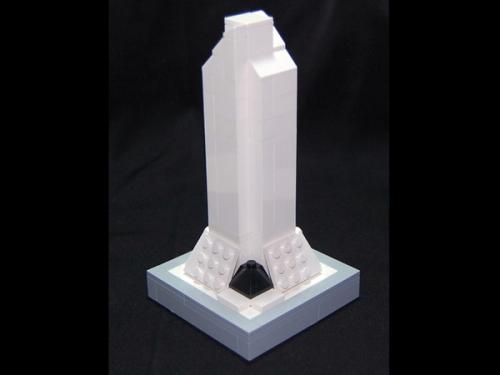 26.
Milwaukee Art Museum, Milwaukee, Wisconsin, USA by JimButcher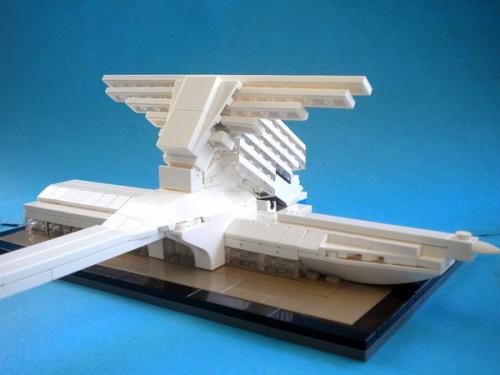 27.
Moscow Kremlin Spasskaya Tower, Moscow, Russia by -GZ-
28.
Old Royal Palace (now Greek Parliament), Athens, Greece by Theo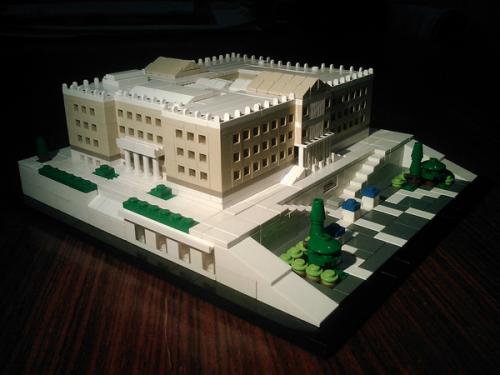 29.
Operaen, Copenhagen, Denmark by Christian
30.
Oriental Pearl Tower, Shanghai, China by happy mark
31.
The Parliament, Budapest, Hungary by Dornbi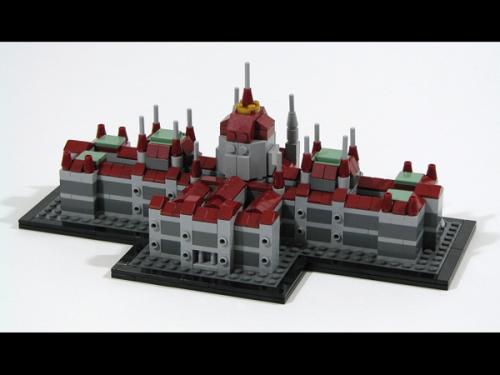 32.
Parliament Buildings of Canada, Ottawa, Ontario, Canada by touthomme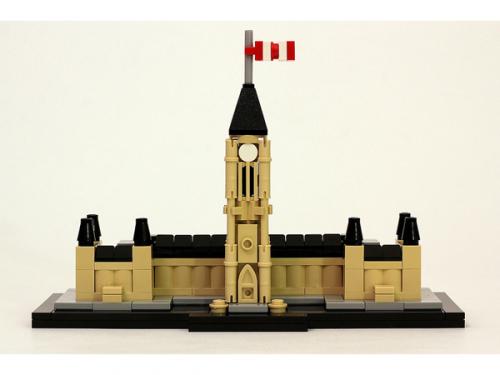 33.
St Peter's Basilica, Rome, Italy by JackJonesPaw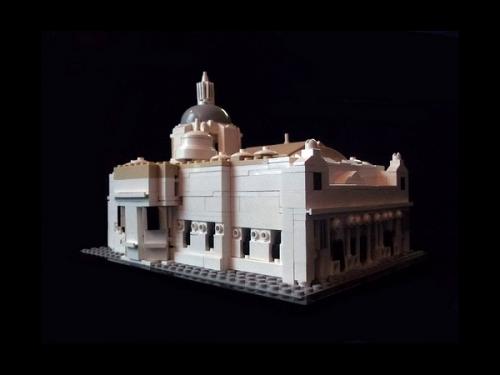 34.
Sifang Art Museum, Nanjing, China by brick god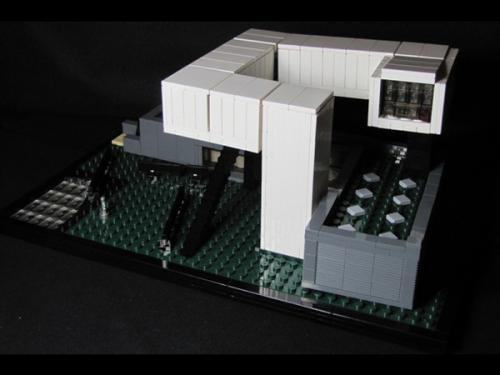 35.
Skytower, Auckland, New Zealand by BobThePom
36.
SR Crown Hall, Chicago, Illinois, USA by bricktect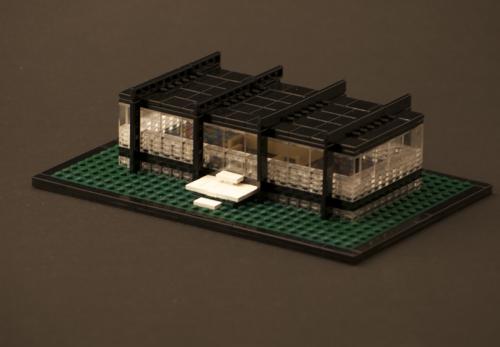 37.
Stonehenge, Wiltshire, UK by Etzel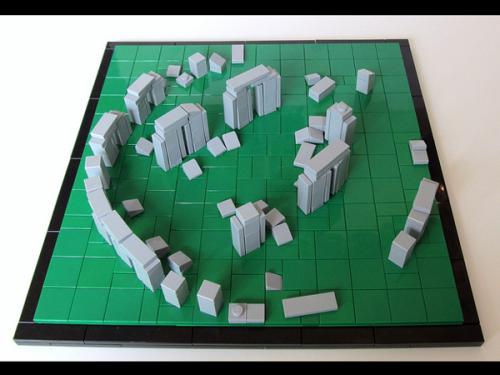 38.
Stortinget (Norwegian Parliament Building), Oslo, Norway by Matija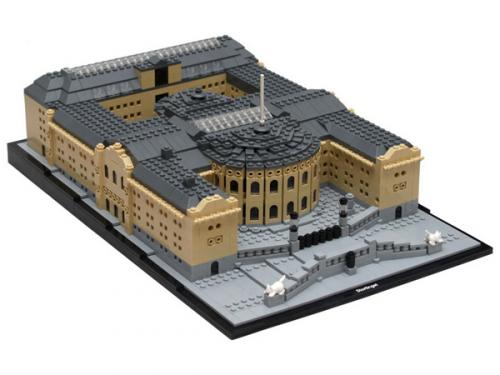 39.
Taipei 101, Taipei, Taiwan by Hass Kabal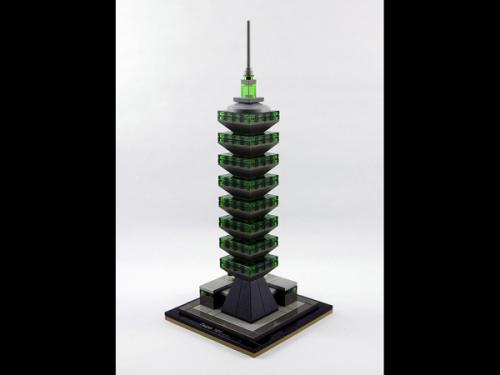 40.
Temple of the Great Jaguar, Guatemala by Niku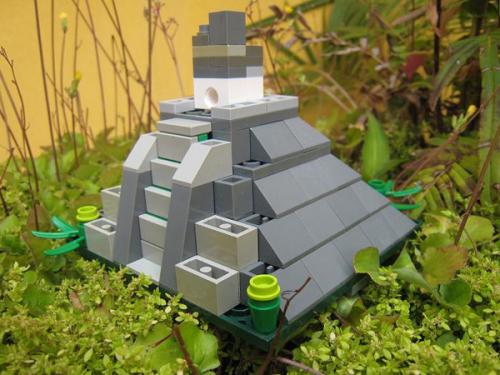 41.
Tower Bridge, London, UK by Darkblane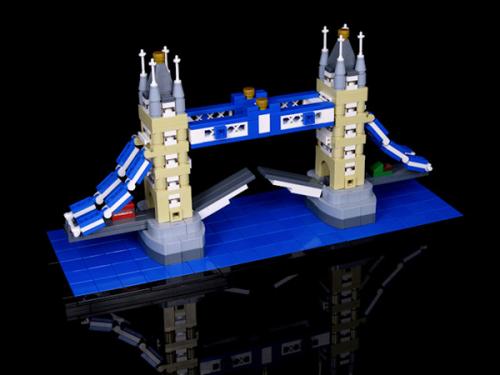 42.
Vertical Assembly Building, Kennedy Space Center, Florida, USA by CamelBoy68
43.
Villa Rotunda, Vicenza, Italy by James Markham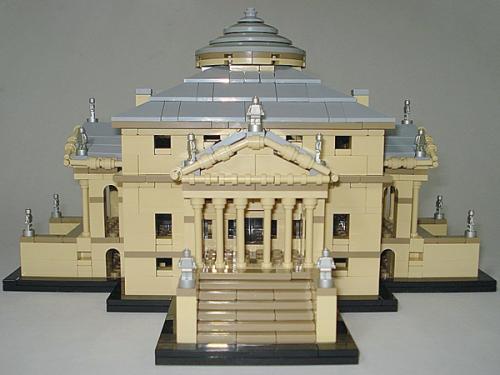 44.
World Trade Center, New York, USA by alois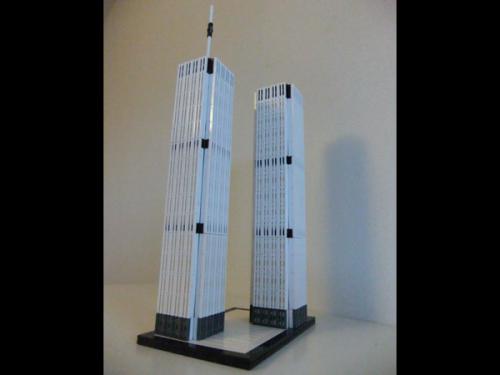 45.
The Young Vic 2006, London, UK by caperberry