Great contest guys! Lots of inspiration to be had with all of your great models. Here is my first MOC I have ever posted and hope to do many more.

Entry Name: The Sifang Art Museum
Category: Architech Series

Location: Nanjing, China
Project Area: 30,000 sqf
Project year: 2003-2012
Architect: Steven Holl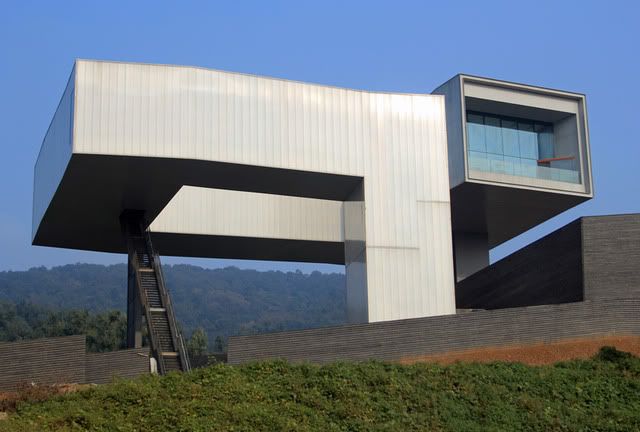 'In truth, Holl's strength lies in his ability to create buildings that are both radical and understandable, ethereal yet still monumental. His levitating tubes and light-flooded interiors may feel transcendent, but they maintain a well-grounded sense of architectural space'.
-Aric Chen, Spoon, December, 2005

The Nanjing Sifang Art Museum is sited at the gateway to the Contemporary International Practical Exhibition of Architecture in the lush green landscape of the Pearl Spring near Nanjing, China. The museum explores the shifting viewpoints, layers of space, expanses of mist and water, which characterize the deep alternating spatial mysteries of the composition of Chinese painting. The museum is formed by a "field" of Parallel perspective spaces and garden walls in black bamboo-formed concrete over which a light "figure" hovers. The straight passages on the ground level gradually turn into the winding passage of the figure above. The upper gallery, suspended high in the air, unwraps in a clockwise turning sequence and culminates at "in- position" viewing of the city on Nanjing in the distance. This visual axis creates a linkage back to the great Ming Dynasty capital city, Nanjing.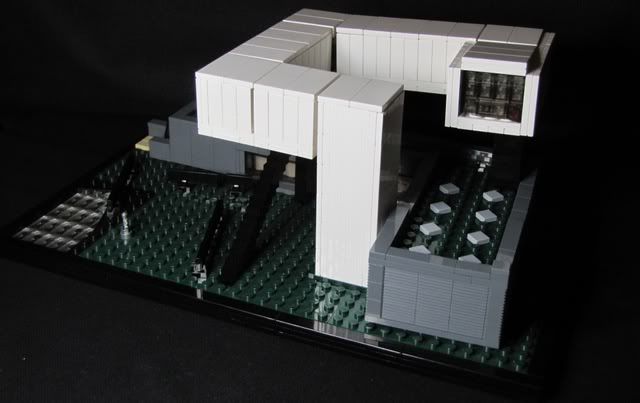 This was a fun project to work on. I worked on it for about 2 hours a night for about 2 weeks. I love building Official sets but there is nothing as fun and rewarding as building your own models. I hope you enjoyed my rendition of the Sifang Art Museum:)

For more pics and info on the Sifang Art Museum here is the official link.Sifang Art Museum

When I posted this entry it was 11pm, April 7, 2012. I live in Los Angeles, CA and I completely forgot about the time zone differences. Please accept my entry. Next time will not make the same mistake.


Edited by Rufus, 08 April 2012 - 08:18 PM.
Indexed