This is my unusual Modular lay out.
A very busy (cluttered) layout, It features The Green Grocer, Fire Brigade, Grand Emporium, Pet Shop and Town Hall Modular buildings, A lego city police station, a white brick house (I forget the set name), log cabin and a very basic modular of my own using another set which I don't remember the name, It had a pizza shop, bike/skateboard shop, bus stop and yellow bus in the set.
It is a very cluttered street as it has the people from the lego sets I have bought and also has nearly all the minifigures from minifigure sets 1 through 6!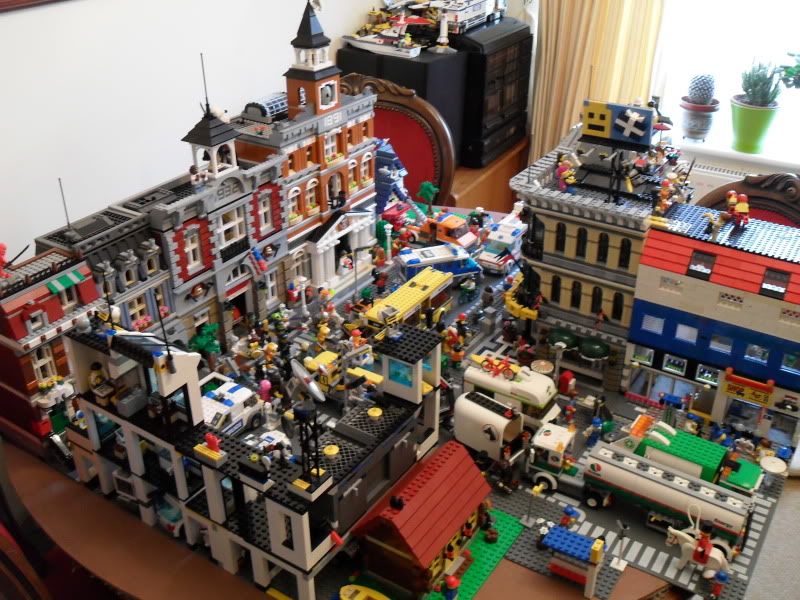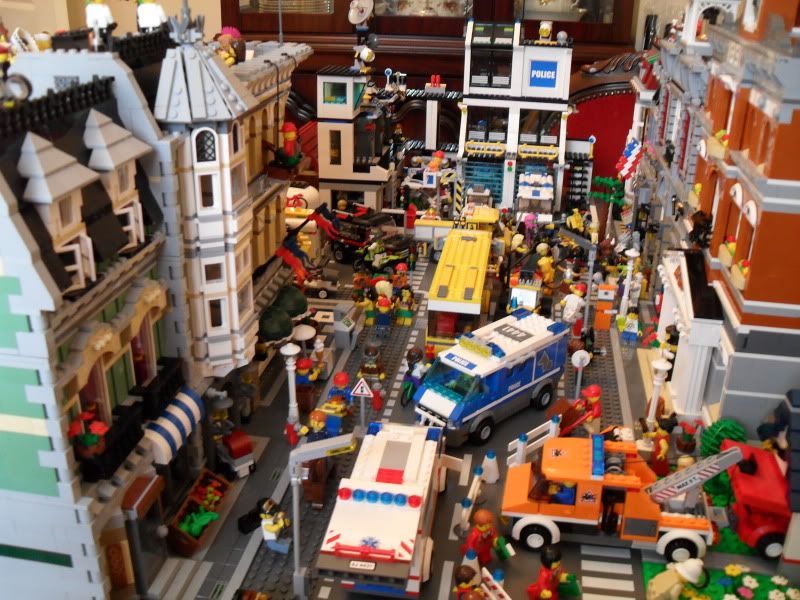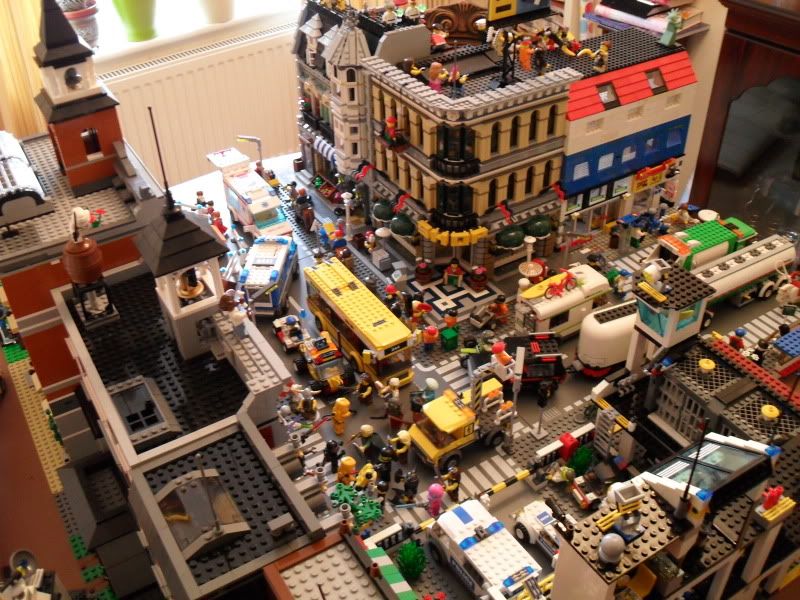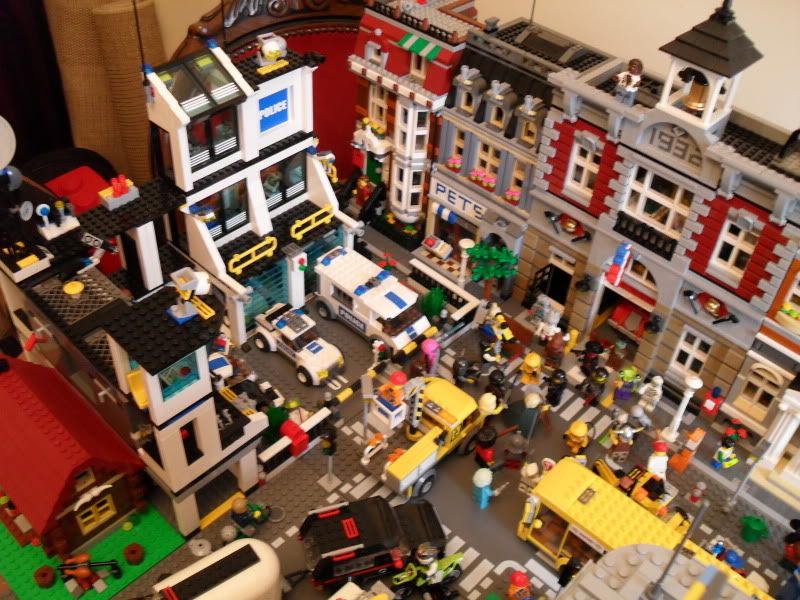 There is also a battle at the Fire station between Monsters, Aliens, Mummies, Robots Zombies VS Humans!

There are 2 fighters boxing precariously close to the roof top edge!
A tribute to the village people

And a rock band practicing!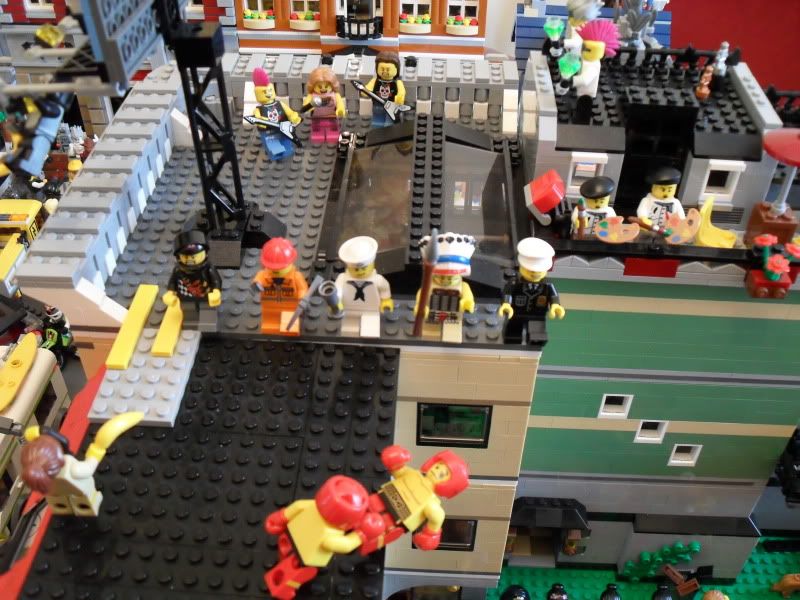 2 Painters painting the distant view.
Oh no! 4 Burgalers are robbing the Green Grocer Apartments!
Ninjas fighting on top of the Town Hall, Fire Brigade and Pet Shop buildings
Another painter didn't make it to his painting class because of a hit and run driver! Luckly the Paramedics are here in the Ambulance!
Here's my Chuck Norris Figure I created riding his horse!
My basic modular building using a pizza shop and bike/skate board shop from a set I forget the name and number of.
Eventually the police station will go when more Modular sets are released from LEGO

Thanks for viewing

Miller.