Hey all,
I guess this is a bit last minute, but here is where I'm at so far for my TSATS entry. This is very much a WIP.
This moc is based on a Piper Super Cub on floats:
Functions:
-Motorized fake flat 4 engine and prop (variable speed controlled by rechargeable battery and throttle levers in cockpit)
-Working ailerons controlled by left/right movement of joysticks
-Working elevator controlled by forward/backward movement of joysticks
-Working rudder controlled by rudder pedals
-Working water rudders controlled by rudder pedals
-Motorized flaps controlled by yellow levers in cockpit
-Motorized drooping ailerons synchronized with flaps
-Motorized variable pitch propeller controlled by levers in cockpit
-Motorized retractable landing gear with suspension and locks controlled by lever in cockpit
-2 m motors
-2 mini LAs
-1 Rechargeable Battery
-1 AA Battery Box (not pictured)
Pictures:
Side View:
Cockpit:
Engine and Variable Pitch Prop Mechanism: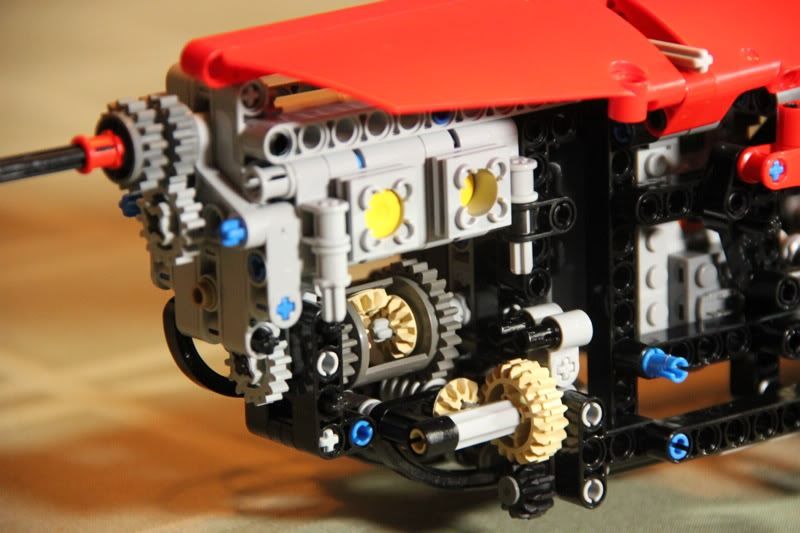 Motor to Power Engine and Prop: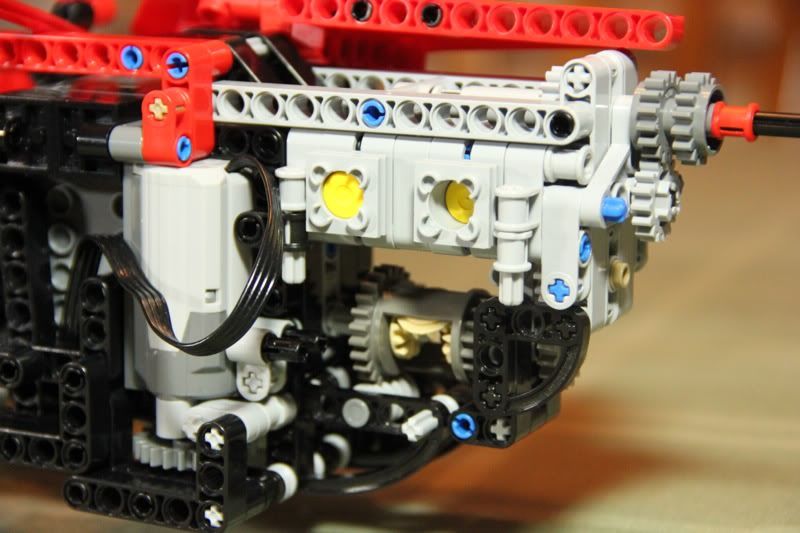 Gearbox and Linkages: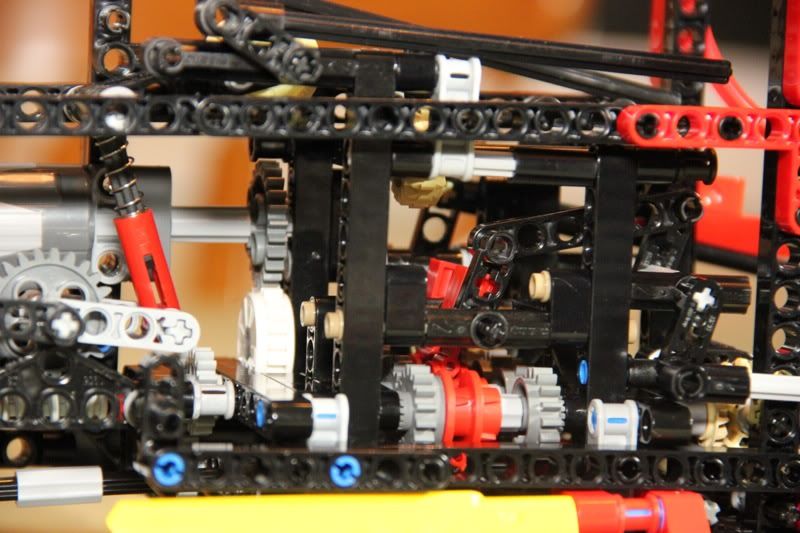 Float:
Retracted Landing Gear:
Extended Landing Gear: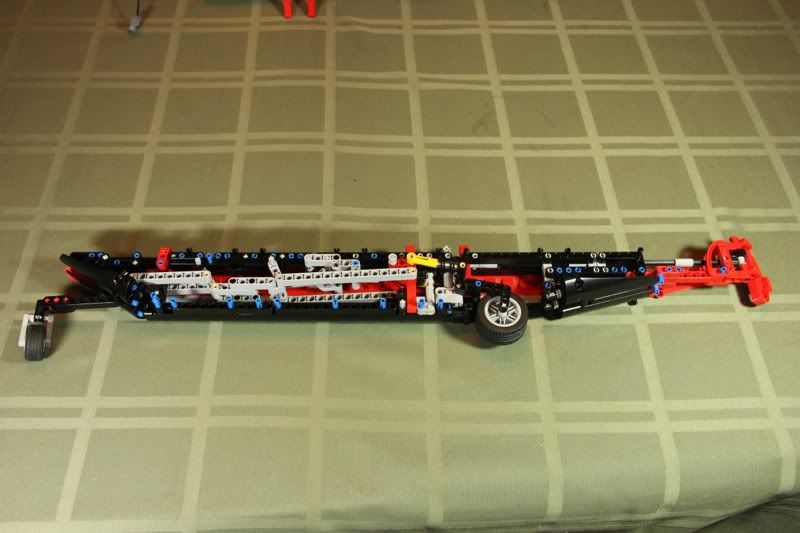 The gearbox has 3 outputs with forward and reverse for each output. It works similar to the gearbox
efferman
used in his fantastic log truck. There isn't any return-to-center system for the driving rings like what
efferman's
gearbox had, and I really wish I would have seen his gearbox before I built mine. It's a brilliant feature that I would have liked to incorporate. Otherwise, the gearbox works great!
I'm really happy with how this is turning out so far. I've been wanting to build an airplane for a while now, and this contest has provided me the opportunity to do so. I'll update this thread as I progress with the project.
I have a bit more work to do, but I'm pretty confident I can have it done by the April 13th deadline. I hope.

Thanks!
Daniel