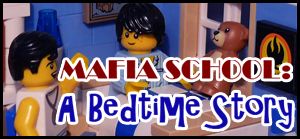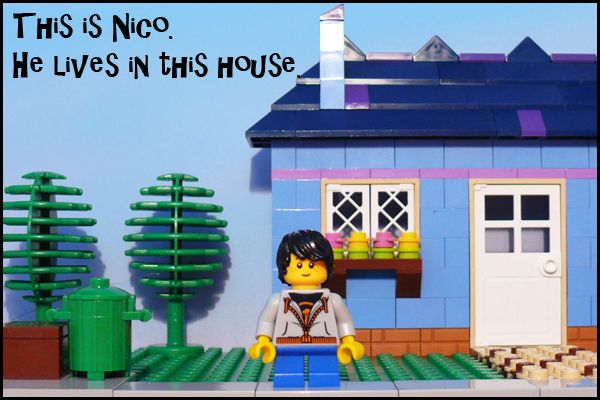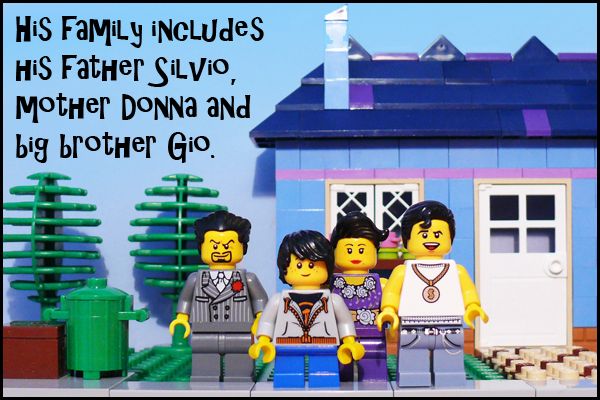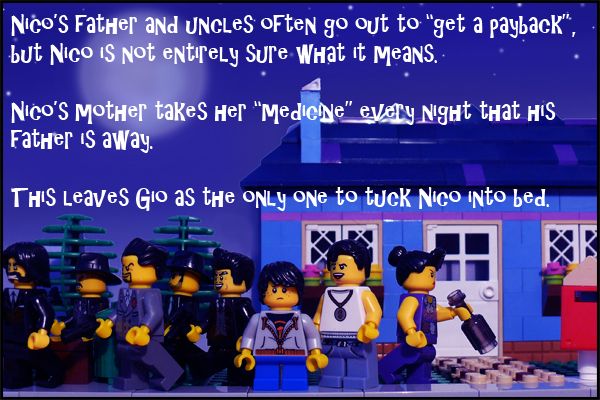 "Can you tell me a bedtime story, big bro?" Nico asks one night.
"Nah, bedtime stories are for babies", Gio replies and ruffles Nico's hair.
"Tell me a real scary one, then!"
"You'll just wet your bed."
"Nuh-uh! I promise!"
"Alright then, you asked for it." And Gio begins.



Once upon a time in a land far, far away there stood a castle on a hill. It was the most dope castle you can imagine. All your fairytale homies lived there. See, there's Cinderella and Pinocchio, and there's the Big Bad Wolf with Red Riding Hood and the Puss-in-Boots. But life was not cool inside the castle, 'cause some of the residents were foul and wanted to get rid of the others so they could have the whole castle with all of its bling to themselves. So every night one of the good guys was found dead, brutally butchered by these bad guys.

"Why didn't the good guys call the police?" Nico interrupted.
"Do you want to hear this or not?" Gio said, raising his brow.
"Sorry…"



Nobody knew who the bad guys among them were, but something had to be done. That's why the people decided they would choose one of them each day to throw into the Looking-Glass which would reveal the truth about that person. However, once thrown in nobody could ever return from the Mirror World. The good guys had to be quick, before the bad guys would slaughter them all.

"But how would the people know who to pick? What if they chose one of the good guys by accident?" Nico asked.
"Well, these are fairytale folks we're talking about. They have special superpowers on their side, but so do the bad guys. But hey, now it's time for you to get some z's. Let's continue this story another night."
"That wasn't a very scary story, big bro", Nico scolded.
"Oh trust me; it's going to get scary very soon. G'night!"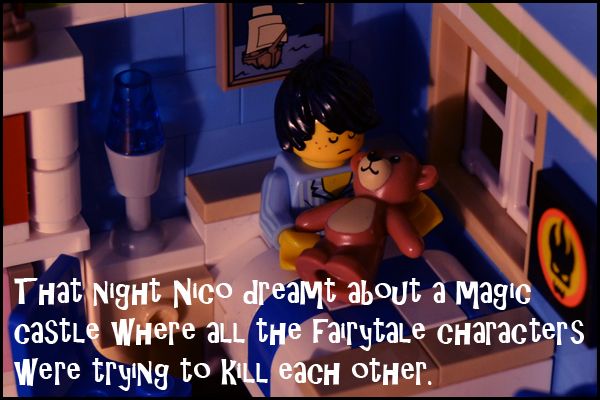 Welcome to learn how to play the deviously addictive game called Mafia through this peculiar bed time story. This
Mafia School
game is open to all Eurobricks members who want to learn how to play Mafia games, or simply brush up their skills. Note that passing a
Mafia School
game is currently required in order to play the regular Mafia games on this forum. Veteran players will not be chosen - and don't bother trying to work your way around this, I know who you are.
In order to apply to this fairest game of them all, you need to answer these two questions:
1. Why should you be chosen to play this game?

2. What is your favorite fairy tale and why?
There are sixteen spots open, and the sign-ups close in about a week. Remember that this game will teach you all you need to know about Mafia, so no previous experience or knowledge about the games is required. You still need good writing skills and some common sense in order to play, though, so illiteral idiots need not to apply.
See you at school!