B-RM-06D
I finished this MOC some weeks ago, but only took pictures of it yesterday.
So hereby I present you my latest MOC: a modular house. It is a combination of the two houses I live in.
The front facade is the facade of the building I'm currently in, located in the city centre of The Hague. I rent a small room within this house (I'm still studying

).
The back of the building is from my parents house, where I stay most weekends and my Legos are.
I adjusted both facades a bit, so they could be combined. The front facade is in fact 4 stories (but than it would become to high) and the extension on the back has been shorted a lot to create a small garden.
My modular

On the pavement I created a small garden and added a ticket machine for parking (I don't know what that's called)
And now the interior: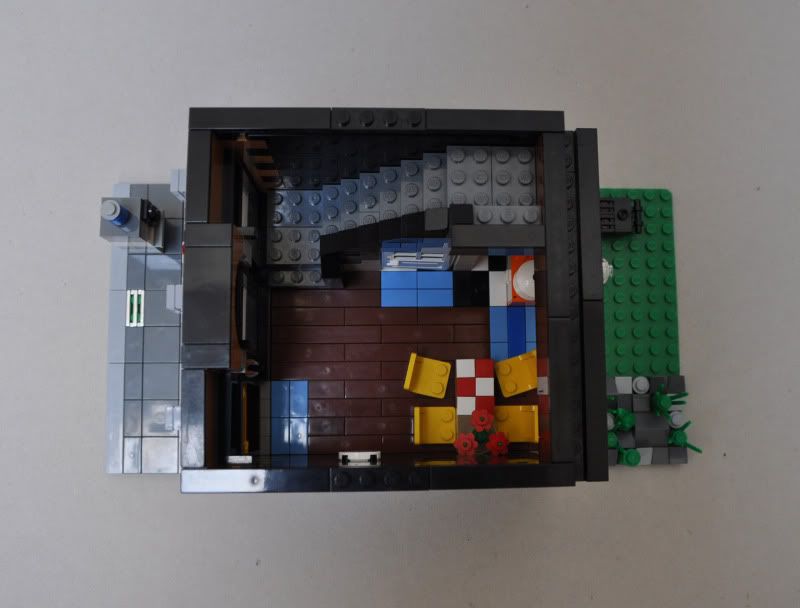 The ground floor contains a living room, dining table, kitchen and toilet.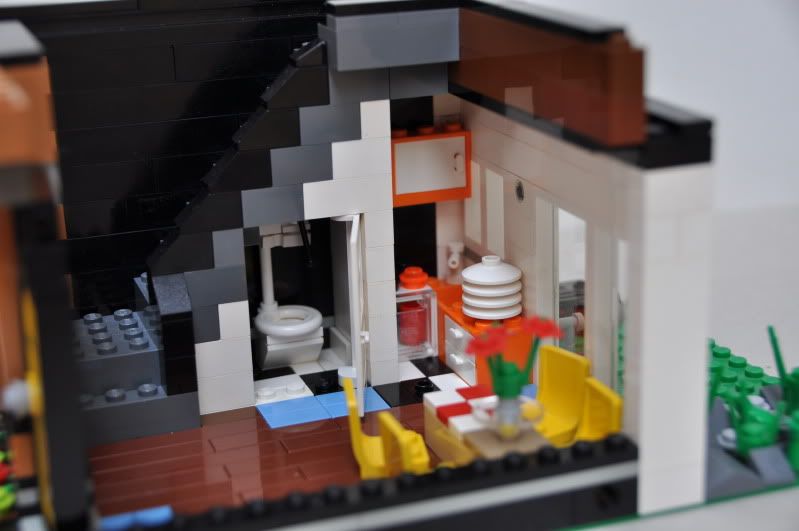 Another shot of the ground floor.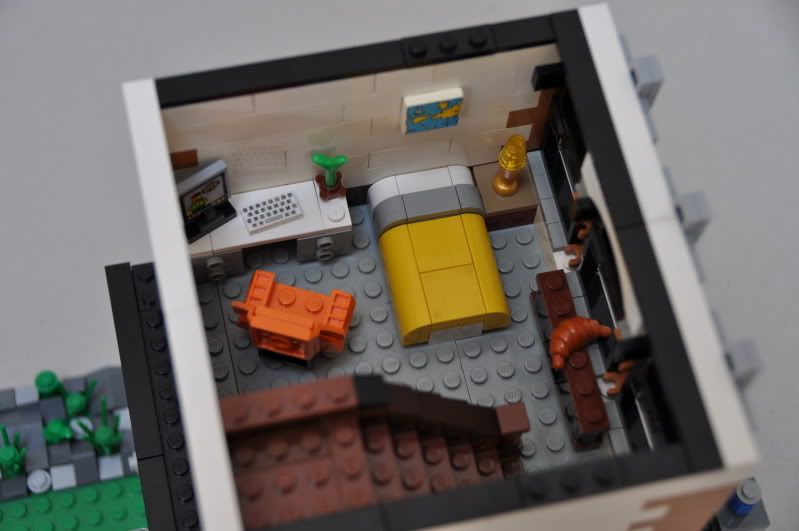 The bedroom and working space on the first floor.
The attic is pretty cramped. I but a microscale train landscape in here, with four micro trains. But they are not visible. Might take better pictures..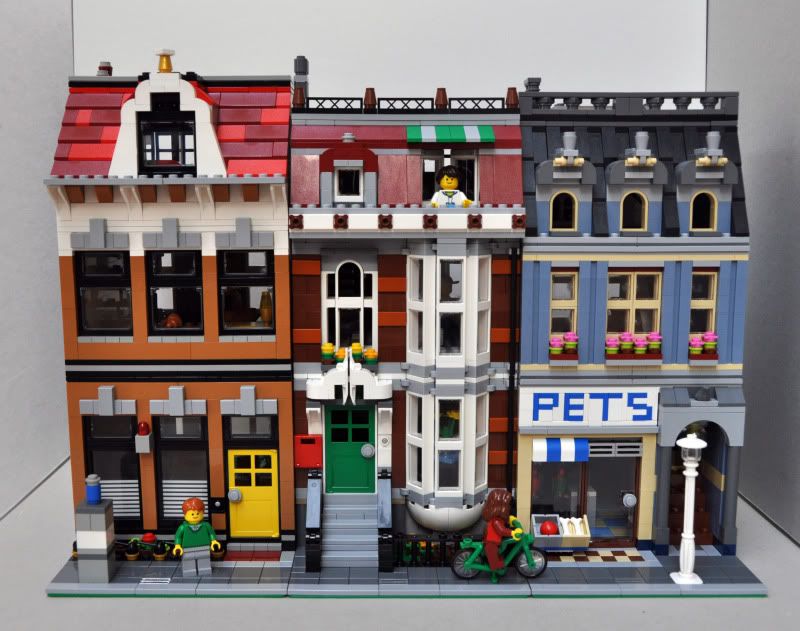 The house together with my Pet Shop.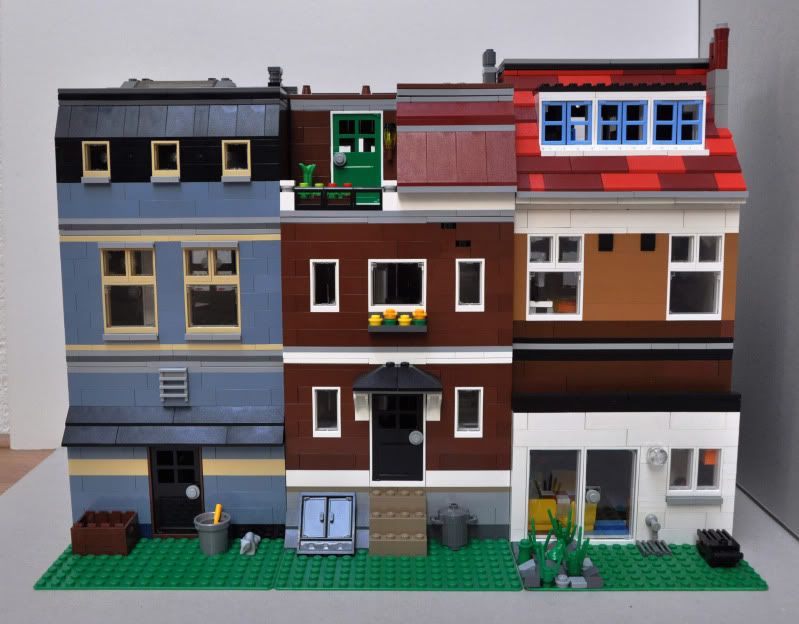 The back of all the buildings.
Well, this is the end of the show.
I hope you enjoyed it