Update 7/8/12:
to skip straight to the update
click here
.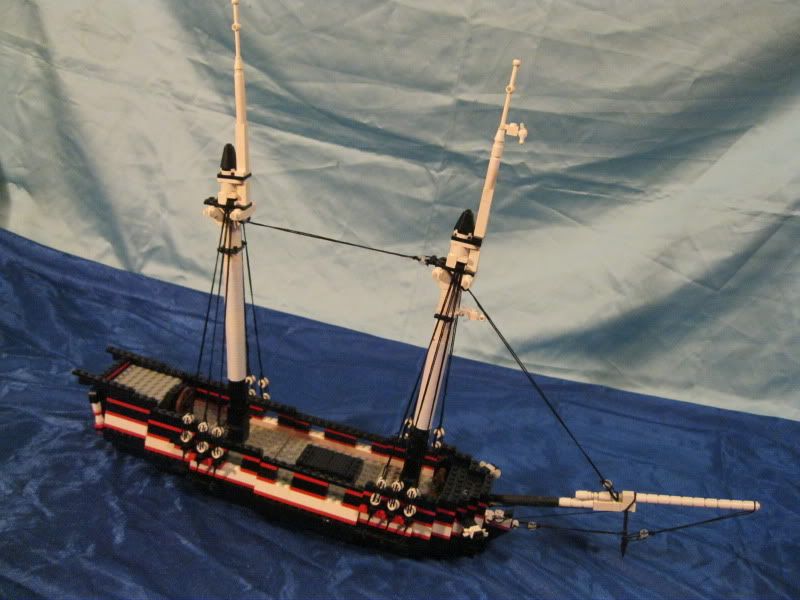 Original post:
Since the loss of Hawk I've started a new project to replace her: Raven a schooner. I've implemented an entirely new technique to simulate tumble home on this hull. I took the idea from the CGH method, but having only a few hinge pieces in assorted colors I needed to hide them with in the structure. Being a brick built hull she also needed a lot of bracing and internal structure which ruins any chance of a below deck. I also used center stud 1 X 2 plates to "half step" the hull sections, giving her a slightly smoother ventral profile. There is still much to do on her, but I'm so pleased with her progress thus far I wanted to share.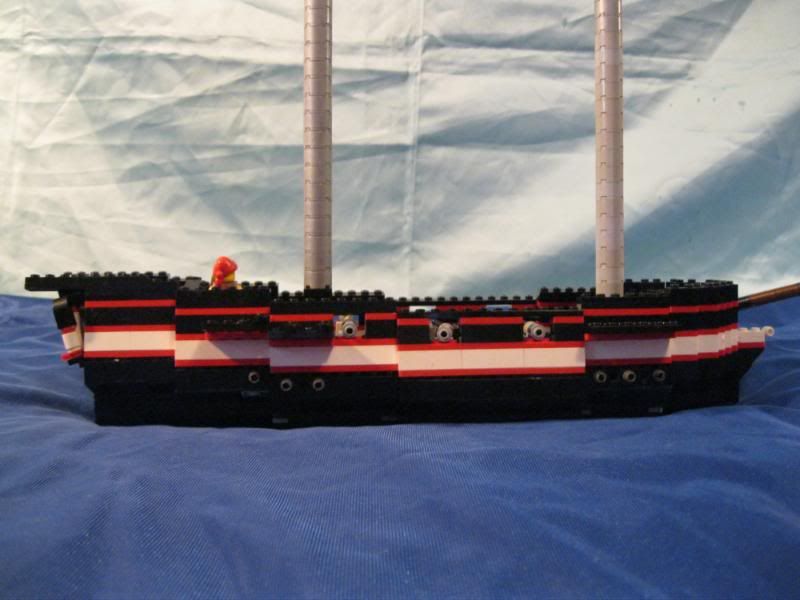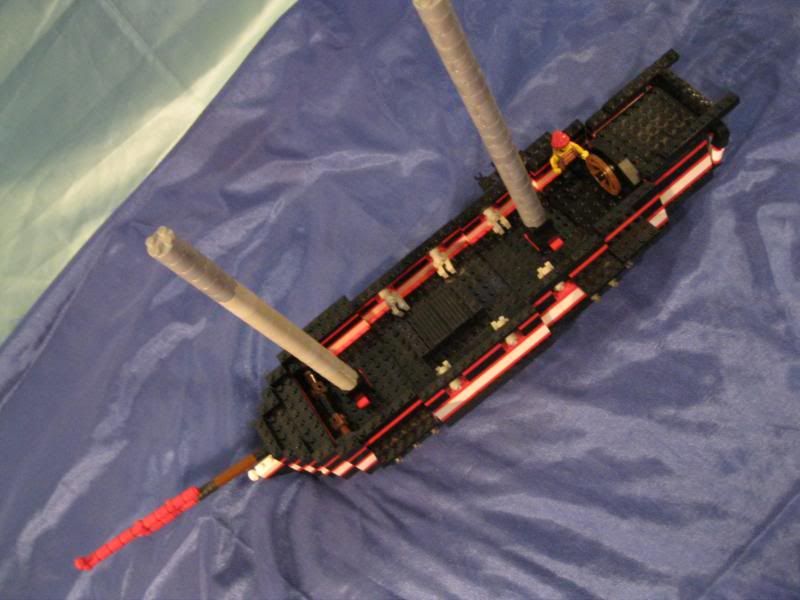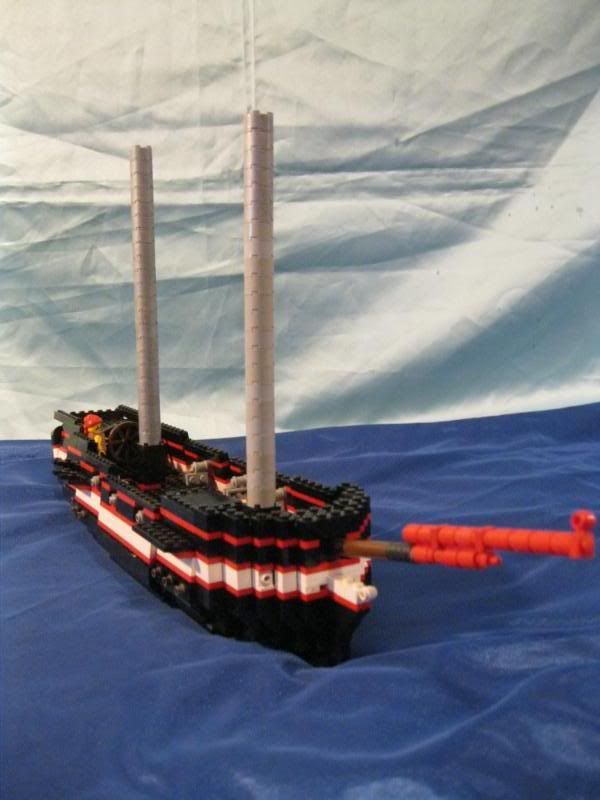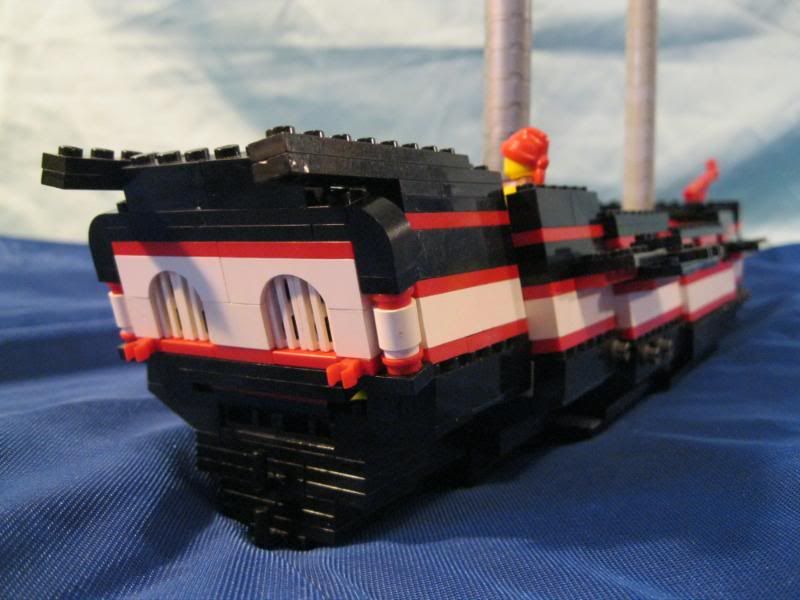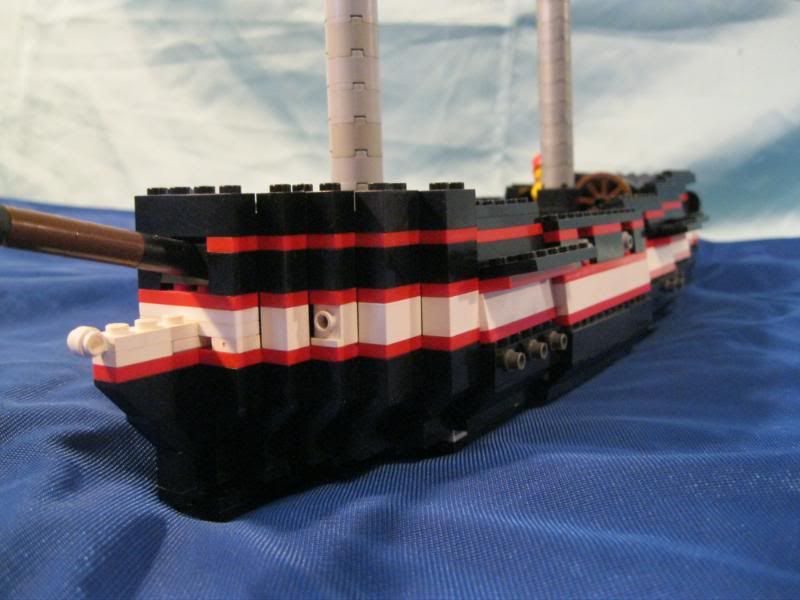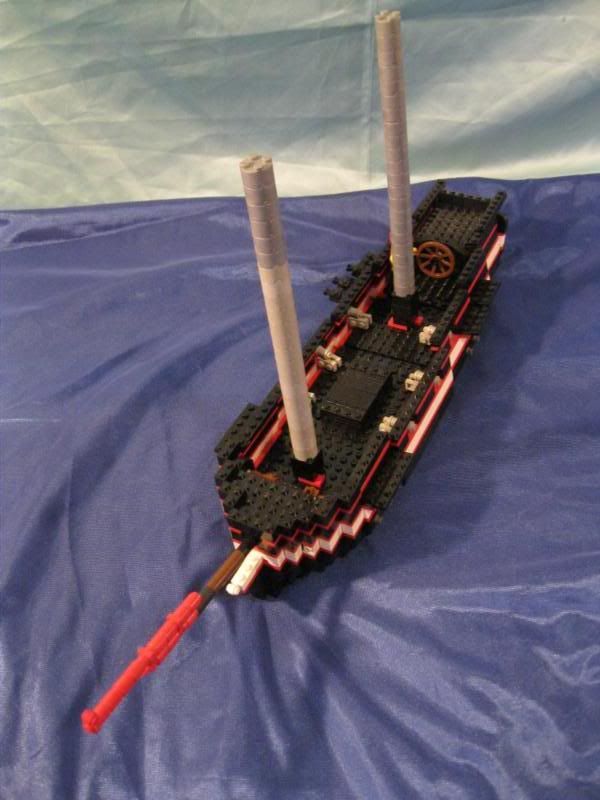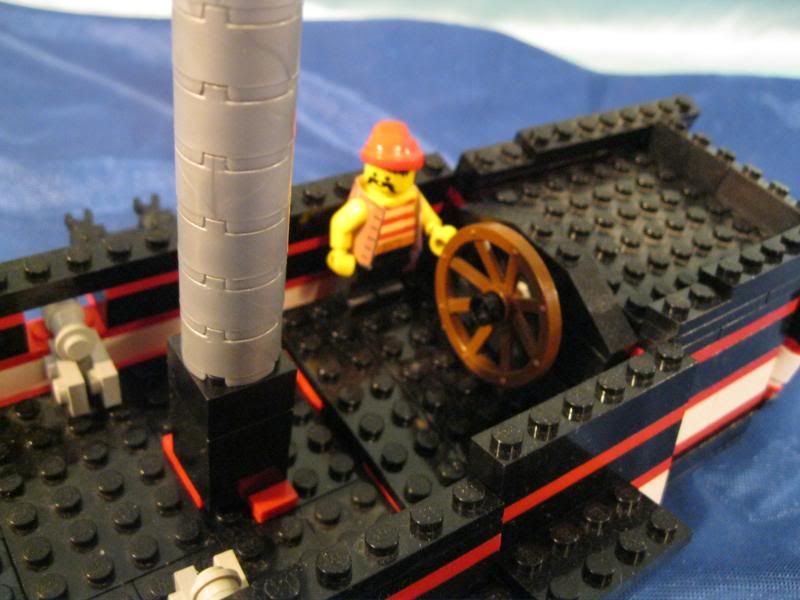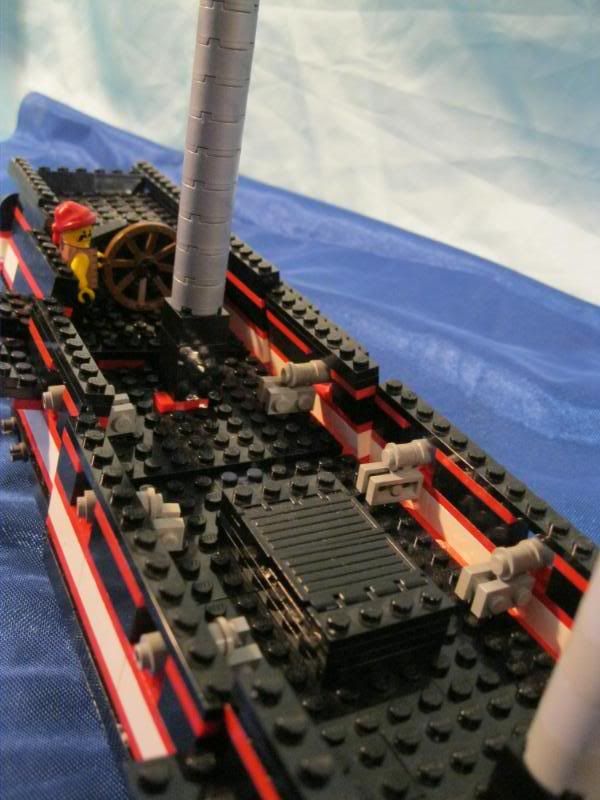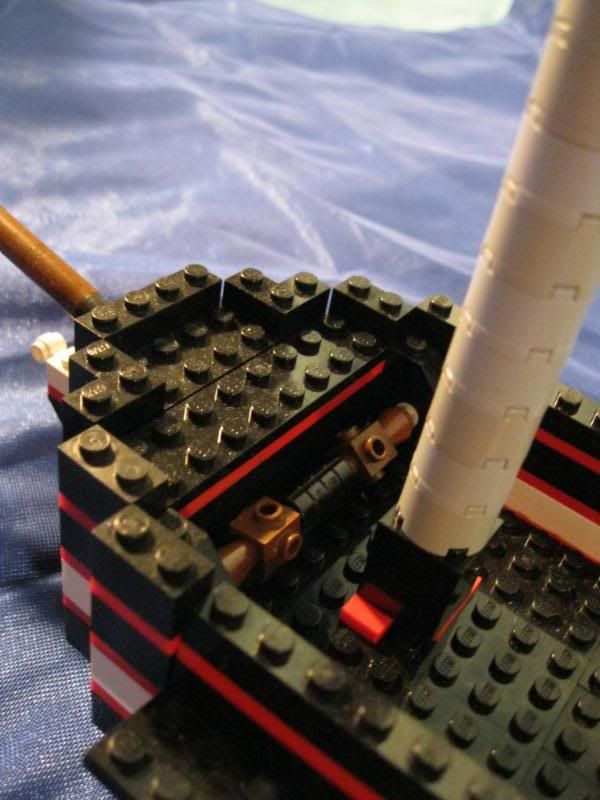 Her color scheme is my own, it represents a fictions priveteering company in a grander story line I've been developing through my MOCs
Edited by kurigan, 08 July 2012 - 07:55 AM.