One of the fastest fighters known in this corner of the galaxy, The Pink Phantom has enough muscle to outrace and outmaneuver almost anything. Four arcing side-cannons and two fixed front-mounted cannons are a danger to everyone in its sights, but those aren't the only weapons this beauty holds. The sharp jagged silver rim around the ship is made of one of the hardest metals yet discovered, skilled pilots have been known to deliberately side-swipe opponents at high speeds to shred their ships into ribbons!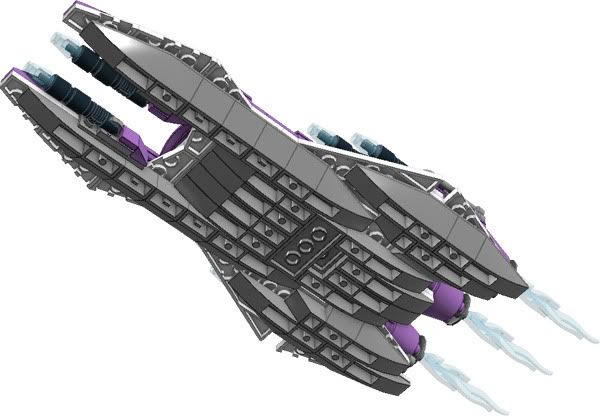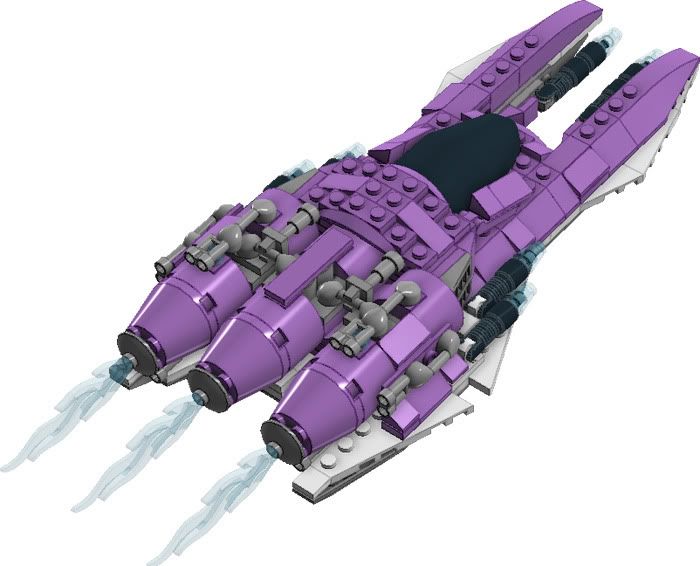 This ship also comes in the popular "Black Widow" scheme.
But who are we kidding, this ship is just another undercover cruiser for those sneaky Space Police!