V-LV-59E
This is my MOC off ann front end loader.
It is in the collors off a big companny here in the Netherlands.
I only want too make the loading boom blue.
It is now black.
But i am going to order the bricks in blue.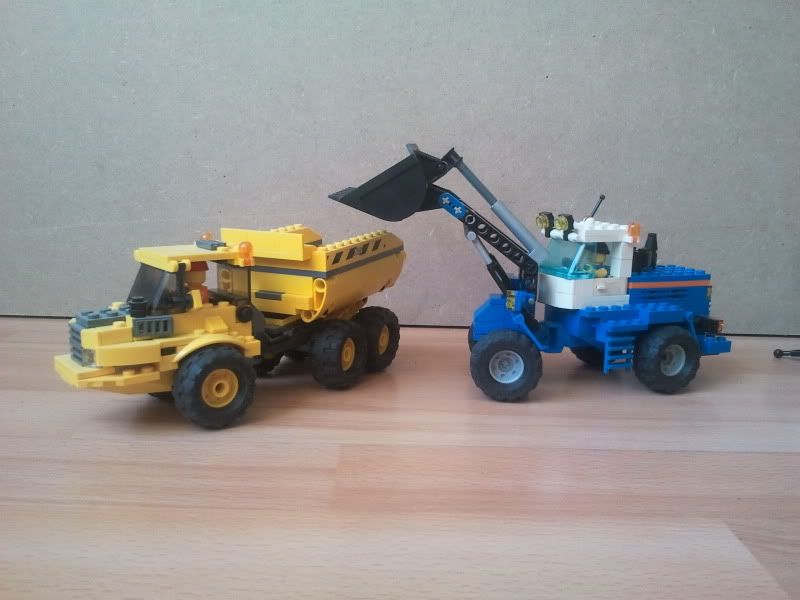 Now i have something too dig with.
So i can start my Lego city
Edited by Phred, 13 February 2012 - 07:15 PM.