My Classis pirates friends; tragedy has befallen my fleet once again. Last night brought the loss of the merchant cutter Hawk and HMS Scorpion. Both vessels were shattered when balance was lost as the projects were being moved across the room. The damage to both vessels is quite extensive. More than just broken down to their member components, as with the first destruction of Scorpion, individual bricks were scattered about the room with the force of the impact. Though it is entirely possible to reassemble both vessels from pictures and memory (they are Legos after all, the epitome of modular building) it would be quite an undertaking. I ask the community their opinion in this matter. Have these projects, either or both, enough merit to warrant rebuilding and forging on with them, or would I do better to start anew?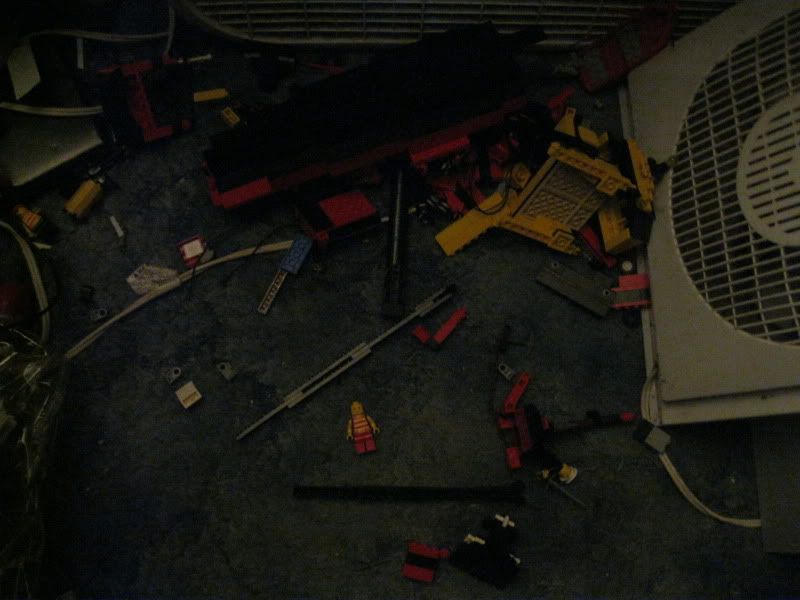 Hawk
was started as a platform on which to experiment with new construction and rigging techniques.
Scorpion
is a very important project to me as she'd be my first post ship in live bricks, though I'm afraid my meager supply of bricks cannot sustain such a vessel.
What say you?
On a slightly more humorous note, the captain did stay with his ship. The figure actually stayed affixed to the deck through the disaster.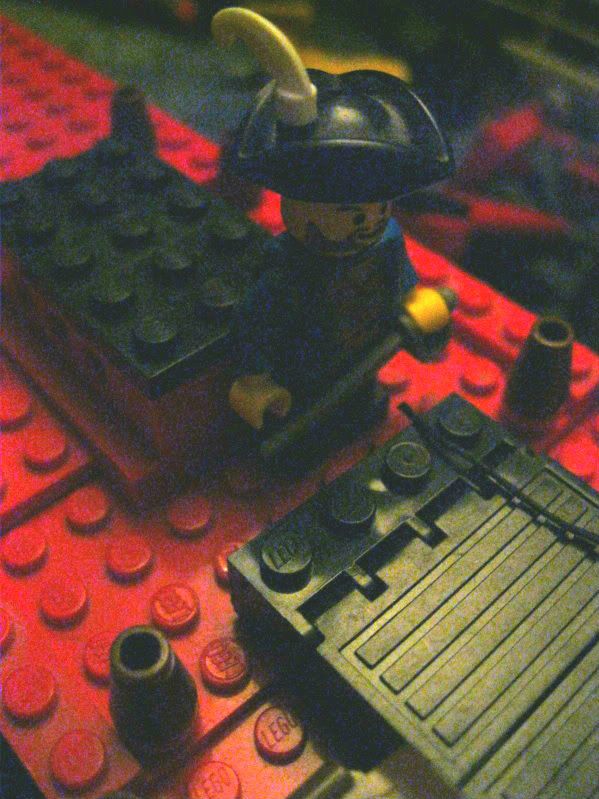 Edited by kurigan, 11 February 2012 - 06:32 AM.