V-LC-18A
As I was separating an organizing all my loose bricks yesterday, I figured I'd try my hand at making another vehicle for my town. I snapped together a quick mail truck (USPS inspired) complete with the surly mailman.
The back opens to hold all the mail and the mailman's satchel: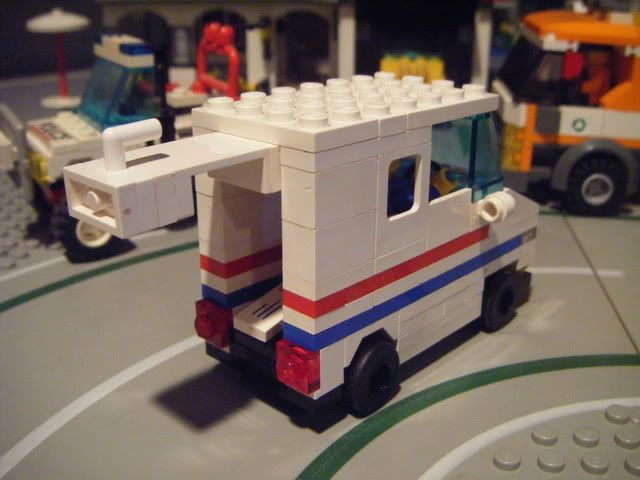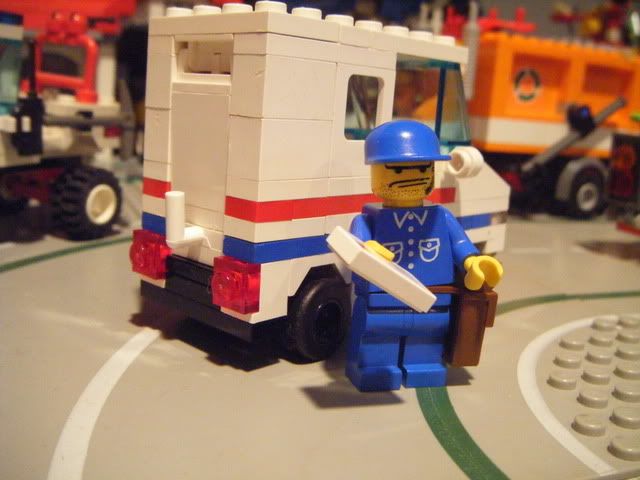 I'd be angry if my torso was crooked too: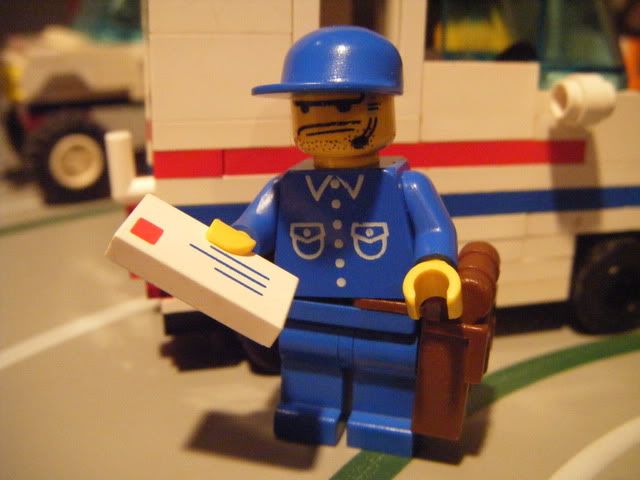 And making his delivery to the apple tree house:
I know it's small, a little boring, and half those bricks are more yellow than white, but be gentle with me, it's been about 20 years since my last MOC.