Hi there!
First post here, since i only recently found these forums.. I have followed FBTB for some years, but its been kinda dead in their forums for some time..
My first post here is to show of my own build of Han Solos iconic ship, the Millenium Falcon.. I have longed for the original set for a long time, but never had the money, and especially not after it went OOP.. So i decided to dig out my old lego, do some research and try using bricklink for the first time.. The result you can see below..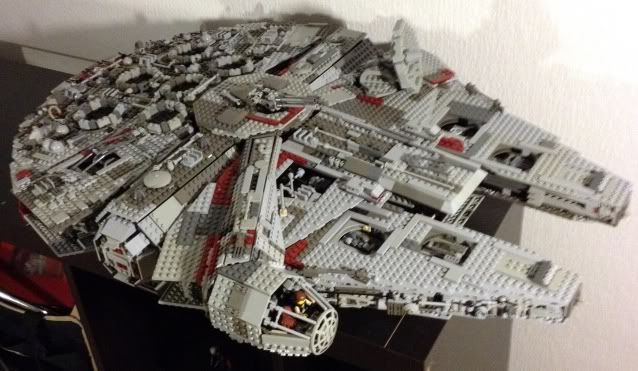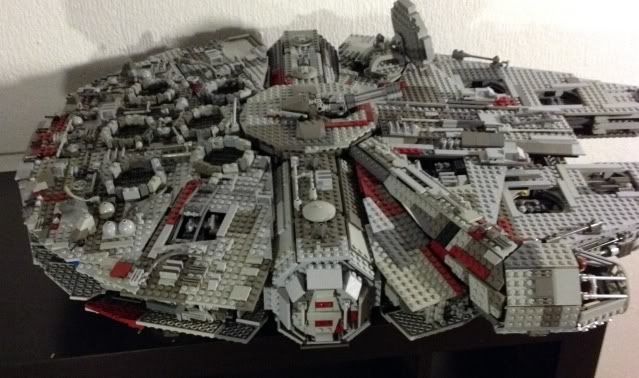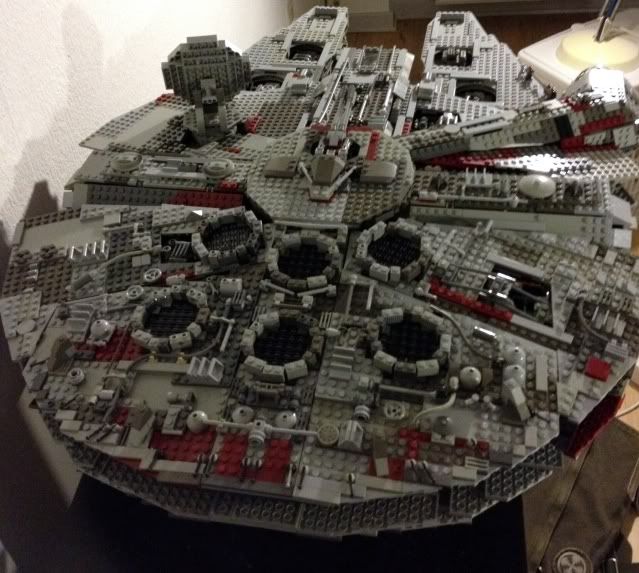 I borrowed a lot of the tecniques from the original set, but nonetheless, im pretty proud of it.. I know its a bit to short, and some of the colors are a bit off, but i had to do with the bricks i had, and only made a 30$ order at bricklink..
detail pictures: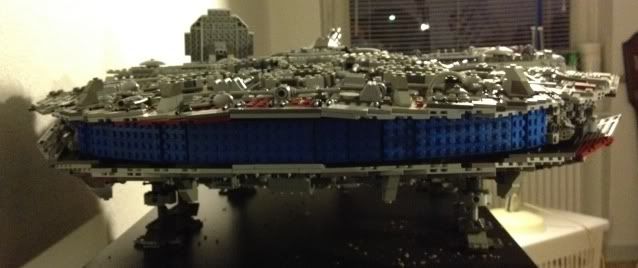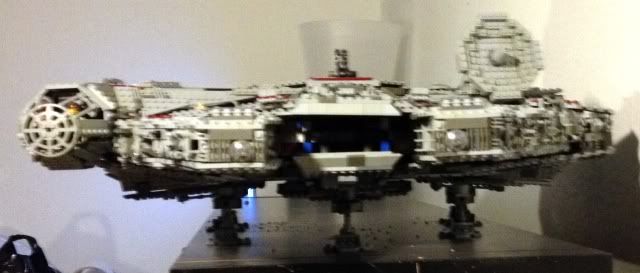 Front and back - no trans-lightblue bricks for engines is one of the things i would like to redo..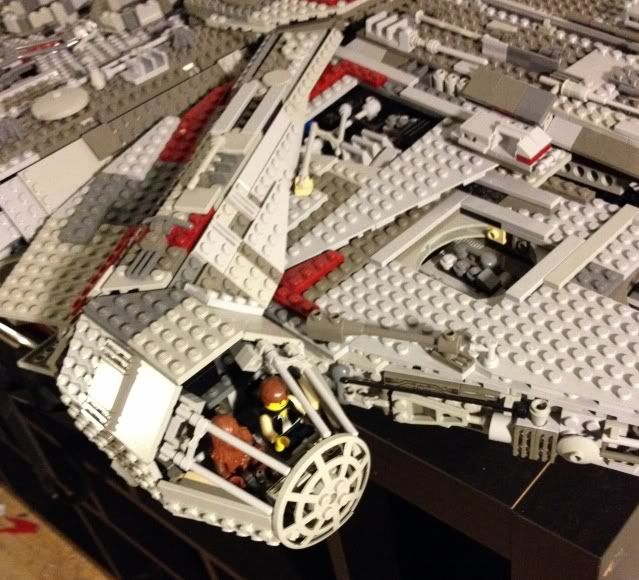 Han is still yellow :(
mandibles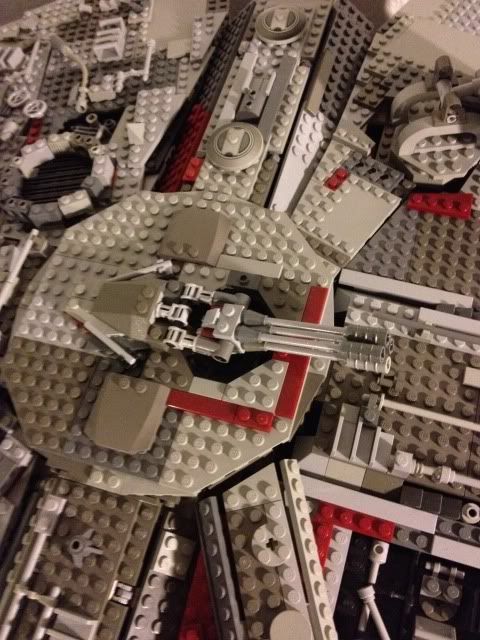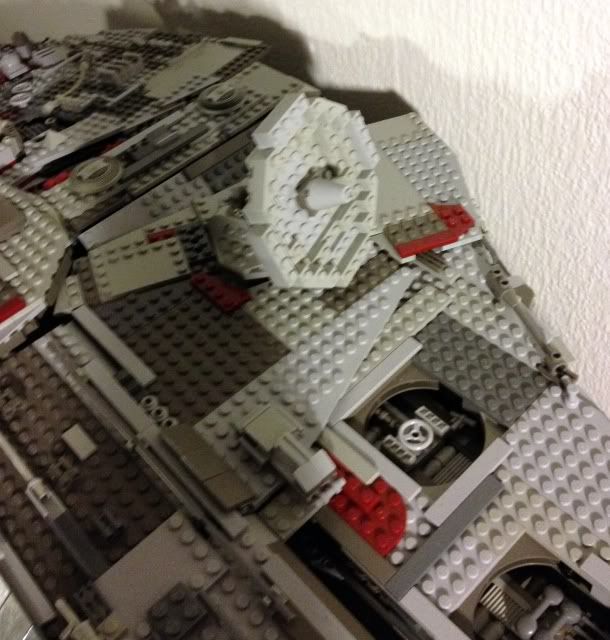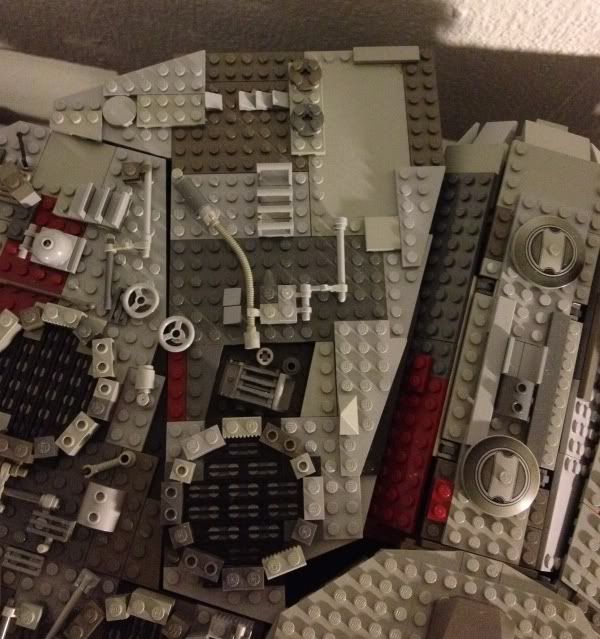 Hull details
Please let me know what you think, and thanks for watching..
PS - I know the pics arent the greatest, but was in a hurry to take them before i moved to a new flat..
- Jon