(Before I start to review I would just like to apologise if this review isn't very good or perfect it's my first review and Im not very good at computers so I've probably done something wrong please don't be too critical

) I have always admired this tank ever since I saw one many years ago at the bovington tank museum and always wanted a lego one so it was an obvious purchase when I found out Brickmania made and sold one and while this exact kit isn't available right now one very similar with side skirts is. First of all a photo of the real thing.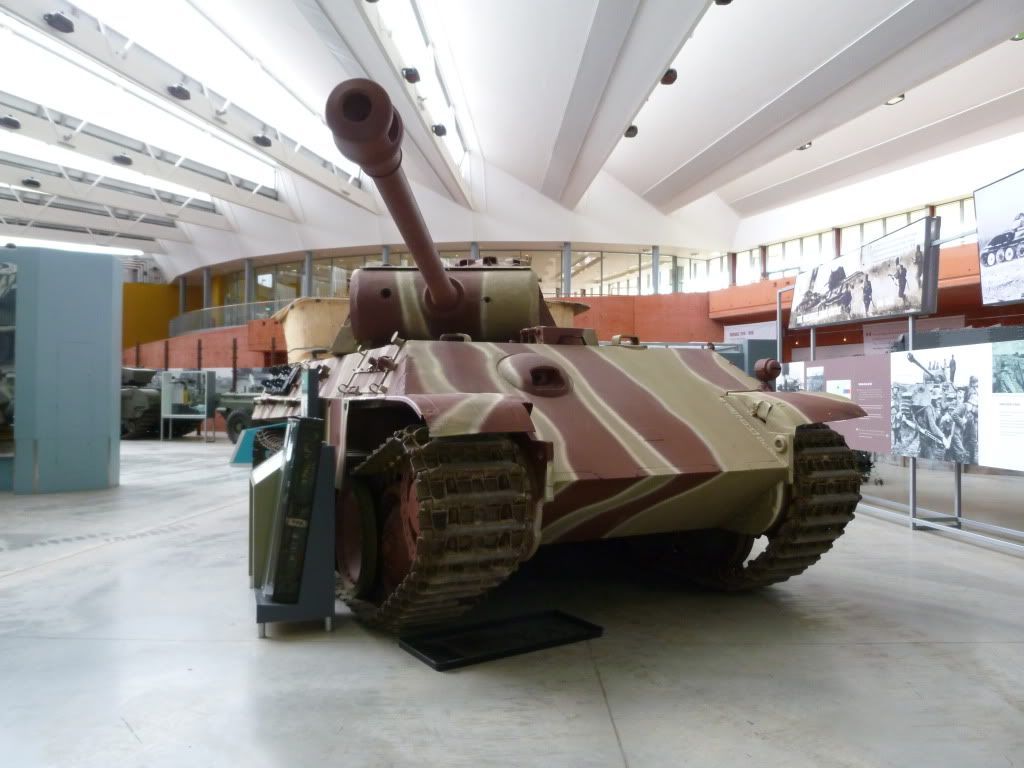 And now, my review of the kit.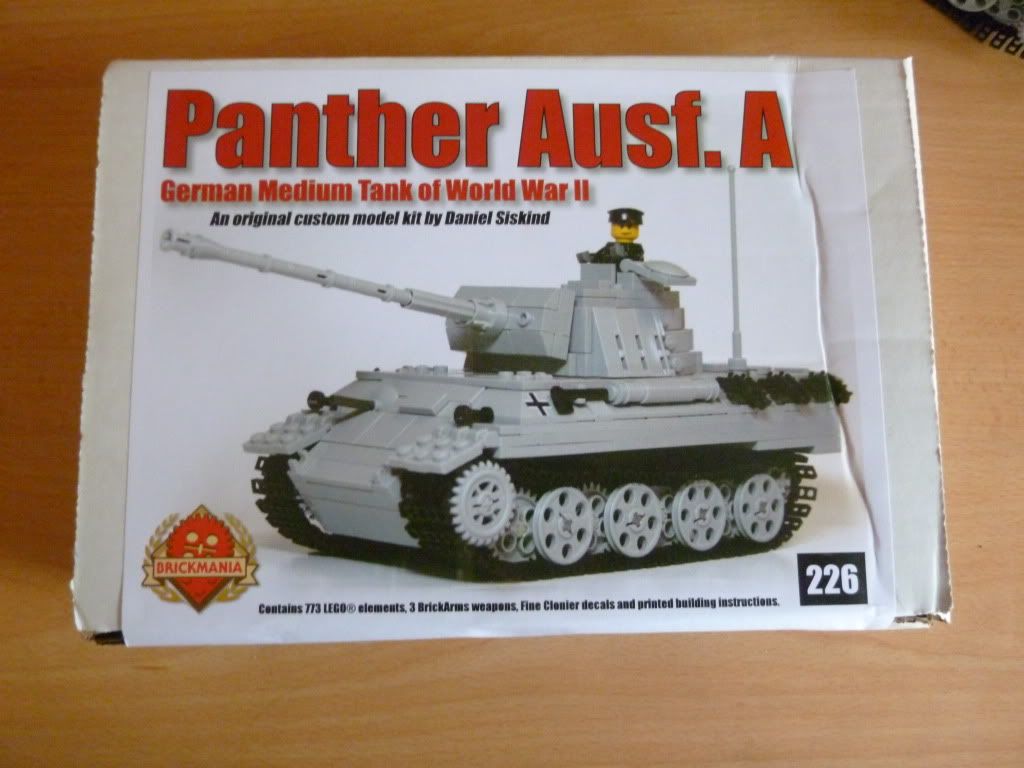 The box shows the kit very clearly and isn't wasteful of space the kit filled up the entire box, as I am reviewing this post build I don't have and shots of the build but it was an enjoyable build the only bit I didn't like was the repetitive nature of the wheels but it makes it look better in the end and without the ones chosen it wouldn't have been as accurate.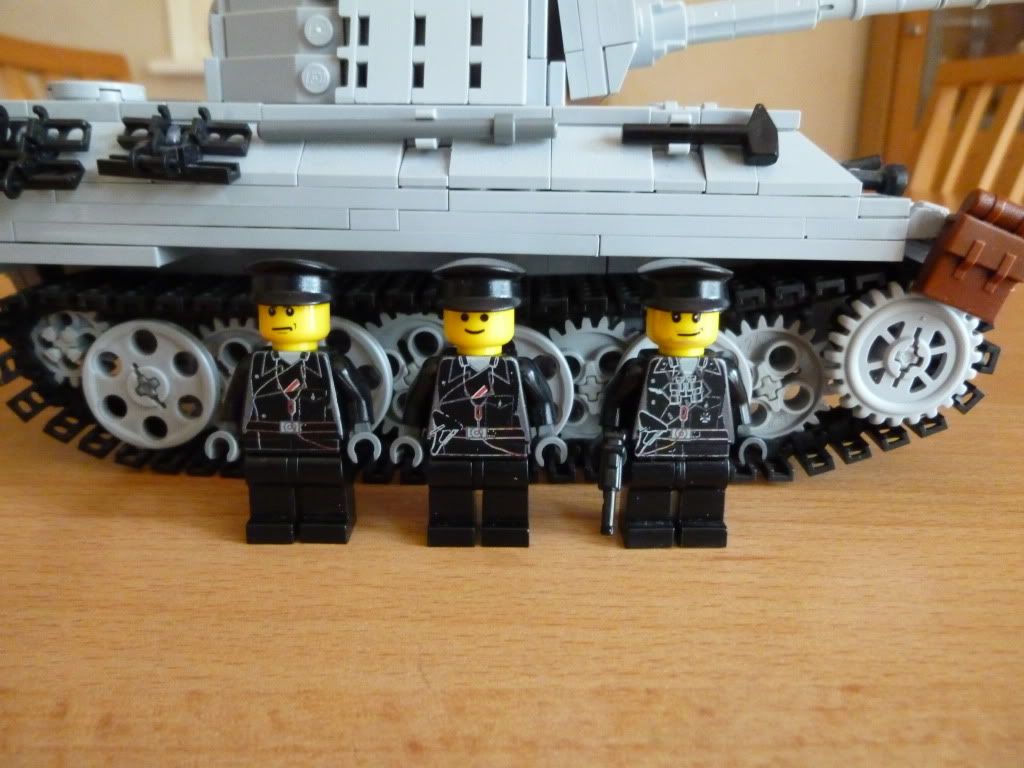 There are three figures included in the kit and they each have a decal that is very well applied and are accurate for the kit.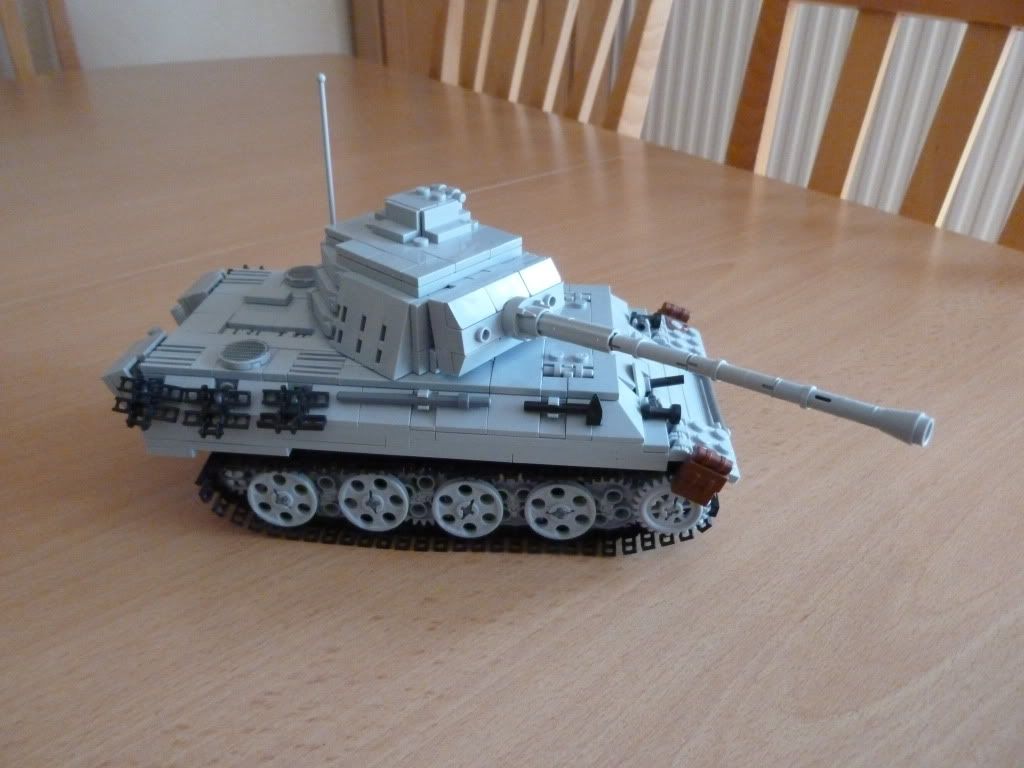 Here is how the tank looks when it is complete and it looks very grand I am very pleased with how it turned out.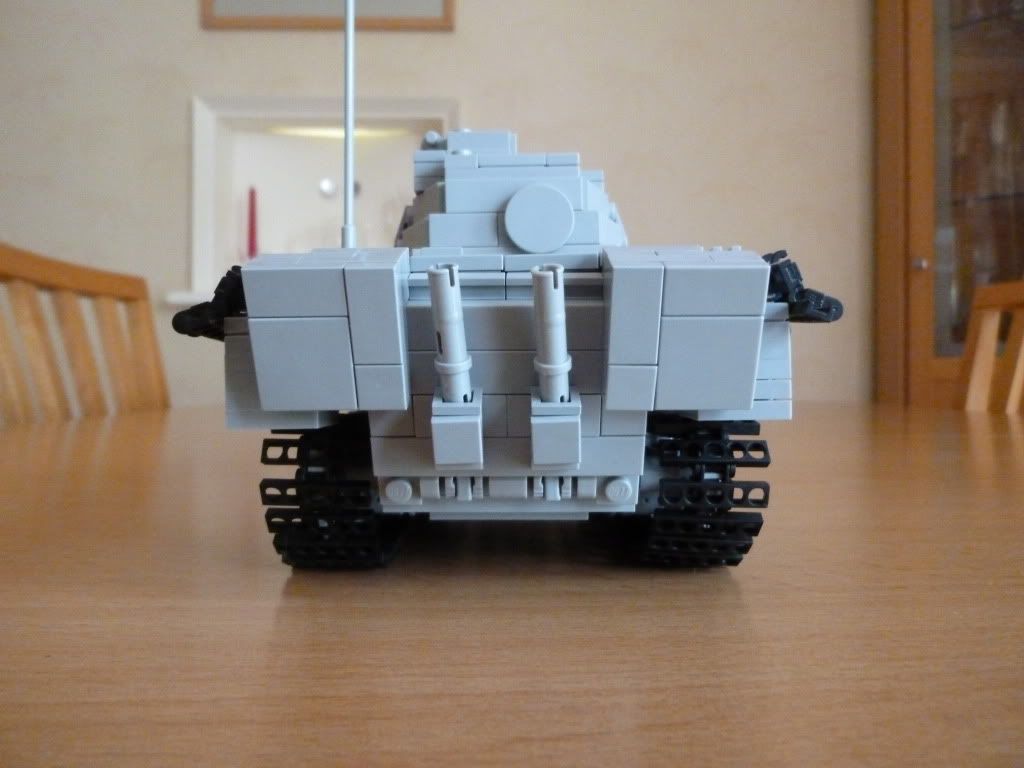 The back of the tank is also very accurate and I was surprised how much detail was added for just the back alone.
This picture shows the engine which you can view by opening a hatch on the kit, it's a nice little detail and adds to the authenticity of the kit.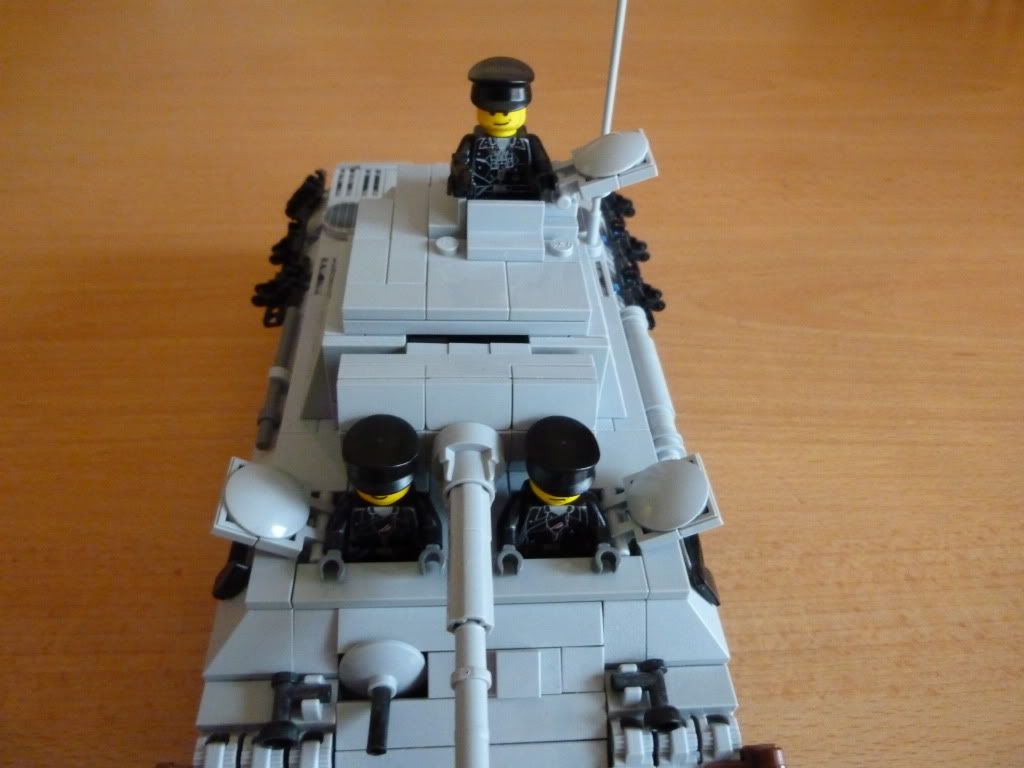 Two of the figures can fit both inside the tank and rest half in and out as shown in this photo and the tank commander in the turret can only rest in the turret.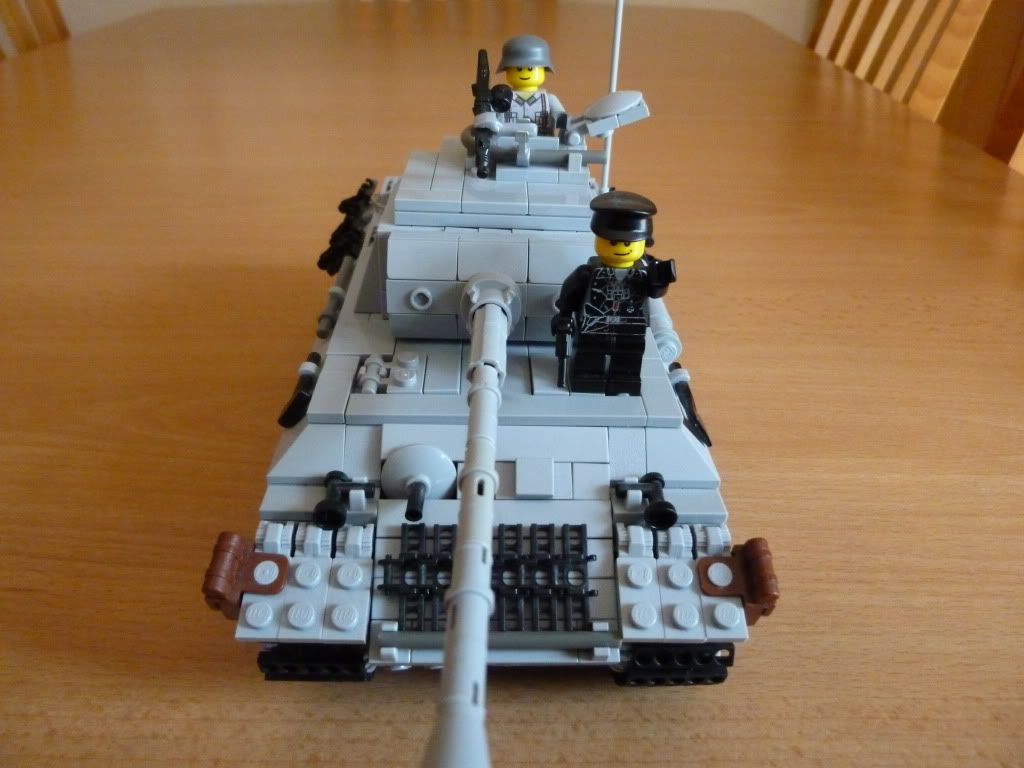 And finally one of my favourite parts of the kit is how you can add to the model and make it unique, on mine I have added the mg-42 on the turret and some more spare track at the front to make it look more like his classic panther tank.
and the scores:
Price: It certainly isn't cheap but it is intended for collectors, if you want it and have the money spare go for it! 8/10
Parts: A wide range of parts included although mostly in the same colour and some form of a camouflage scheme would have been nice. 7/10
Playability: I wouldn't give this to a child but it does have lots of fun things opening hatches moving treads, moving turret and the sort. 9/10
Figures: 3 simple but very accurate figures with well applied decals. 9/10
So to end the review I give this kit a 33/40 a very good and accurate kit but it could have had a little more variety.
Edited by Rufus, 24 December 2011 - 07:32 PM.
Indexed!