Hey,
This is a creation for Xmas.
Actually, I didn't have much time to design my own toy shop and my own imperial shuttle, so I took the lego ones.
I changed the toy shop roof for a better blending into the decor.
So as you can see, Darth Vader bring few troopers to do his Xmas shopping. Actually, he won't pay anything and won't offer anything to anyone...he's Darth Vader !

Because Xmas is a nice period of lights decorations, I added some lights ...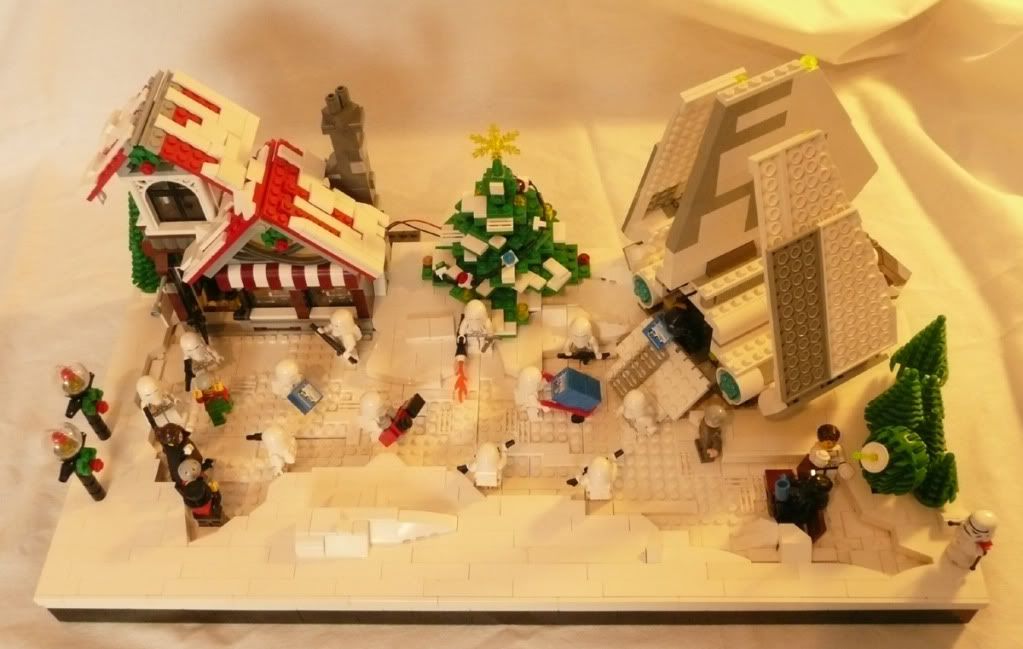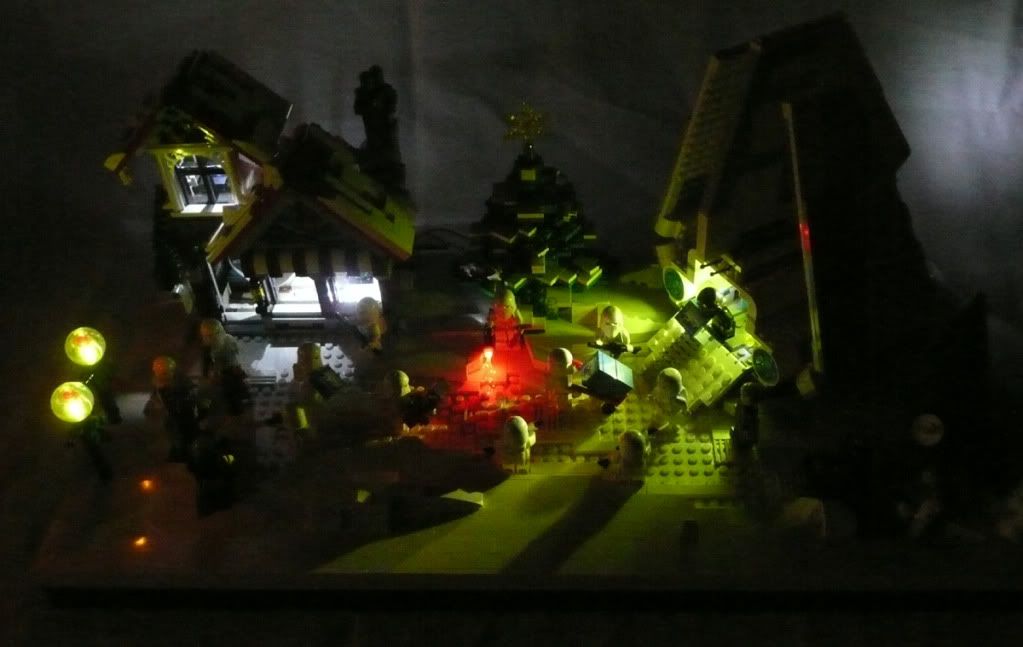 A troopers find a great solution to clear the snow off ...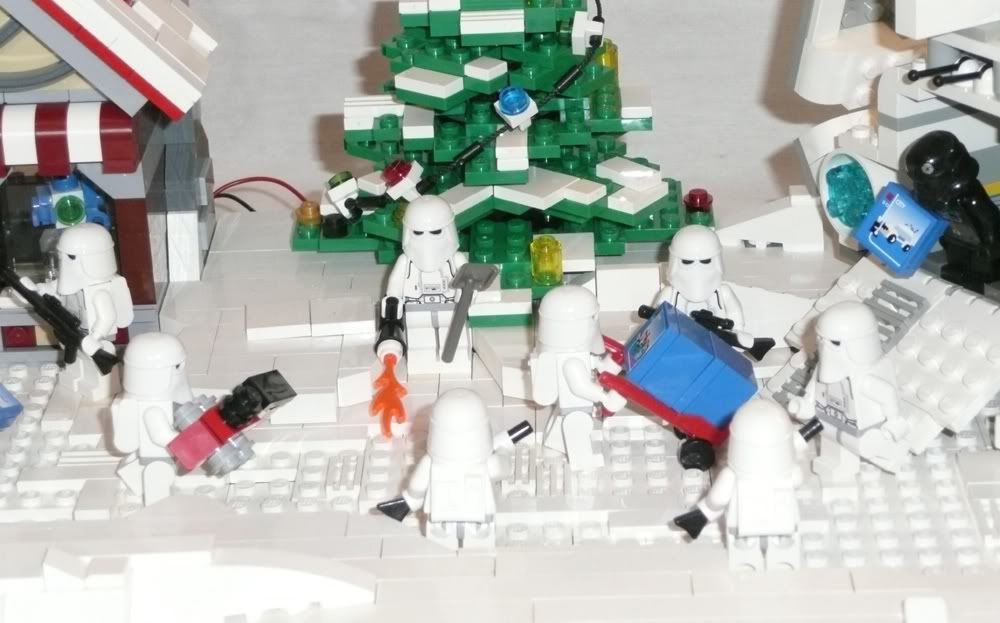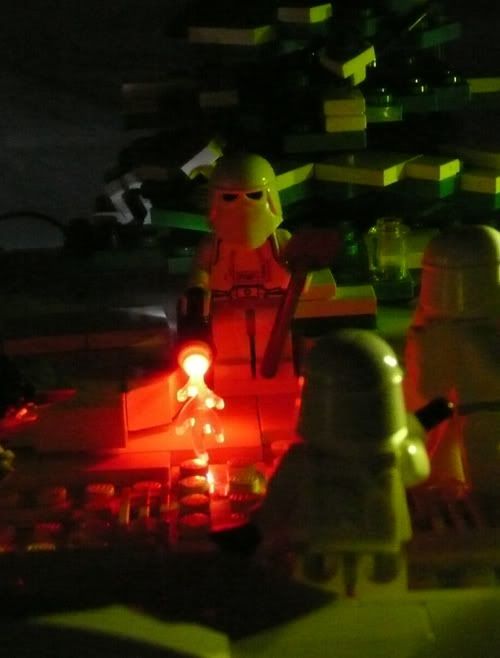 Of course, some people won't be happy ...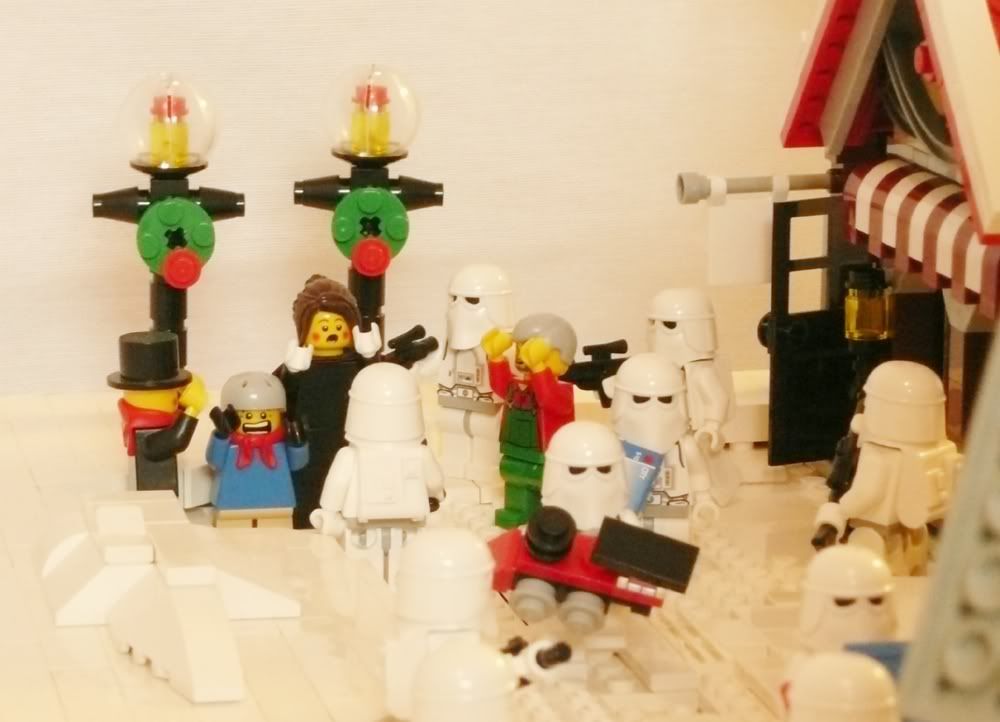 the boss ...
By night ...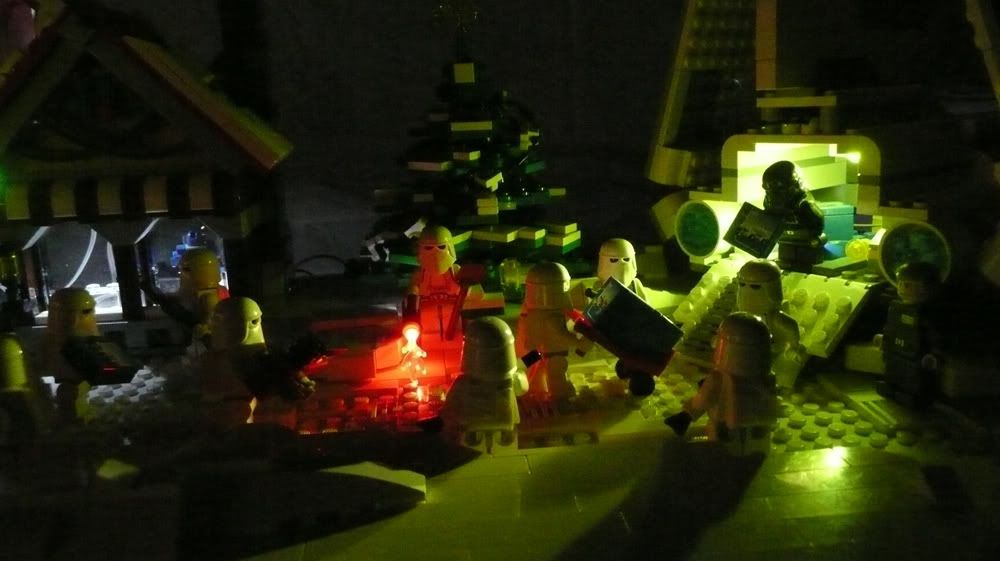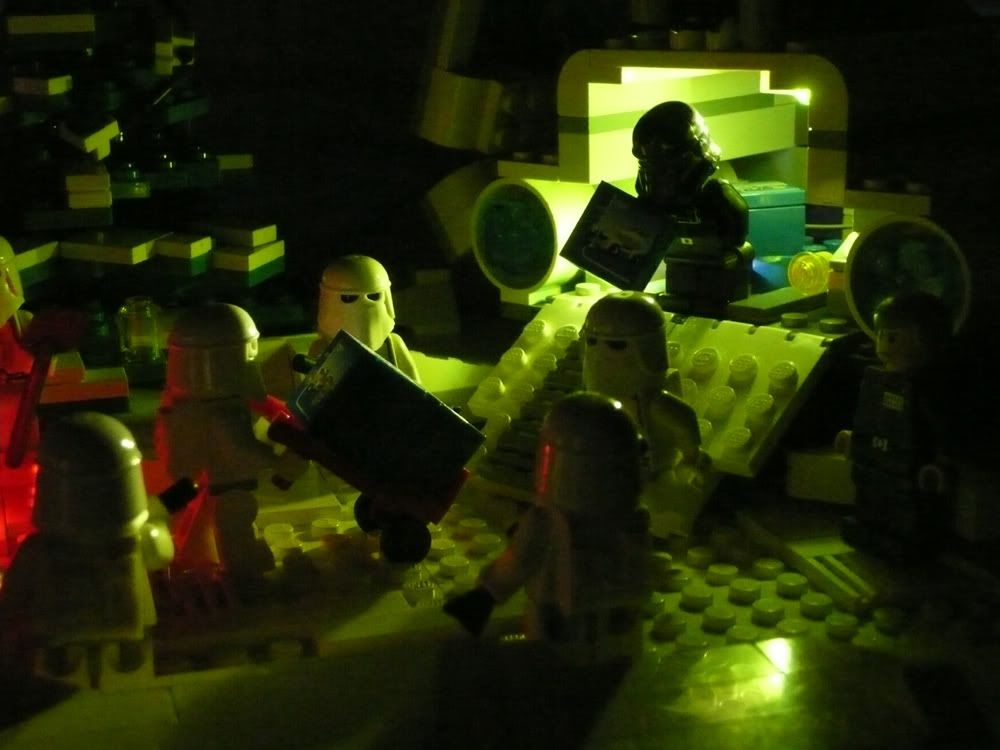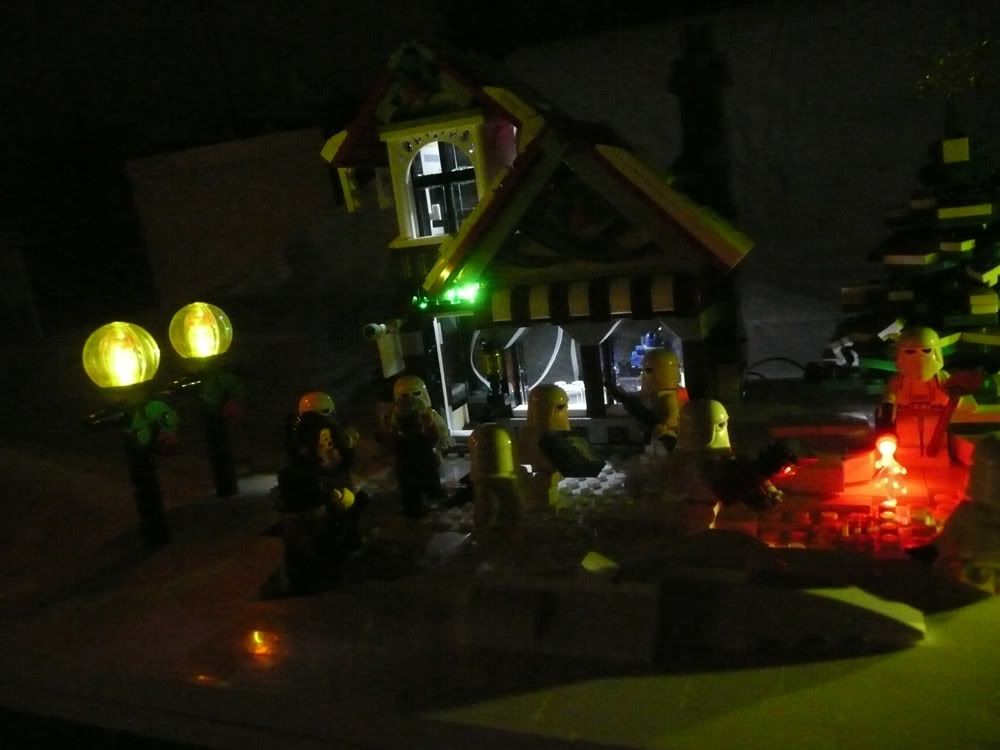 Thanks for looking, Happy Christmas, and Happy Lego time all !