148A
Greetings!
UPDATE: 16 April 2013, She's finally done!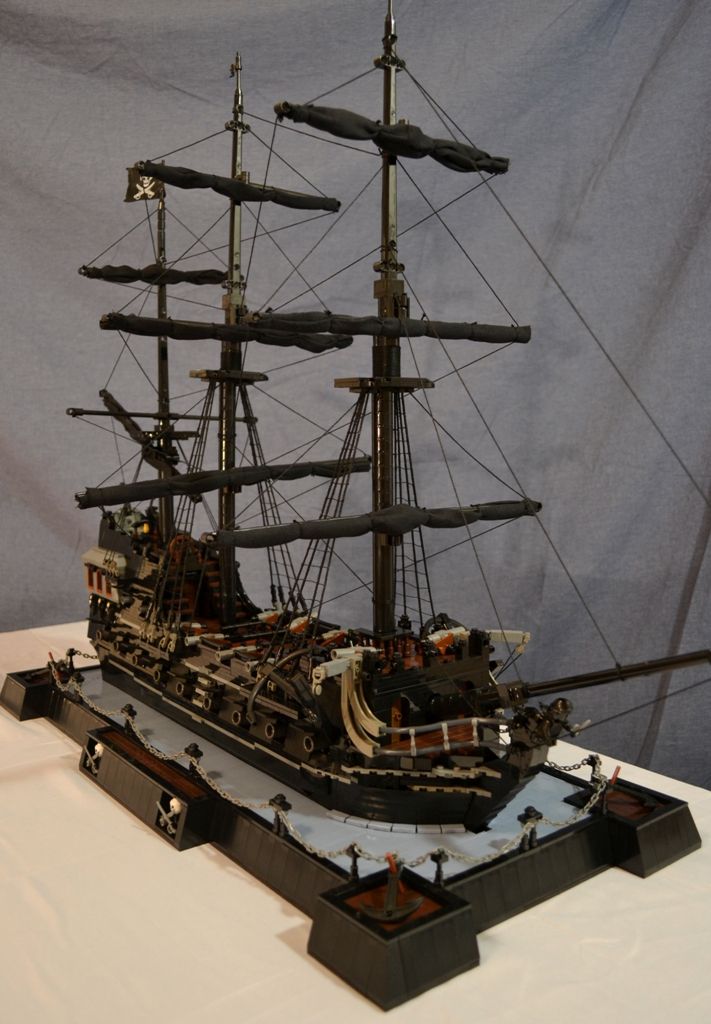 UPDATE: 18 March 2012
Like many others, I was rather disappointed with the Black Pearl set that Lego released a few months ago. I was hoping that Lego would give the central ship of the series a little bit better treatment. After playing the Pirates of the Caribbean Lego video game, I became enamored with the version of the ship in the game and was determined to bring it to life with actual bricks. The game version:
To my absolute elation, fellow Classic Pirates member "Captain" created an amazing LDD version of the Black Pearl that I used as a foundation for my model. (I can't thank you enough, your LDD skills blow me away) I started with two of the Lego Black Pearls:
I then make about eight Bricklink orders to get all of the remaining parts I would need:
As I was building it, I noticed that the video game and LDD versions have 5 center sections and look a bit "scrunched" I added a 6th center section and feel that it really helps balance the ship out. It allowed me to add an extra stud between every cannon port. This made me change my goal from copying the video game version to creating my interpretation of a UCS (Ultimate Collector Series) Black Pearl. I also had to completely redesign the stern, the LDD version just wasn't nearly strong enough. I made quite a few other modifications, most notably to the forecastle. I've finished the basic exterior of the ship now and wanted to share what I've got done so far: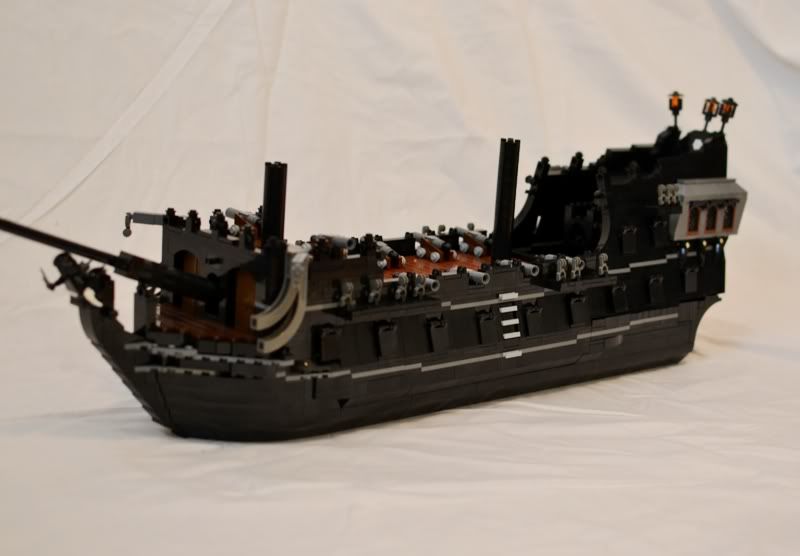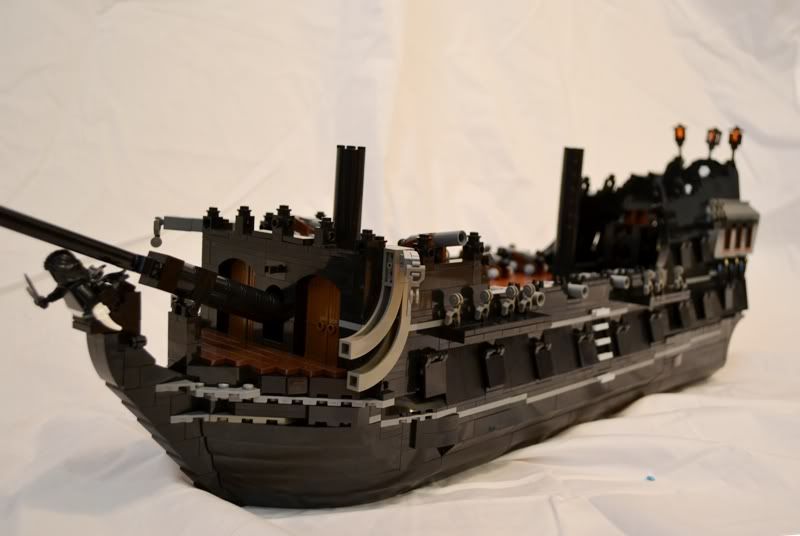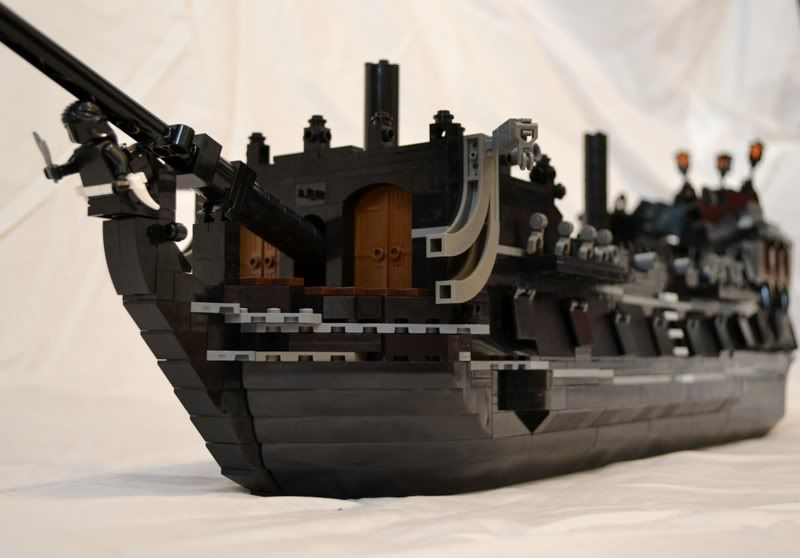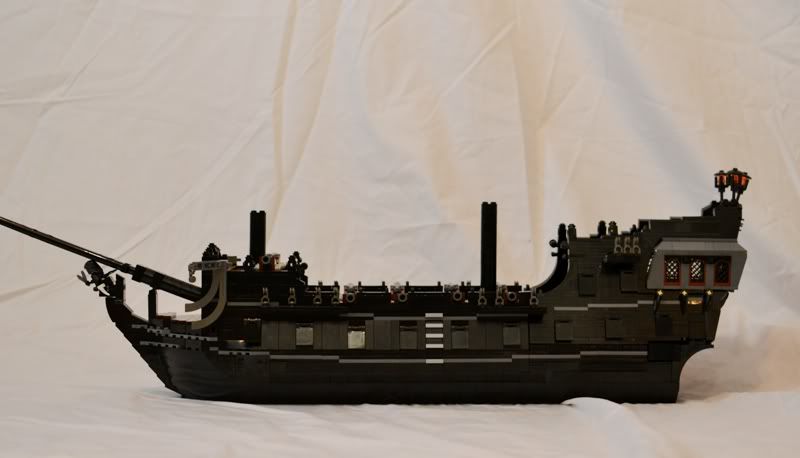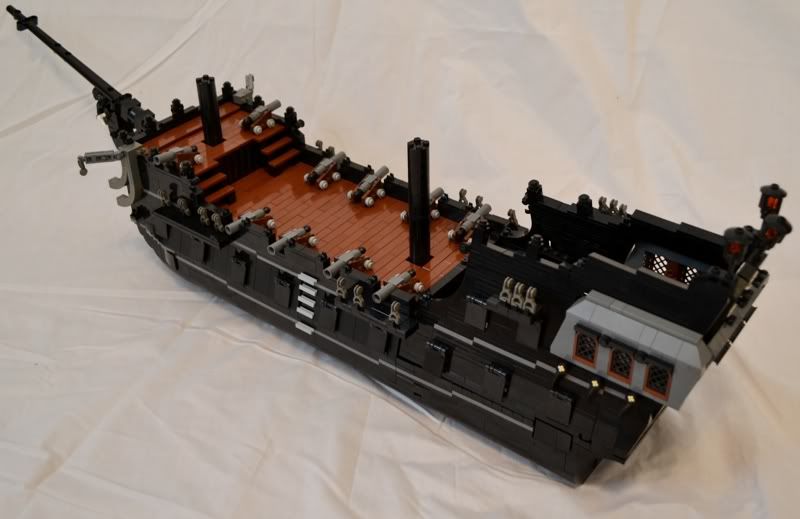 Jack is ready for his ship to be finished: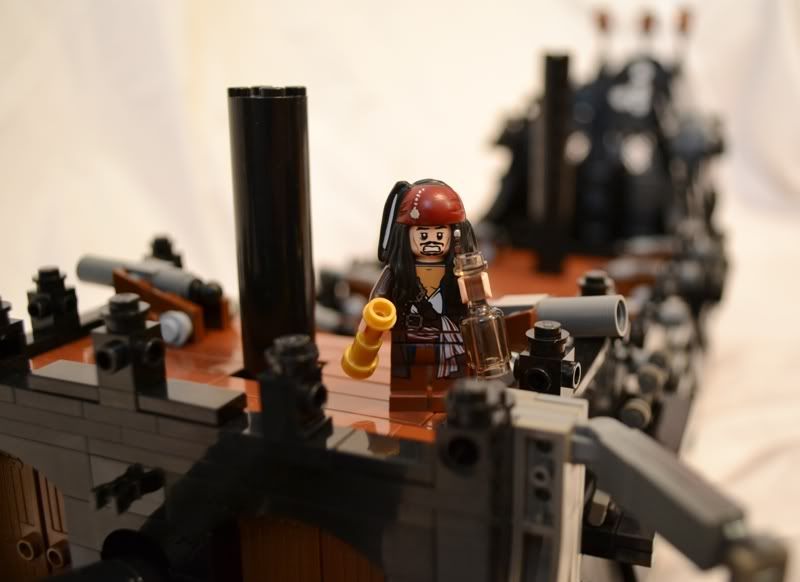 Right now, I'd guess it is about 50-60% done, I still need to create the interior, masts rigging and sails and deck. The solid deck on there now is just temporary, I'll add hatches, grates etc later. Unfortunately, I'm going to be extremely busy for the next month so I doubt I'm going to have any time to work on it. I will post updates as work progresses. Comments and suggestions for improvement are welcome and appreciated. Thanks!
Joel
Edited by Darkdragon, 17 April 2013 - 02:48 AM.
Blogged tag added