Hello, all. In this thread I'll be sharing the Lego minifigures I've been making based on existing franchises. The idea is to create a sort of "shared universe" where everyone hangs out together - something I've always wanted, but could never realize with the existing toys, which can vary anywhere from 3 3/4-8 inches.
Thank god for Lego.
Anyway, to start here's some pics of my Ghostbusters, based on their cartoon appearance.

You can see here that their Ecto-mobile is not fully Lego, but is Lego augmented. That's because he's secretly a Transformer:
Here he is hanging out with the guys before they got stickered.
And here's the terrorist organization known as Cobra (you can see they're currently residing in a slightly modified Scorpion Pyramid).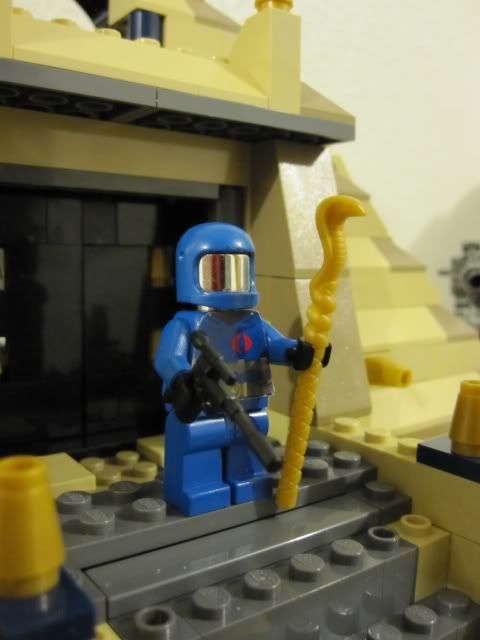 Cobra Commander
Destro and the Baroness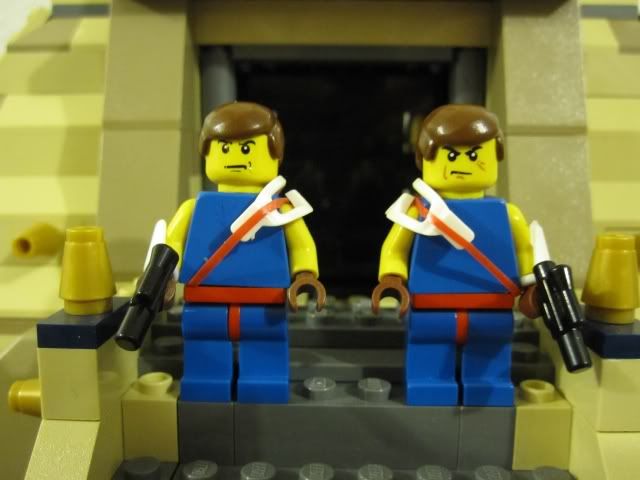 Tomax and Xamot
Dr. Mindbender and Storm Shadow
Zartan
More to come. I've got completed figures and WIPs for GI Joe, MASK, TMNT, He-Man, etc. - nearly 100 minifigures in total right now all based on TV from my childhood, lol.
Hopefully you all enjoy them. I'm looking forward to sharing the finished products and getting the help of the more experienced customizers around here to finish some off.
-Hobbestimus
P.S. Full credit where it's due - I got Cobra Commander's torso from
here.
My Ghostbusters all have a torso sticker design modified from someone's more movie-ish style. Unfortunately, I lost track of where it came from. If anyone recognizes it, please chime in so proper credit can be given. Thanks!
Edited by Hobbestimus, 06 December 2011 - 02:26 AM.