~Note: This topic is meant for players above Level 15 only, and nobody else should post here. If you have any questions about the job classes, please ask them in the Rules & Discussion topic.~


THE TRAINING ROOM AT HEROICA HALL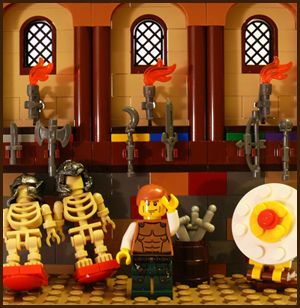 "Well well, nice to see someone so dedicated to our humble organization. Since you have been such an asset to us by completing so many quests for our clients, we want to give something back to you, and help you advance in your career as a hero. Yes, from now on you will be able to choose a higher job class that will give you more variety in your battle skills. No longer you have to feel constrained by the limits of your basic job class!"

"If you have reached Level 15, the advanced job class options are open to you. If you're already at Level 30, you can choose one of the expert job classes - granted that you also meet the special requirements. At Level 40, if you have gained the favor of us Veterans, you will be able to assume the veteran job class corresponding to your basic job class. And if I'm looking at someone who is at Level 50, then congratulations! You now have access to the all-powerful master job classes.

"Who am I, you ask? My name is The Copper Fox, and I'm one of the six Veterans, the puppetmasters behind Heroica. You could call me a 'Jack of All Trades', so who better to teach you the skills you need to practice? I'm looking forward to training with someone as promising as you. Now, let me tell about your options..."