The person in the shack's door tries to peer into the darkness, but since he sees nothing he returns inside. The party uses this chance to sneak into the forest.

The undergrowth is very thick, since the forest has not been in much of a use. Suddenly Christopher stumbles into something. Looking down, the knight sees a skeleton.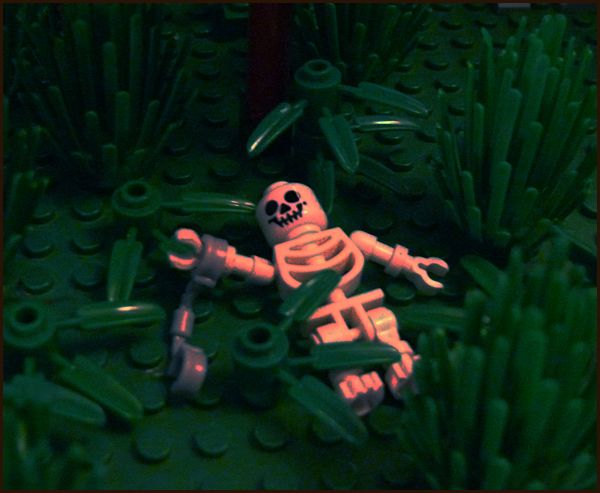 There's still a strip of a shackle hanging from the skeleton's other wrist, hinting that the unfortunate person used to be a slave. But how did the skeleton end up there in the middle of the bushes?

What will the party do now?