I had some free time on my hands today so I decided to re-photograph my vehicle collection. Most of these i've posted before, but since I reshot them all I figured I would post them all.
As I've said before, I much prefer the traditional 4-wides to the newer city style cars, but I plan to add some of them too.
Octan COE(Cab Over Engine) Light Duty
This is a MOD of the small pickup from 10041/6390 Main Street. I didn't alter it much aside from the bed, but I did build a second one which is slightly larger. I've decided to place it under the Octan brand. In my Lego world, Octan sells oil and automobiles!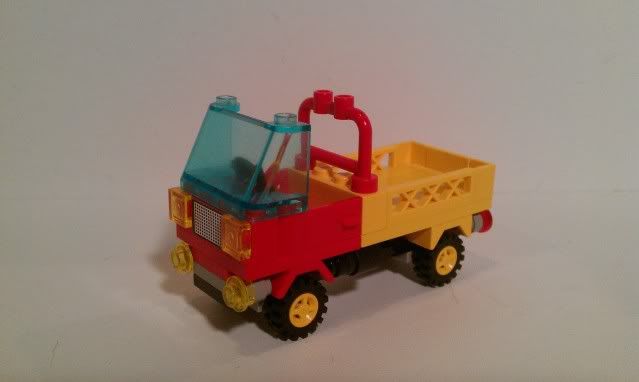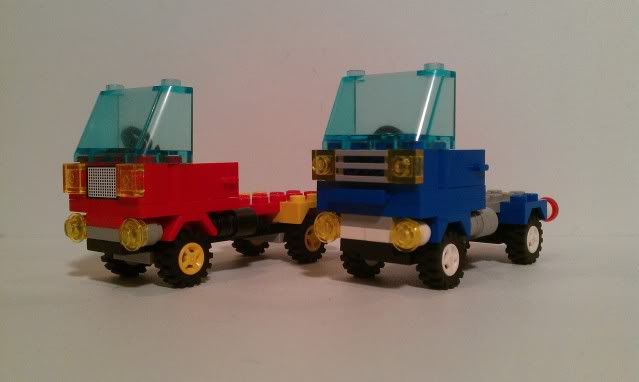 Bolt Stallion Sprint & GT
Meant to be a compact Pony car, I feel it's slightly reminiscent of the hatchback Fox-body Mustangs of the 1980's. I wanted to build something as small as Lego's 3177 Small Car, but with more style(I can't stand Smart Cars) and I think I succeeded.
First the 6-cylinder Sprint...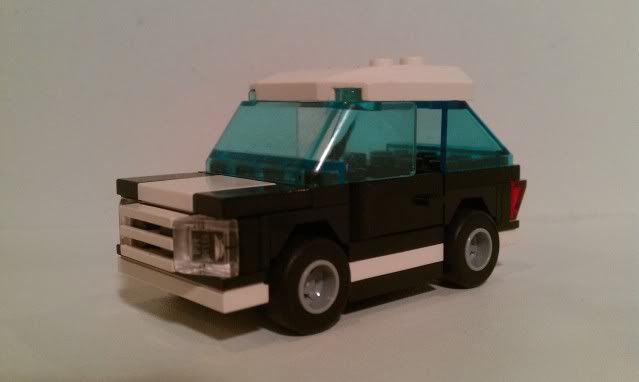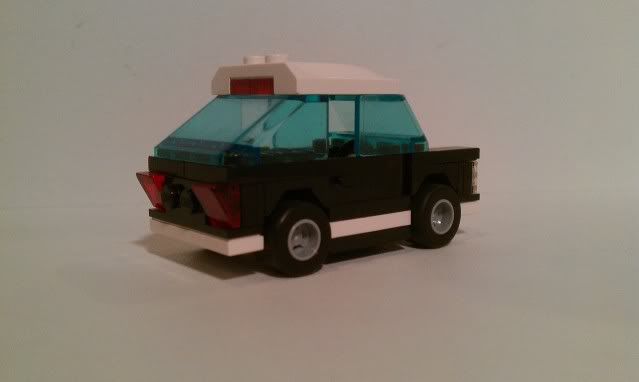 And the V8-powered Stallion GT!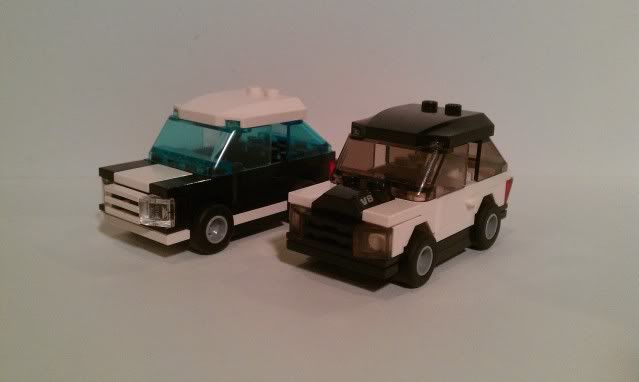 With a slight modification to the front I feel it makes a decent Minifig-scale Toyota AE86.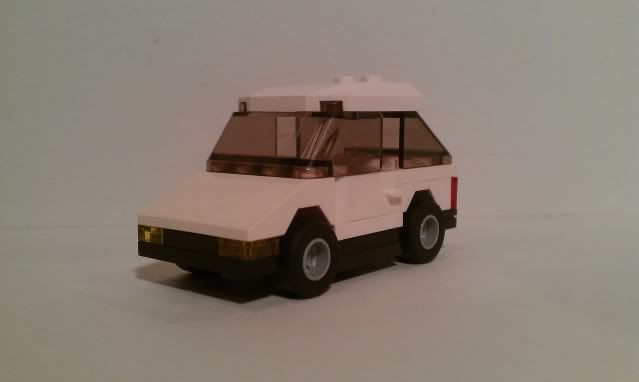 Bolt Interceptor GT 440
A MOD of the police car from
4850 Spiderman's First Chase
. A large muscle car powered by a 440 cubic inch V8 derived from the engine used in the Bolt Interceptor that will pace the first running of the 24 Hours of Legoredo road race(something I will get to as I grow my town a bit more this year.)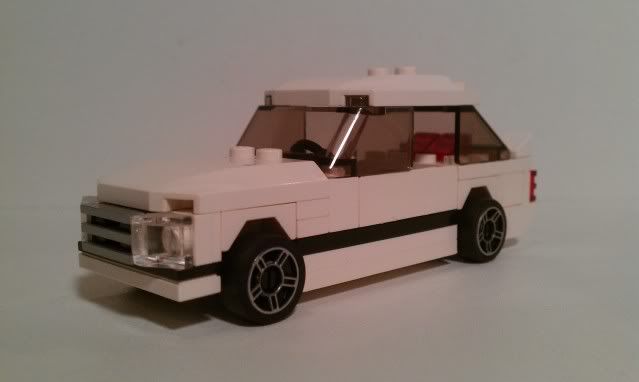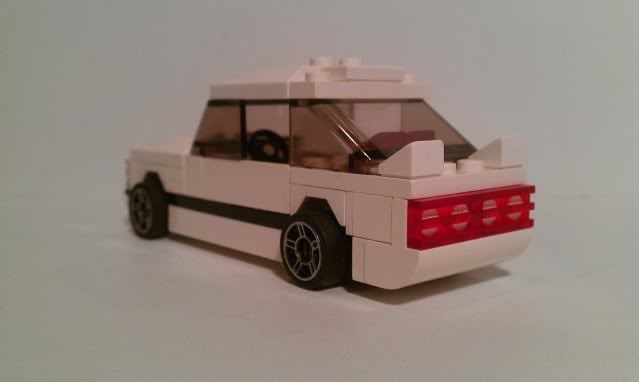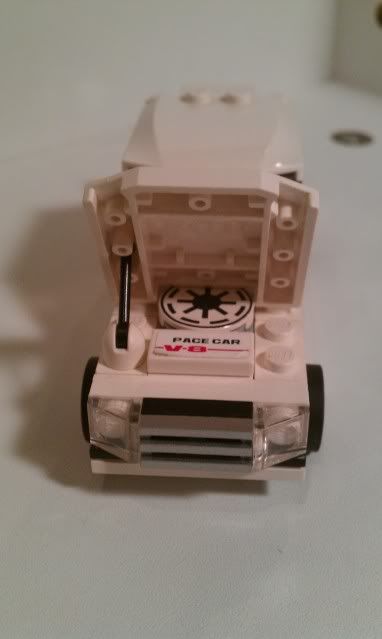 Bolt Interceptor Police Special
The Bolt Interceptor line ranges from 6-cylinder sedans to V8 powered station wagons. Here is the Police Special. Using the same wheelbase as the Interceptor Coupe, but the rear overhang is 1 stud shorter and the base of the windshield has been moved forward a stud for increased maneuverability and visibility for the officer.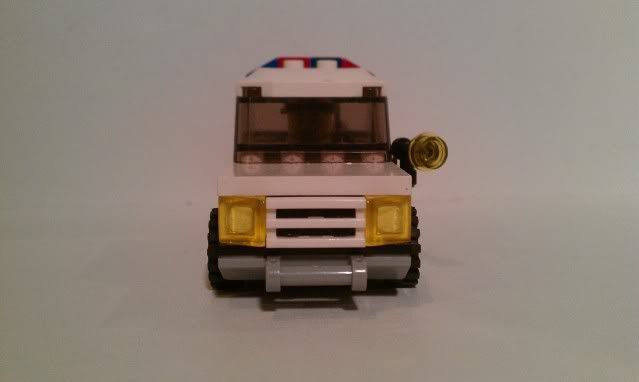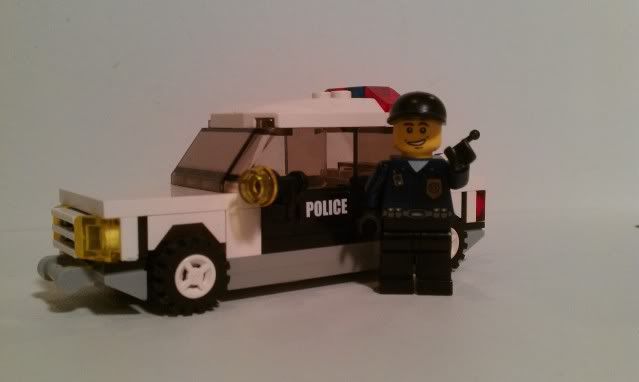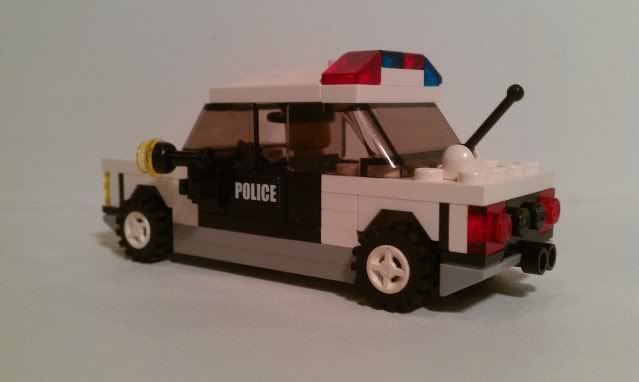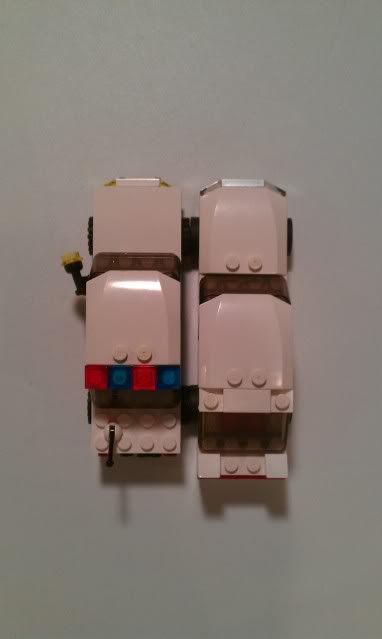 Seagrave Hook and Ladder
I know I could more properly capture the look of these trucks in an 8-wide, but I just love the way this came out.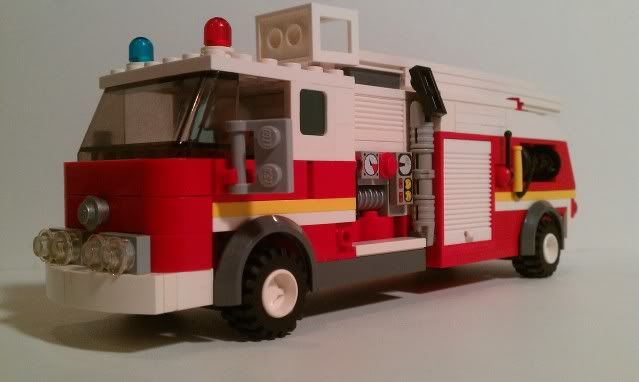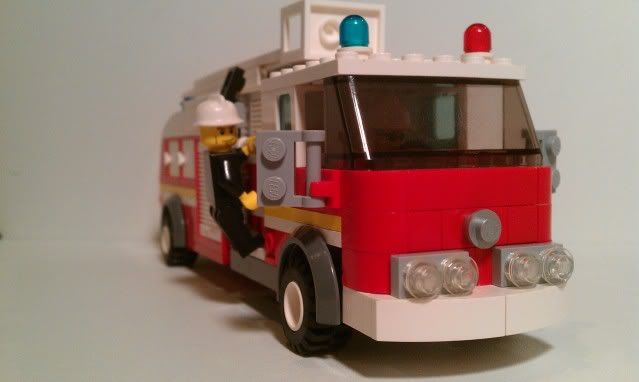 Octan Kodiak
Octan's Hummer H1 size Sport Utility Vehicle. A MOD of the 4x4 from
7206
, this is the Fire Chief's vehicle of choice.
Octan Blaze Commander
Not so much a MOD as a rebuild. I rebuilt it from memory so it's slightly different in the rear and the sticker is long gone by now. This was one of my favorites when I was little.
6525
Thanks for looking, C&C is welcome as always.
Edited by bootz, 19 November 2011 - 10:41 PM.