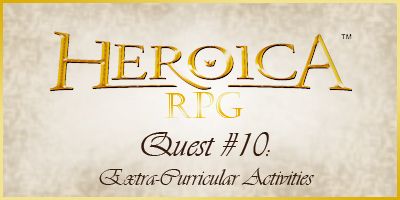 Four heroes made their way to the Academy of Enlightenment to investigate the case of nightly vandals terrorizing the school. The four were:

Alf Gregory (played by Bricksandparts)
Level 1 Barbarian
Power: 4
Health: 8/8
Gold: 0
Inventory: Greatsword (WP:3), Potion, Mead, Shovel

En Sabah Nur (played by Jebediahs)
Level 4 Mage *Lucky*
Power: 9
Health: 8/8
Ether: 8/8
Gold: 0
Inventory: Sangriste Dagger (WP:5), Loaded Die (permanent lucky-effect), Garnet (Earth), 3 Potions, 3 Tonics, Venom, Bedroll


Erdathcath Madilinas (played by The_Customizer)
Level 1 Ranger
Power: 4
Health: 6/6
Gold: 5
Inventory: Longbow (WP:3), Potion, Smoke Bomb, Bedroll

Maurice Ratibor (played by Etzel)
Level 1 Cleric
Power: 4
Health: 9/9
Ether: 5/5
Gold: 5
Inventory: Steel Mace (WP:3), Potion, Remedy
The party came to the entrance of the academy. It looked like the days lessons were ending, and the students were returning to their homes. Some of the students lingered to socialize at the courtyard on front of the academy.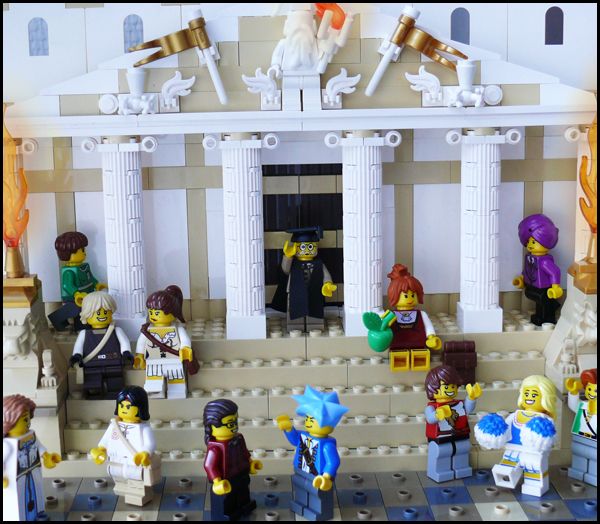 An elderly man in large spectacles stood in front of the front doors and motioned the party to approach.
"Greetings! You must be the four champions from Heroica that I chose to deliver our noble academy from the menace that irks us? I am
Provost Darlavon Lector
, and I'm in charge of the administration of this school. This institute was founded one hundred and twenty-four years ago by the noble houses that ruled during that time. We educate the youth of the wealthy and influential families of Eubric. But I see I am boring you with this history lesson."
"Now, onto the pressing matters. For over a week now, our school has been terrorized after nightfall. On the morning there's no trace of the perpetrators, just the mess they have left behind. Oh, the things they scribble on the walls... These acts of vandalisms are sure to be the work of some uneducated ruffians, I tell you! The strangest thing is that our night guard has not a soul inside the academy at any of these nights."
"Well, you are here to get rid of the pests, I hope. Tonight, you will wait in the premisis of the academy until it becomes dark, and watch to see if anyone enters the building. Then, you are free to investigate the grounds. You must catch the culprits red-handed so we can be sure the problem has been taken care of. Needless to say,
if you do not catch the vandals before dawn, your quest will fail
. Now, do you have further questions about your mission?"
The party can ask the provost anything that might help them.