Ah, the chancellor's office! A place where the soon-to-be emperor can have exciting political meetings, fry jedi masters, and appoint his next apprentice!
Many significant events of the Clone Wars took place in this room. Here' the jedi masters' meeting with the chancellor in
Attack of the Clones
: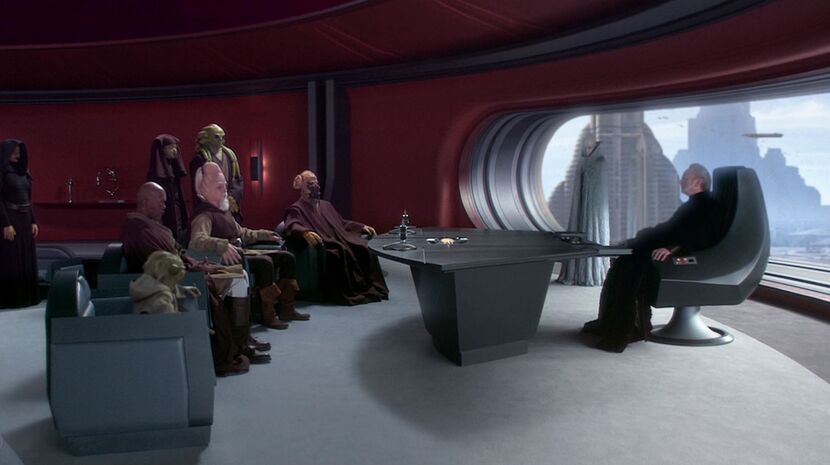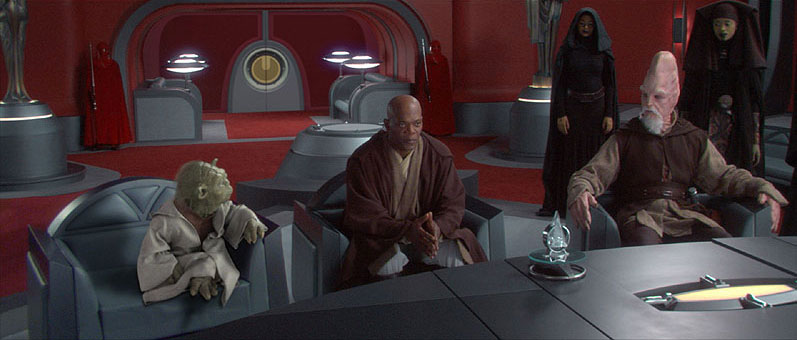 Windu dueling Palpatine in
Revenge of the Sith
:
"UNLIMITED POWWWAAAAH!!!"
I made this bignette as an entry for the 32x32 category of the Order 99 Epic Fails contest on CABG:
Order 66 would have failed epically if Mace Windu would have been wise enough to take the entire Jedi Order with him to arrest Palpatine.
This is also where I shot my latest single-pane funny:
You can find more pictures in
this Brickshelf folder
. I hope you like it.