Though still a WIP she's very close to complete. I started her as a side project, but she took on a life of her own. I sat down today to finish her, building on what was essentially a hulk. A few hours of work, brought me to this point, and where I am disappointed she isn't more complete, I'm already quite satisfied with the overall result.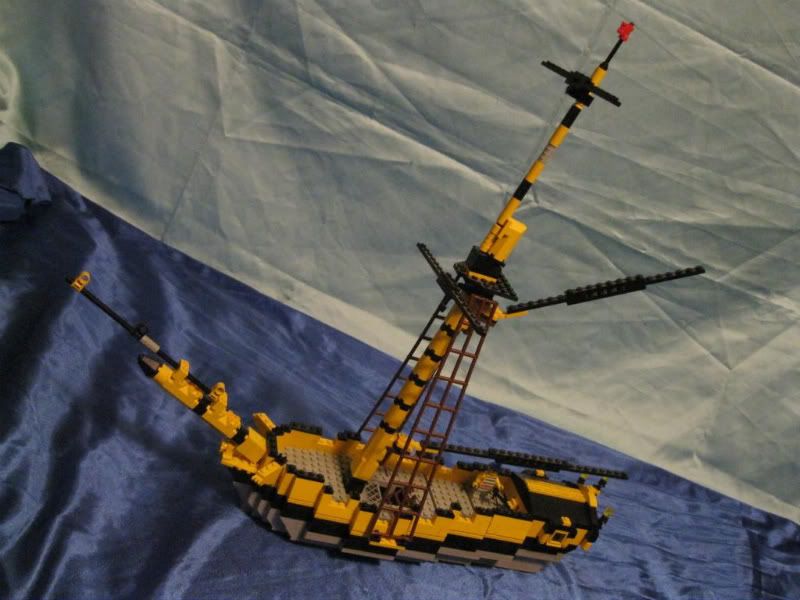 She's an 8 gun cutter rigged Sloop. By simply placing the bricks askew, I managed to create something of a tumble home, without the need of any articulated pieces. I wouldn't try the method with any larger of a vessel, and am aware that the necessary gap running around the hull lends a certain "cheapness" to the model. Considering she's not just made from what I have on hand (with no custom orders) but rather from spare parts, it works just fine. I tried my hand at a little "ginger bread work", which has never been a strong suit for me, but again, like what I came up with for what it is. I rigged the rudder and till in such a way that moving one will necessarily affect the other. It doesn't work very well in all honesty, but still makes for an interesting novelty.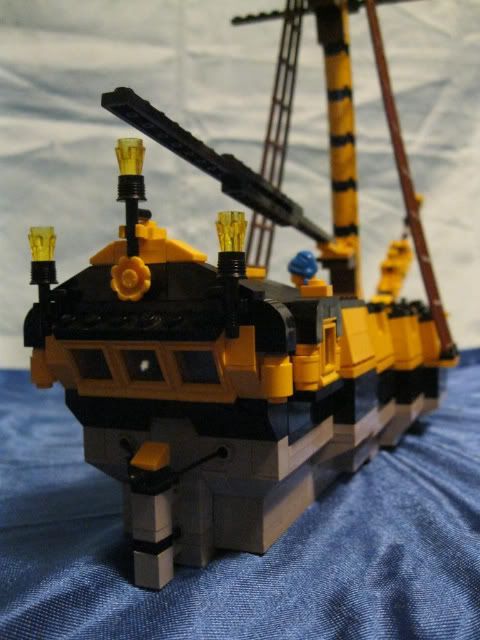 I'll finisher up with a capstan /windlass, some string rigging from which to hang stay sails, her 8 carronades and of course some sails (likely just paper) in the next few days if the terrible weather keeps me indoors. She'll need a name as well, but at the late hour I'm writing this and calling it quits, I'm at a loss.
MORE IMAGES HERE