Hi,
I'm a Noob LDD, LDraw and MLCad user and perhaps this is my problem.
I have followed tutorials on LDraw.org and holly-wood.it and the steps required to create truly professional looking instructions does not seem to be detailed.
MLCad can create ok images using the Steps command, and these can be further enhanced using Helper images as in the following: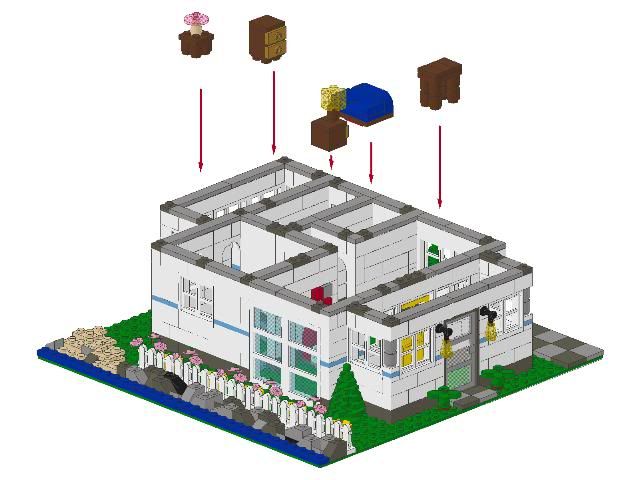 My House MOC in Question
I can't figure out how to get pop-up window showing the required parts for each step as found in Holly-Wood.it instructions or Jurgen's Technic Corner instructions pictured below:
I also can't figure out how to generate a parts list like Jurgens listed below either: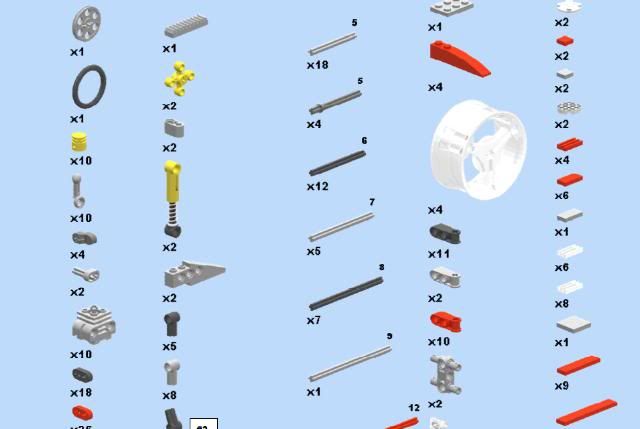 I tried looking through pinned topics and using the Search function but have come up dry on a solution.
Can anyone please help????
Do these images have to be created manually in a photo-editing program (EXTREMELY TEDIOUS), or do I have to use separate software?
Edited by Toadtorrent, 04 July 2011 - 09:42 PM.