Pictorial Review - 6274 - Caribbean Clipper
Hello again - last week I wrote a review of the wonderful
6285 Black Seas Barracuda
- this time I have reviewed my beloved
6274 - Caribbean Clipper
, which I have had in my possession since it was released
- many people dislike the ship due to its lack of a true cabin, but I'd like to take you on a tour that might make you change your mind

If you want, you can always take a look at some of my other reviews:
Pirate theme:
6267 - Lagoon Lock-Up
6270 - Forbidden Island
6273 - Rock Island Refuge
6285 - Black Seas Barracuda
6286 - Skull's Eye Schooner
Other themes:
6353 - Coastal Cutter
6376 - Breezeway Cafe
6062 - Battering Ram
And some shameless self-promotion:
My article on the "classic" LEGO houses
Join me in my celebration of a small but VERY well designed beauty - Governor Broadside's
Caribbean Clipper
released in the first wave of Pirate sets in 1989.
You should also read SirSven7's excellent blog with articles on all the Pirate waves released by LEGO
here
- the blog contains many more great LEGO articles, including a Castle-theme rundown.
Well, onto the picture-tour of the Caribbean Clipper
6274 - Caribbean Clipper
Released:
1989
Pieces:
372 (peeron.com) 357 (bricklink.com)
Minifgs:
4
Price:
(according to peeron.com) $54.00
THE BOX
Front
Back
Inside flap
Sides
As you can see, the box is quite large, and has a flap which makes it possible to take a sneak peak at the set and parts before actually opening the box. It also has pictures of the play features and some alternative models.
God I miss those old boxes. When did they stop making boxes like this?
ALTERNATE MODELS:
THE MANUAL: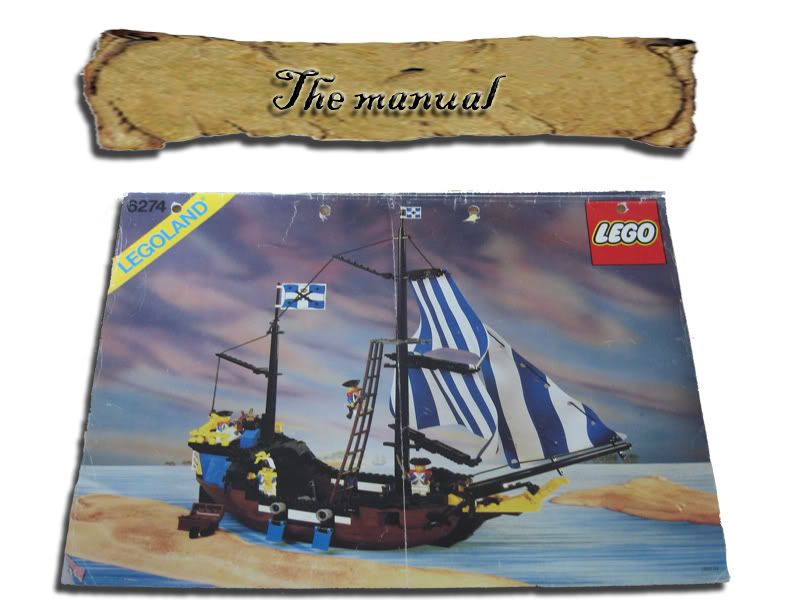 The building process is pretty straight forward, although the lack of "piece call outs" makes it a little bit more difficult than sets today. I love a good challenge, so it's rather nice to build this set.
VARIOUS PARTS:
As you can see from the below picture, having only one middle hull piece makes the ship very small compared to today's ships. As a result, the set does not contain many bricks and pieces, but it was instead possible for many more families to buy the set, and still get to enjoy the glory of the Pirate Theme out on the open sea.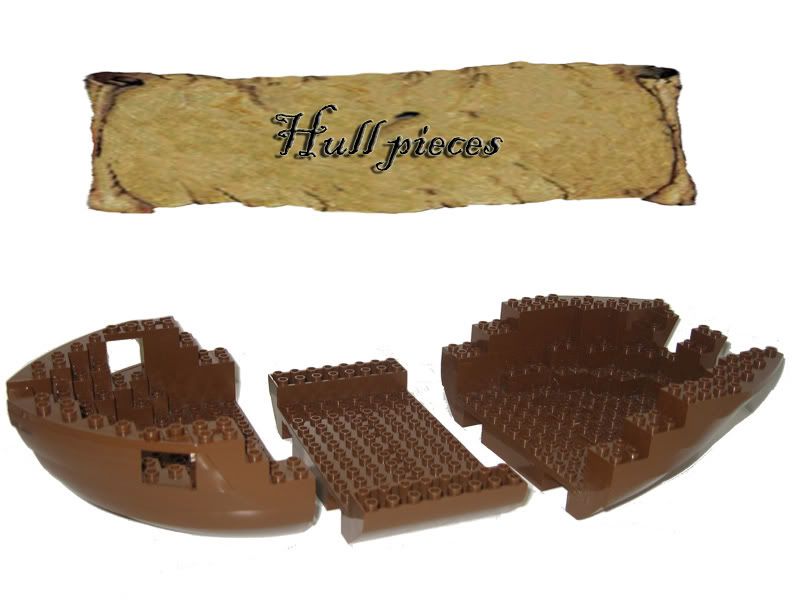 The yellow parrot is a great idea for a figurehead. I just love it.
There are only three sails on this ship, while the much larger Black Seas Barracuda from the same year has 5 sails. But hey, they are beautiful in blue/white.
MINIFIGS:
We get four minifigs with this set. I still can't decide whether or not that's too few or fitting. Perhaps instead of three sailors, one of them should have been replaced with a pirate in order to add to the playability of the set. A huge plus is the fact that the rare "Governor Broadside" is included in the set. I forgot to photograph him with his yellow "triple plume" - sorry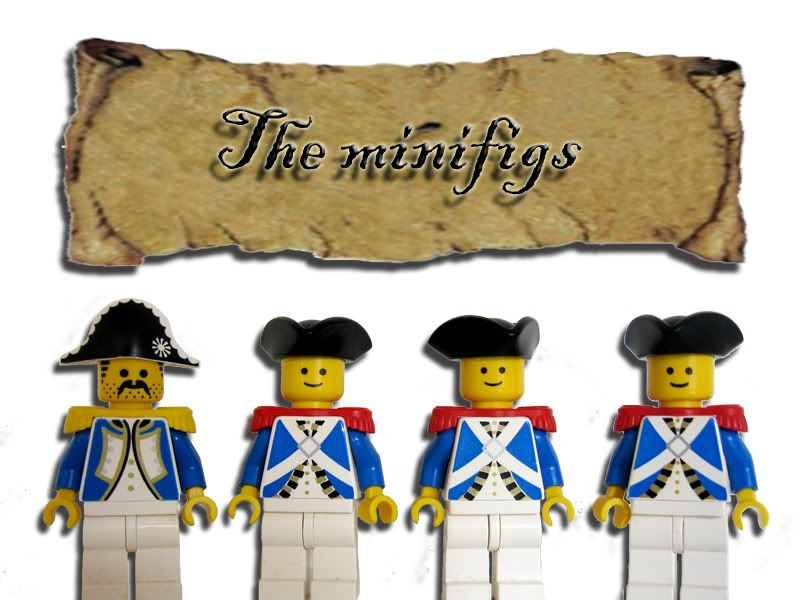 BUILDING THE SHIP:
Here's a fun little comparison shot between the Caribbean Clipper's hull and the Queen Anne's Revenge: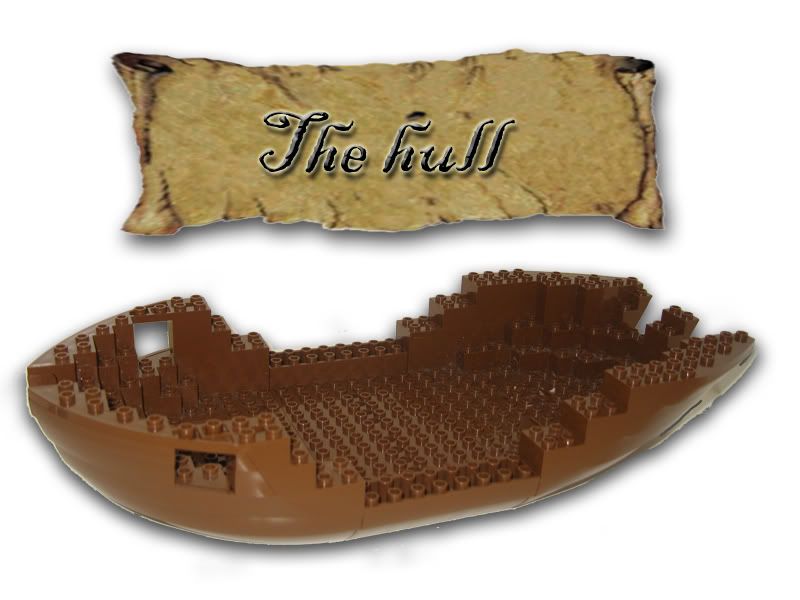 I've decided to include some photos of the actual building process below. There aren't many steps in the manual, and it's actually a pretty fast build. But it is very enjoyable none the less.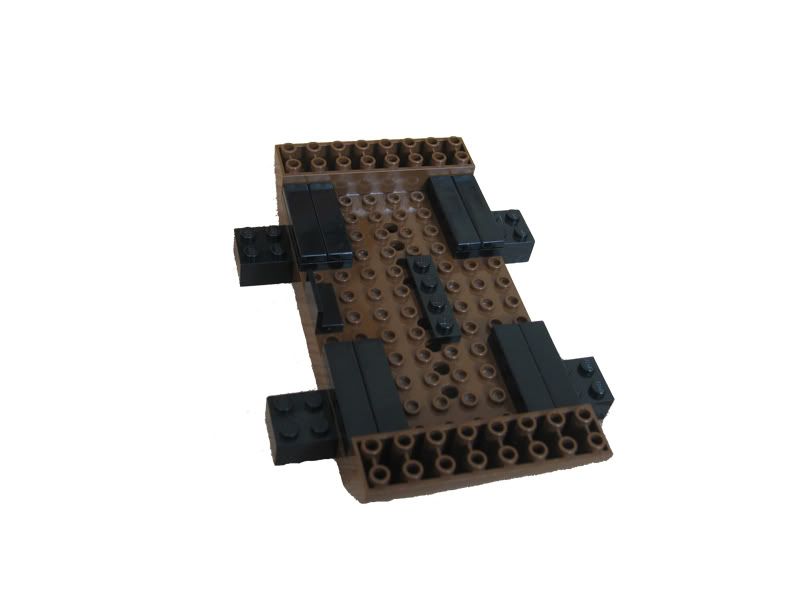 THE FINISHED MODEL: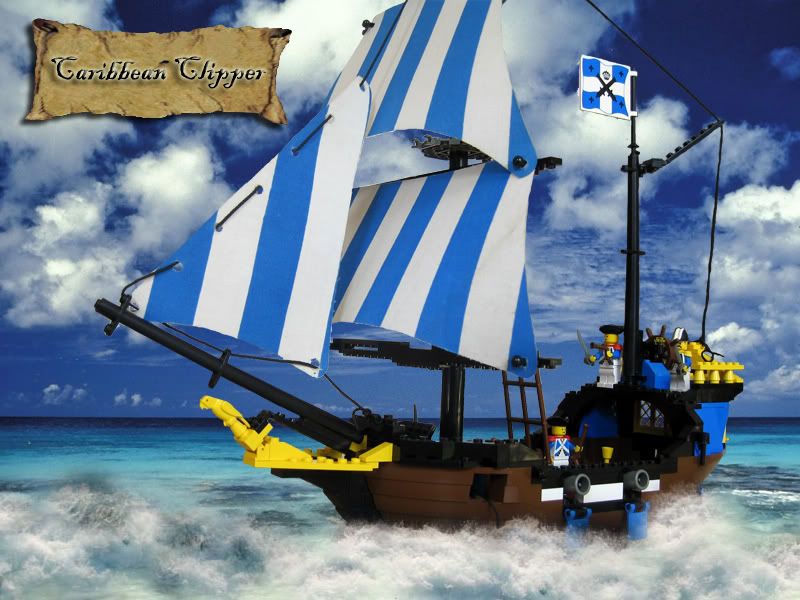 The cabin is very well designed, even without doors to close it off. The blue and yellow bricks go really well together, and this ship looks so much better than the later released 6271 - Imperial Flagship from 1992, and the 6280 - Armada Flagship from 1996. Yes I know that the Caribbean Clipper has more bricks, but it still seems as though the designer had spent much longer designing this ship, as the details from back to front are of a much higher quality than its younger "sisters".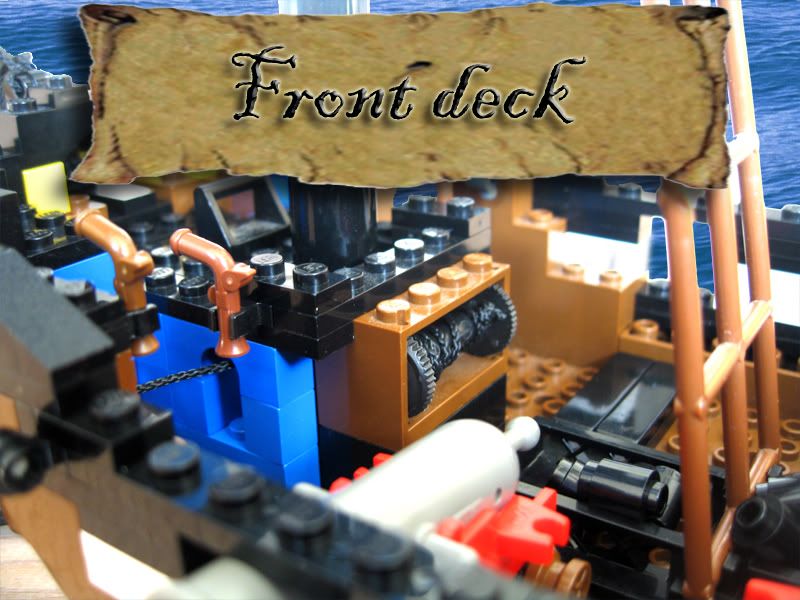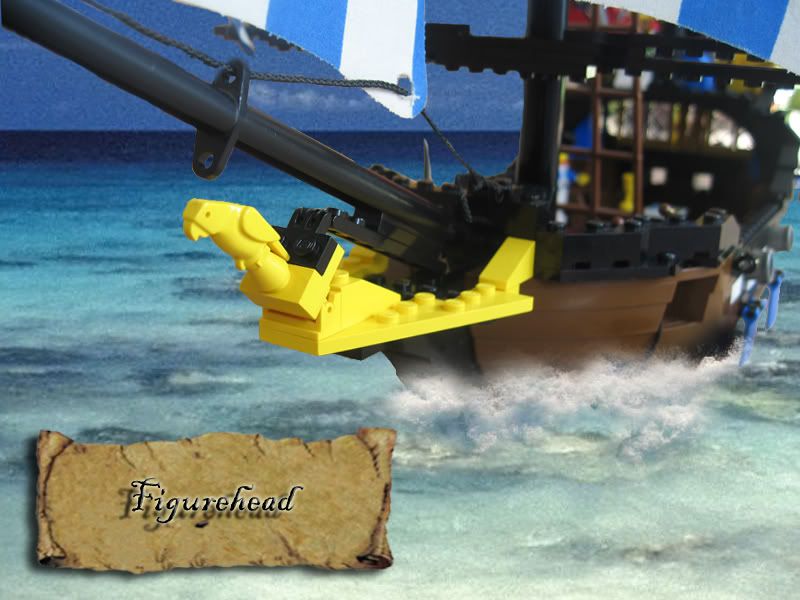 FRONTAL SHOT:
BIRD'S VIEW:
I have presented some positive views about this ship, but I still think that there is room for improvement.
One thing that I would have loved is a door to close off the cabin, but even without, the ship looks beautiful.
Perhaps the ship would have benefitted from having a sail above the cabin, just like the 6271 Imperial Flagship has.
Another thing that would have been good, was to include a pirate instead of one of the soldiers.
That's about it. The rest is perfection, it really is.
I hope that you enjoyed the pictorial tour :)
Well, now that I have shown you my view on this classic ship, there is not much more to do than release her, and let her sail into the sunset: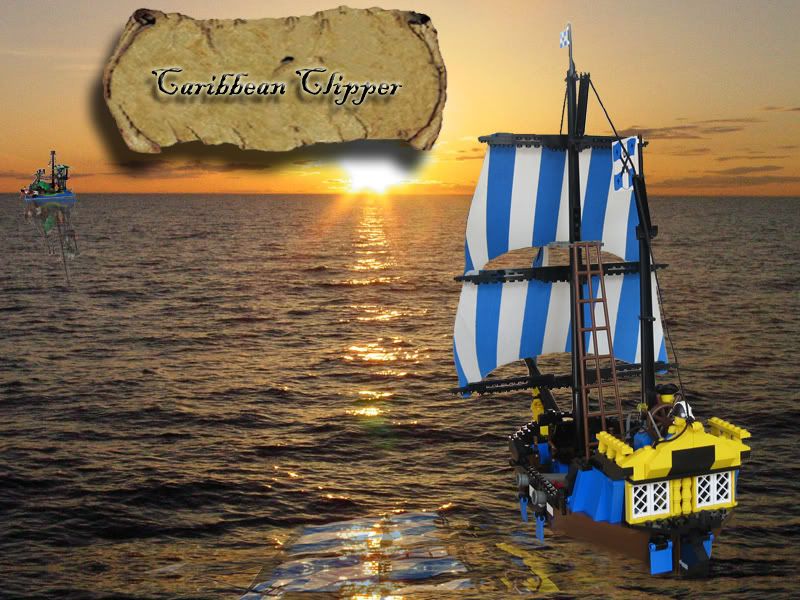 Crap - I forgot to add a proper topic title

Can somebody please change that? And btw my old review of the Skull's Eye Schooner has a mistake in the title too, if anybody can correct that as well.
Dang... I obviously suck at writing topic titles
Edited by Lorentzen, 11 December 2014 - 09:00 AM.