On his
website
, Nico71 posted his newest creation -- a
Trial Jeep
which
"features 4-wheel drive with fake V6 engine, steering, 5-link suspensions, opened bonnet and trunk and detailed interior.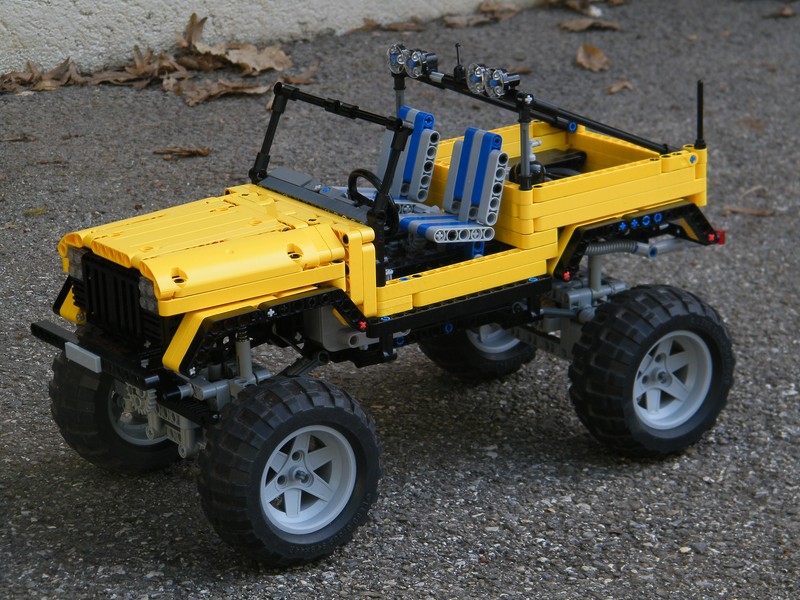 "This jeep was built on a new concept for me. First the axles are not pendular but with a 5-link and shock-absorbers. The layout of the links of the suspensions is mainly inspired by Jovel's work. Secondly, I completely re-built the axles to include two options of building : with or without differential. I was boring by the Trial Truck which did not turn because of the lack of differentials so I would like to test it. To finish, the design is based on my previous jeep but with the new panels and at a bigger scale. I have seen that jeep body is more appreciated than classic truck body.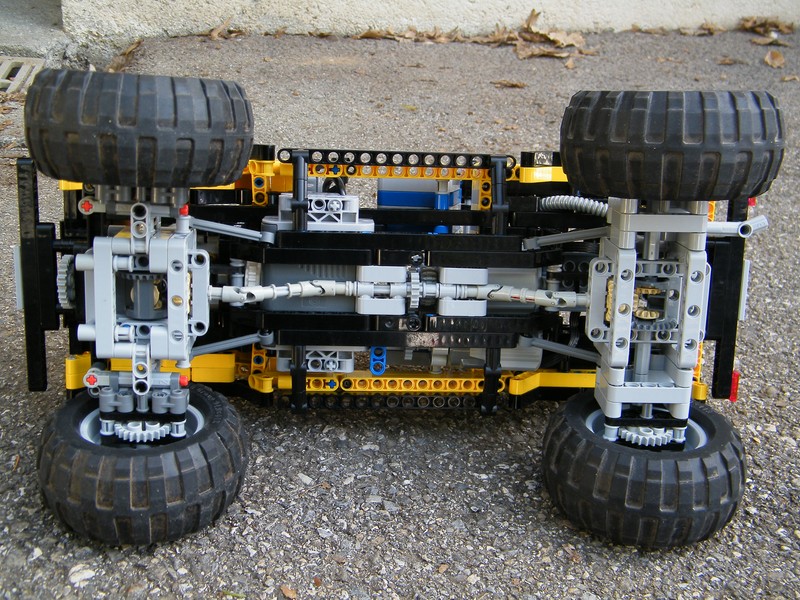 "The interior is detailed, for instance with a complete dashboard, seats, V6 engine placed under the bonnet and rear benches. I also include a fire extinguisher, tubular protections, antenna… In fact it is the most detailed trial truck I have done.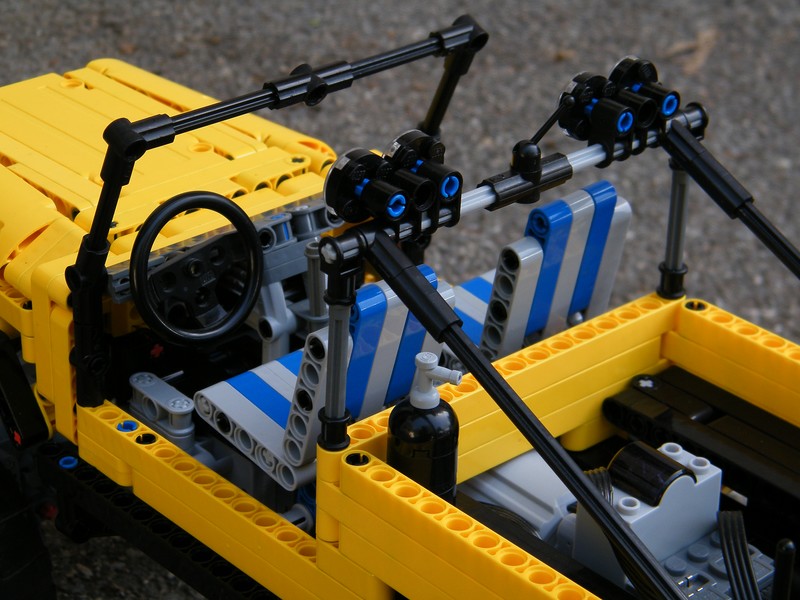 "Concerning the climbing abilities : they are unexpected and very good. I thought that the differential will always slipped. In fact the suspensions are very good, which enable the wheels to be flattened on the ground. The slipping of the differential is consequently limited. The main advantage is the turning radius, as you can see on the video, it is very small, what enables the truck to have good turning abilities. The gear reduction is 12/20 20/28 and 8/24 on portal axles. On the video, the battery box is a little bit tired."
There are 15 additional pictures on
his website
, on his
Brickshelf gallery
, and a link to this
YouTube video
.

Edited by DLuders, 07 May 2011 - 04:23 PM.