Set:
6662 Backhoe
Year:
1992 - (1995?)
Pieces:
85
Minifigs:
1
Price:
$7.25
Theme/Subtheme:
Classic Town/Construction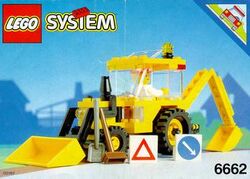 Today I will be reviewing this neat old set. I bought this off eBay, a while back, with no box but ,the instructions where in mint condition. It's a relatively small set so more pictures than words

Thanks for reading, enjoy!
First shot is, obviously the instruction sheet and it unfolded glory.
Second is my attempted recreation of it's photo from the manual.
Next is the piece layout, all 85:
Starting the build: The chassis:
Installing the "engine":
Jack her up for the front axle. A little help from a tow truck:
Final assembly:
Dropped off back at the construction depot yard:
This was a very simple build, it was fun for the entire 4 minutes. It does provide a lot of playability, cause' with Lego, theres always something to build. It is quite realistic, for being of the Classic Town era.
Pros:
- Playability from both ends
- realistic
- good minifig
- all around a neat set
Cons
- Price was originally a little high
- Minifig (personally) he doesn't fit in with the rest of my crew, he now works down at the docks

Can't find anything else really wrong
(move to pros)
Final thought: It's definitely a great addition to a construction crew or just around town. It's a versatile machine and it looks great. I hope we will see a new one, redesigned for the modern city. Perhaps similar to this: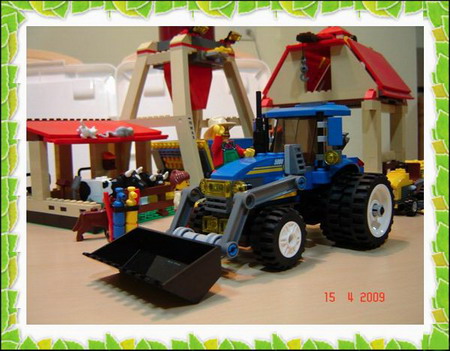 (Photo not from my collection)
Edited by Leg Godt Gud, 09 November 2011 - 09:01 AM.
Indexed