A month or so ago I was in Chicago and I picked up a 2nd Death Star for two reasons. A) I wanted the mini figures so I could fill up my 1st DS better and B) To have a ton of brand new Lego to build my 1st MOC. I knew I really wanted to build a playset featuring the gathering of the Bounty Hunters on the Star Destroyer Avenger.
Although I liked my first "bridge" the "trench was too tall for the minifigs to be in scale and to my wifes horror I broke it all up.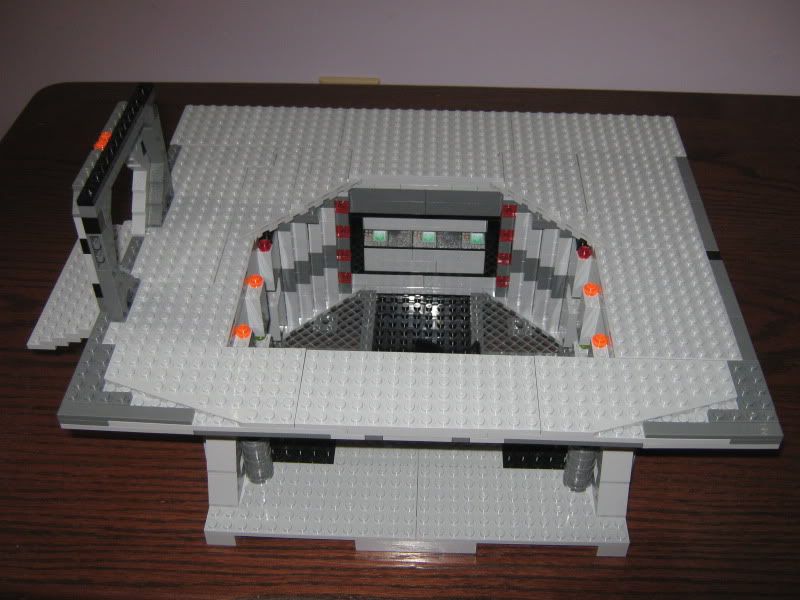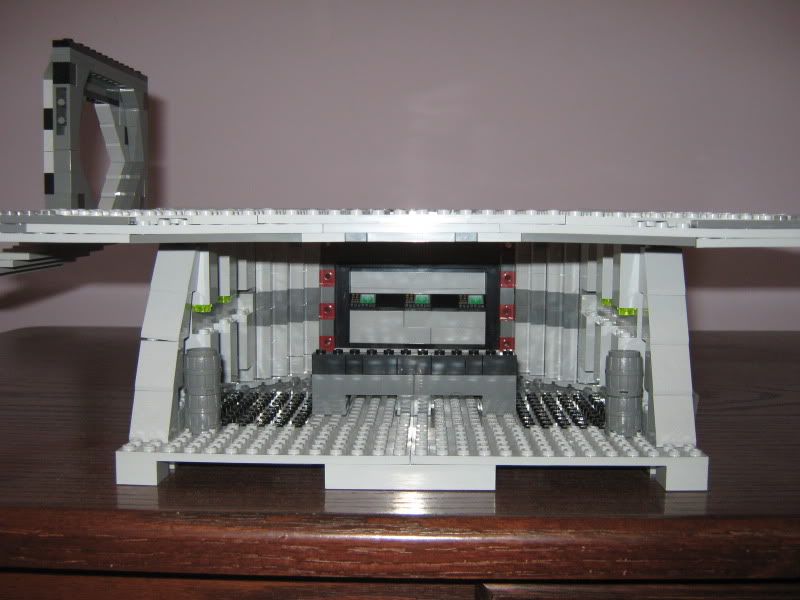 So instead I expanded on the bridge, scaled it correctly and gave it a roof etc etc and sent some pics over to Killerbee and it was done. With all the extra pieces I still had left over I started to build my own Star Destroyer but didn't have enough pieces to finish it correctly. I was pretty upset but then the next day I thought to myself why not attach my bridge to my SD hull and create a vintage style Kenner Darth Vader's Star Destroyer playset. I had never seen that done before and thought it would be kind of unique.
To add to my MOC, I also totally destroyed a Lego Thomas the Train Lego store display and modified it to a SW Lego display as well. It's like two MOC's in one :)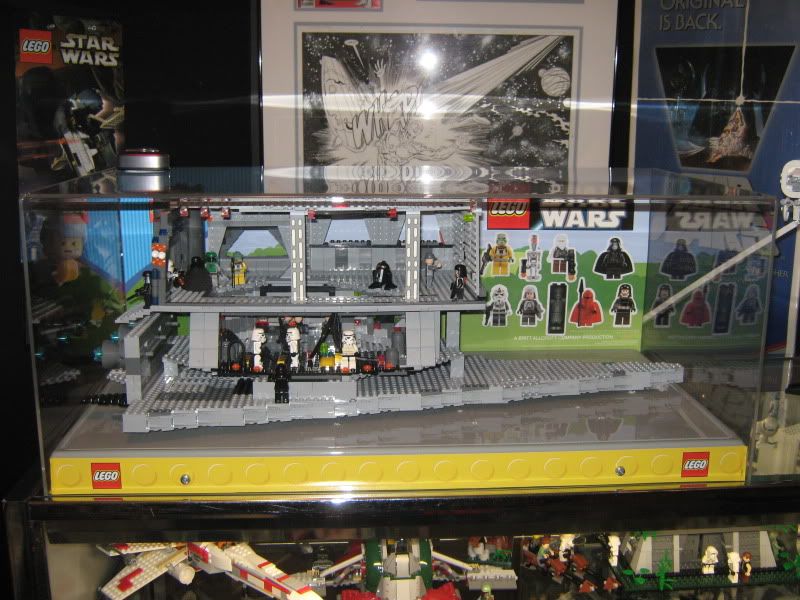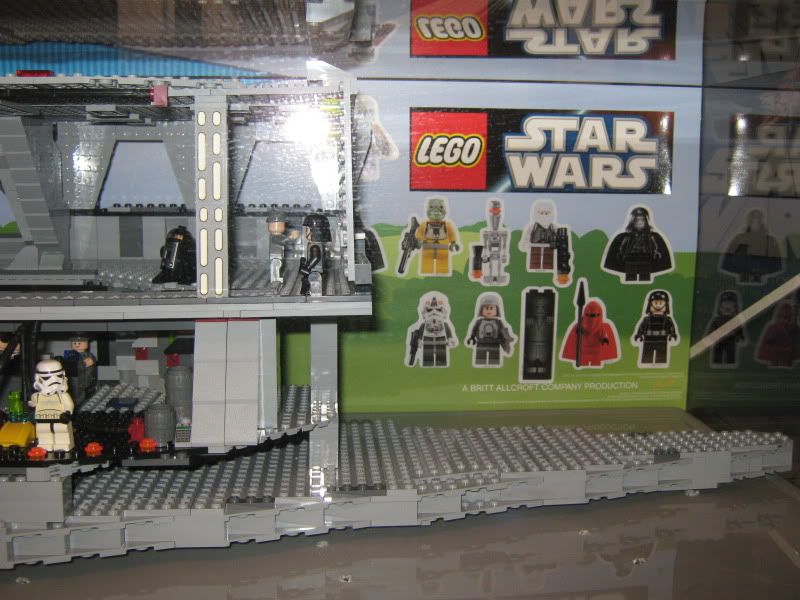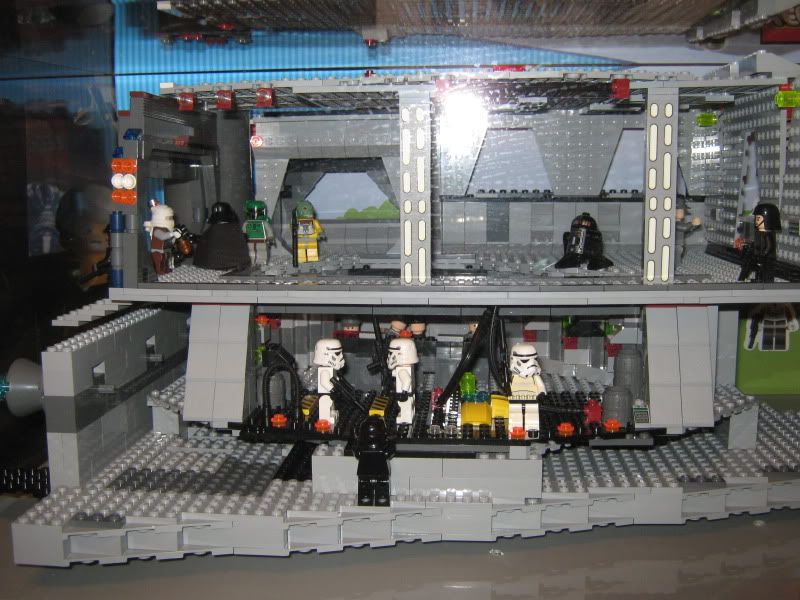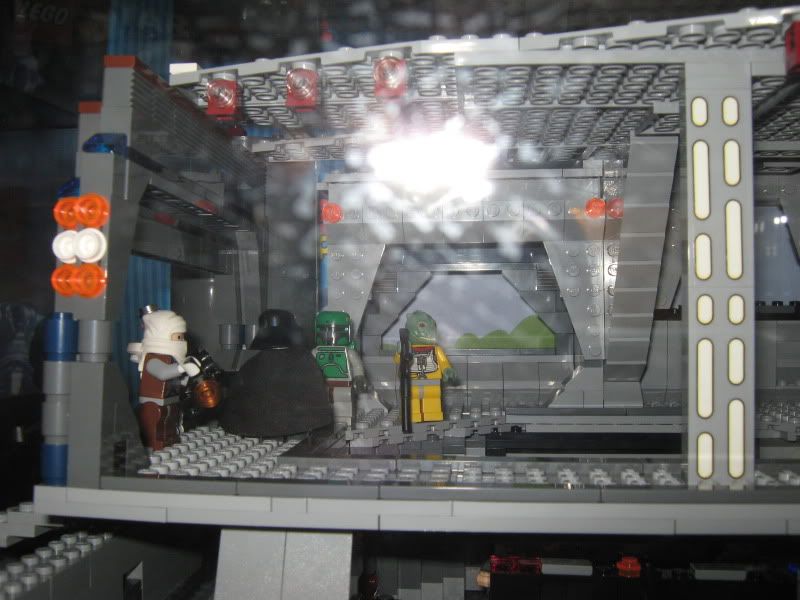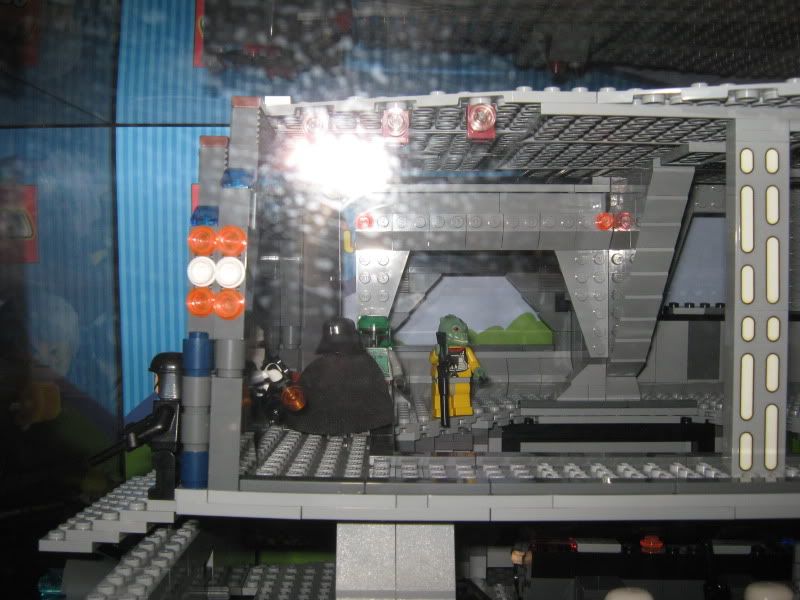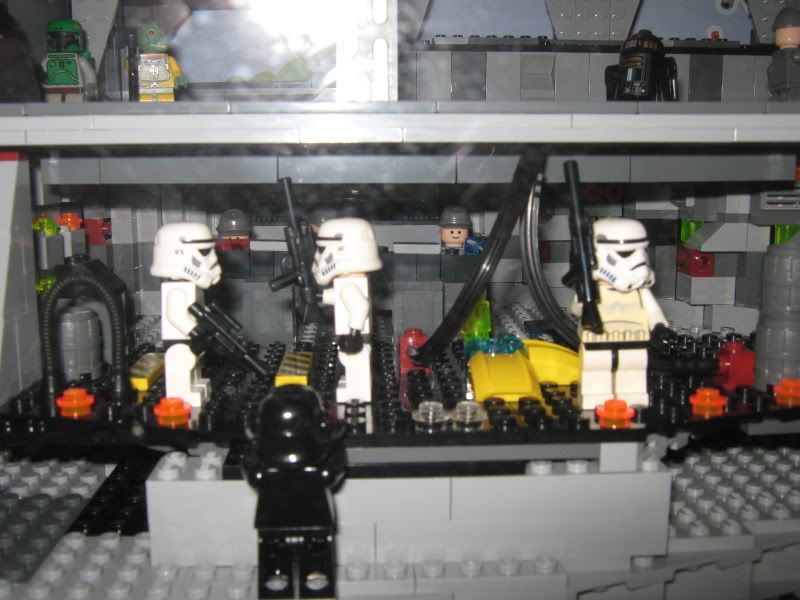 Let me know what you think.
Jim
Edited by KielDaMan, 09 June 2011 - 07:00 AM.
Indexed