During the last two weeks I built this little port here. In fact I finally got around to create a comprehensive setting for some of my favourite sets. As you can clearly see this isn´t really a MOC as the landscape is build around the Medieval Market Village (10193), the town hall from Town Set (10184), the Soldier´s Fort (6242), Kraken Attackin´ (6240), Loot Island (6241), the bridge from Venice Canal Chase (7197) and the Imperial Flagship (10210).
My intention was to create a nice display for these sets with a few little MOCs thrown inbetween.
So here it is, my first big diorama. The rough piece count is about 6000.
When the weather and lightning gets better I´ll take more pictures.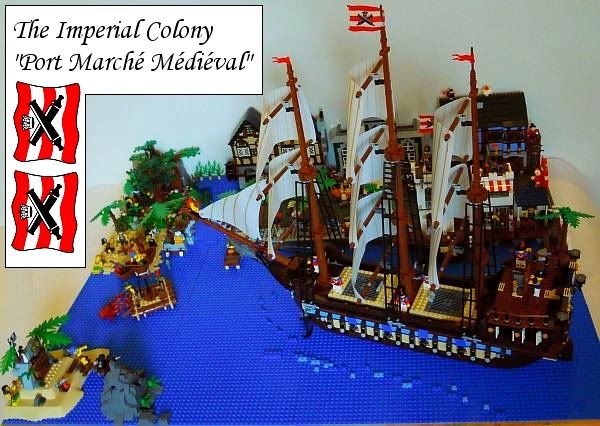 The Port itself with Imperial Flagship.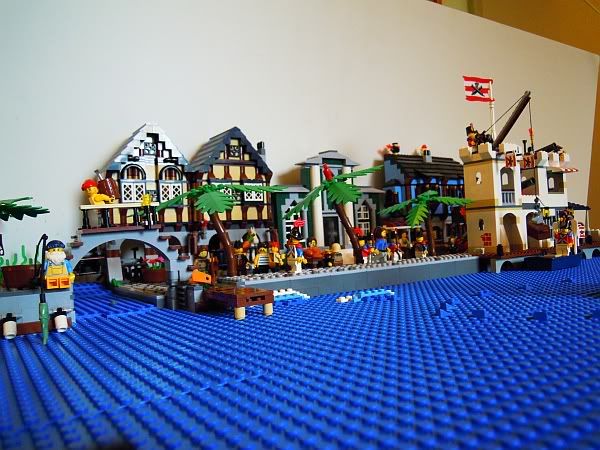 It´s quite a busy little port, although the little fisherman seems to have quite a good time.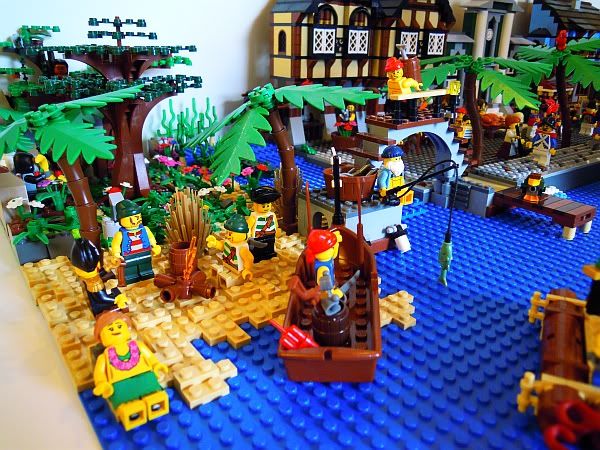 The pirate´s on the left are surely enjoying their life on the beach.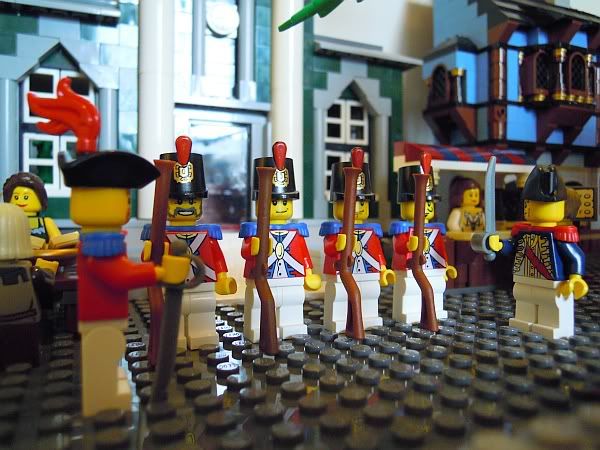 The local troops get ready for the Admiral´s upcoming visit.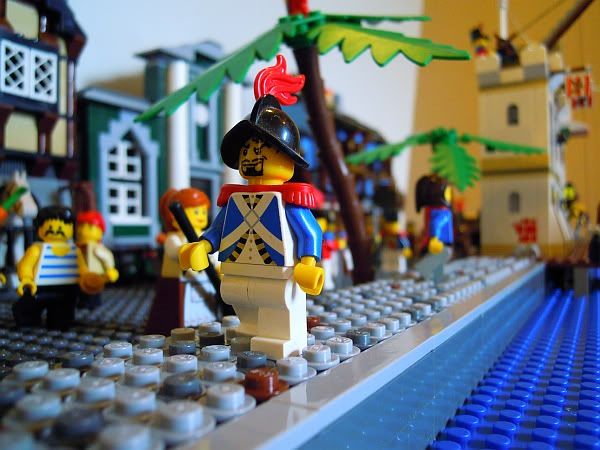 Even this lonesome Bluecoat officer gets ready.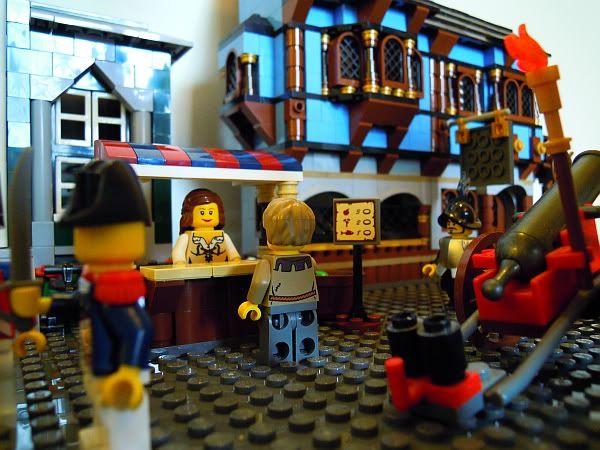 This little port village is full of merchants...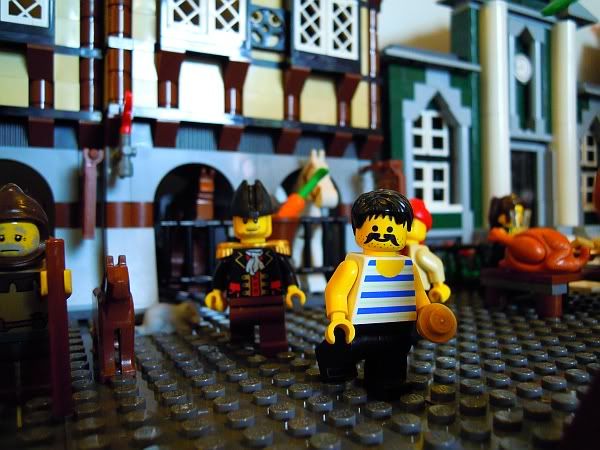 ... and other strange people.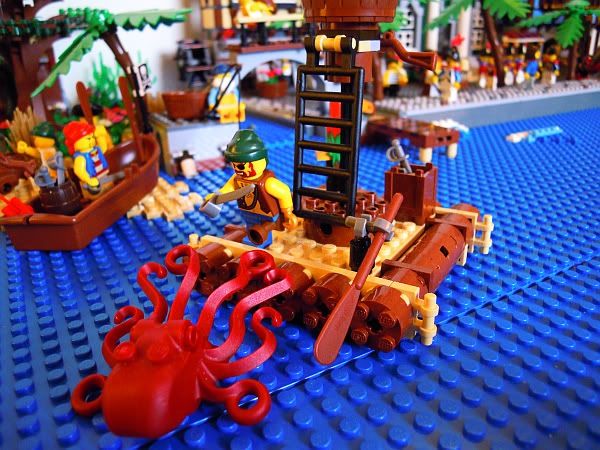 Hopefully he won´t loose another part of his body in this fight.
This friendly guy brings new supplies for the pirate´s party on the beach.
Last preparations in the village, everything has to be clean.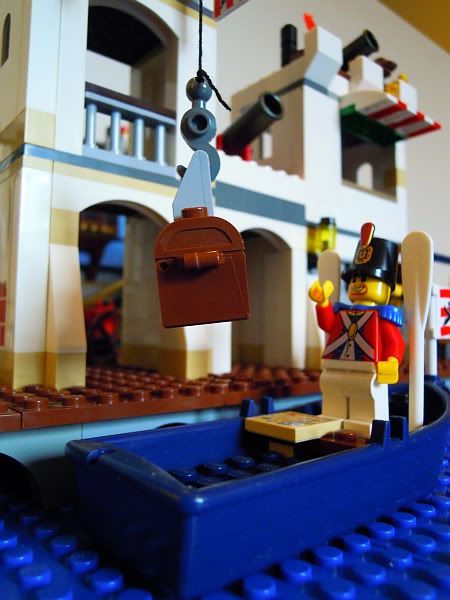 The Admiral´s private stuff is already getting brought to his local rooms.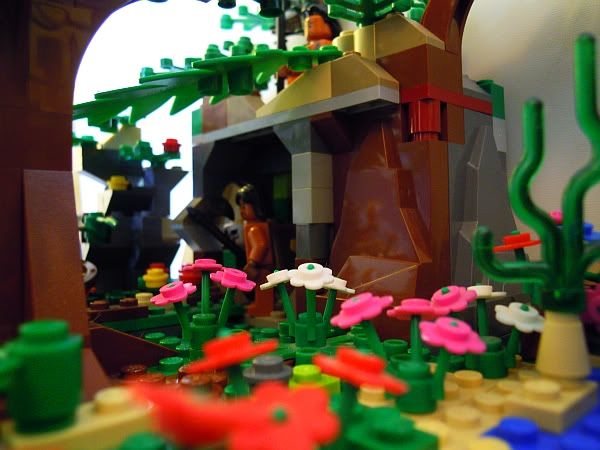 Maybe someday somebody will explore the hidden secrets of the jungle.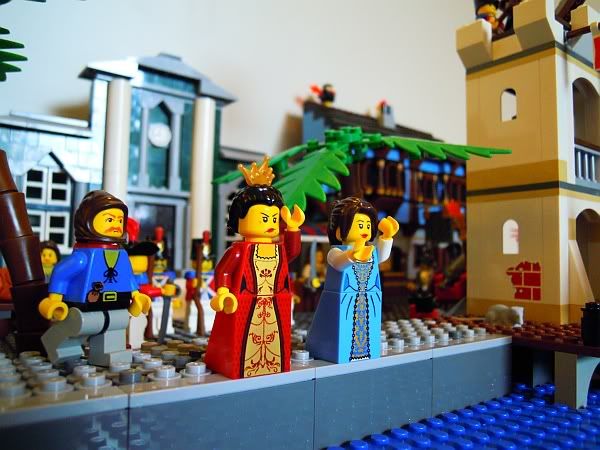 The Admiral´s wife and daughter are so happy to see him again. Well, his wife actually looks a bit angry.
One last look into the great freedom.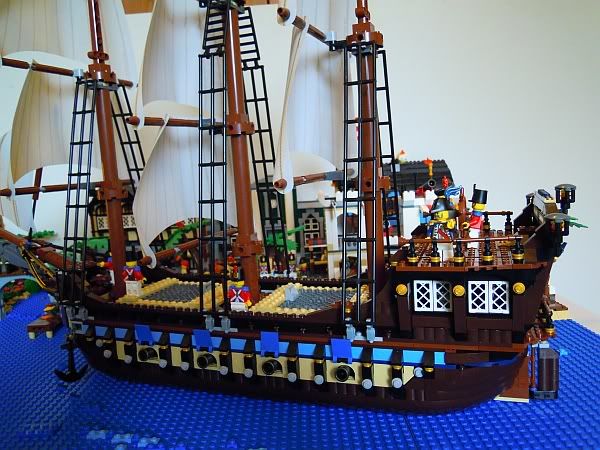 The Imperial Flagship has arrived.
Thank you very much for looking!