On
this Eurobricks post
, one can see a
Power Functions (PF) adapter (made by New

Battery

Guy)
that allows one to connect a PF Receiver directly to a 9V
battery
. His video talks about Lego PF TRAINS, but the same adapter could be very useful for
PF TECHNIC creations
. A picture of it appears below.
"It's an adapter that connects the Lego infrared receiver to a 9v

battery

. It's very handy because it replaces the 50 dollar rechargeable

battery

box from Lego. Instead you can buy this adapter and a 5 dollar rechargeable 9V

battery

."
Philo's
Lego 9V Technic Motor Comparison page
shows that the 9V PF Train Motor has a
no-load current
of 90 mAH. The PF Medium Motor has a no-load current of 60 mAH, and the PF XL Motor has a no-load current of 80 mAH (both less than the PF Train Motor).
The
STALLED CURRENT
for the PF Train Motor is 1.3 Amps (higher than the PF Medium Motor's 850 mA, but less than the PF XL Motor's 1.8 Amps). New
Battery
Guy stated on his
YouTube video
description that a
"250 mAh

battery

Lasted 1 Hr 20 Min at speed 2. Over 30 Mins at full speed.
So, one could conclude that since the PF Train Motor draws more current than the PF Medium motor, that one could run a PF Medium Motor for WELL OVER 30 minutes.
I know that 30 minutes is not a long time, but how many minutes do you actually "play" with your MOC? 5 minutes?
Think of all of the small PF cars one could make if the

battery

were small....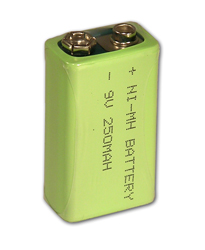 Edited by DLuders, 11 December 2011 - 02:29 PM.