An evil red haze seemed to be cast over the night as the demon creature came to take the night's sacrifice.
It took a quick bite of the burning Felix Fox and extracted his soul.
The burning skeleton that hit the ground seemed to not take notice.
It continued it's sickening dance off into the forest and disappeared. For now, Spring Haven was free from the pure evil entity known to them as Felix Fox.
The villagers continued to scatter and run towards their homes.
Somebody hit Booker Bear with a bucket of water.
"Hey! What the hell?" He cried.
Then, a chain.
"Stop picking on me!"
Pennie Pig saw his distress and stepped forward to protect him. She said she wouldn't stand by while evil took over her village and she meant it.
She passed her magic hoop over Booker Bear...
...and ran off to find safety.
Meanwhile, Cameron Crocodile responded in his typical fashion and fell over, while Benji Bulldog took matters into his own hands.
He felt he knew who was behind the evil in Spring Haven and finding his target, shot a spell of pulverization powder.
Luckily for his target, the shot was somehow deflected. Benji Bulldog, however, was not so lucky.
He looked his killer in the eye and was about to cry out when he was hit with a curse from a black wand.
Benji Bulldog was no more. And it was just as well, since his only customer had also just passed away.
Pennie Pig went "Whee! Whee! Whee!" all the way home...which is probably why her attacker found her so easy to follow.
Knock! Knock! Knock!
"Not by the hair of my chinny-chin-chin!" Replied Pennie Pig.
The dark figure outside Pennie's home began spreading kerosene and took out a torch...
...and set Pennie's home on fire, while it danced.
Pennie Pig burst into flames...
...and her home burned quickly to the ground.
In the morning, Booker Bear popped out of the hoop...
...and the hoop disappeared.
In the village square, Marcellus the Monk had gathered everyone to share the bad news.
"People of Spring Haven," he began, "I love you with all of my heart. Which is why it's so hard to bring you the news I have today. I am doing my best to keep everyone protected, but sometimes evil occurs no matter how vigilant we are. I promise to do my best to guide my flock to the light. However, last night's results are not what we necessarily were hoping for."
"Felix Fox was a member of the
Demon Legion
."
"We also lost our dear Benji Bulldog, who was a loyal member of
The Village
."
"And fire has taken our beloved mayor, Pennie Pig, who was also a loyal member of
The Village
."
"Never fear," said a voice. It was The Baker's wife, "You may have lost a friend, but we still have his magic to help you through the next night."
But, she was hit with a blast of magic and Daxia stood in possession of the oak wand. "I see there's no rest for the wicked," Daxia said, blasphemously quoting the book of Isaiah.
"Hands off that wand, you evil bitch!" The Baker's wife viciously snarled.
"You'll have to come get it!" Daxia giggled.
The two women ran off into the forest, leaving the confuzzled and adorable citizens of Spring Haven scratching their sad little heads.
_____________________________
Day Five has begun. Voting is not allowed in the first 24 hours.
Objective
The Villagers
must find and eliminate all members of
The Demon Legion
.
The Demon Legion
wins when they outnumber the innocent
Villagers
.
Rules
1. Each player will be given a character to play, who will be aligned with either the
Village
or the
Demon Legion
. To win the game, the Village must kill off all the Demon Legion, while the Demon Legion needs to outnumber the Village.
Third-Party (neutral)
characters have their own win conditions as outlined in their roles.
2. Each day you will be able to vote to lynch a player. Voting should be done in the following format;
Vote: Character (Player)
. Similarly, un-voting is to be done in the format;
Un-vote: Character (Player)
. No other format will be accepted. You are only allowed one un-vote a day. A majority vote is required to lynch a player.
3. A game day will last 72 hours. You may not vote in the first 24 hours. After the day has concluded, a night stage will commence, which will last a maximum of 48 hours. Night actions must be sent to the host in the first 24 hours of the night stage.
4. The alignment of lynched players will be revealed at the beginning of the next day, as well as those that died during the night.
5. You may not quote or pretend to quote anything sent to you by the game host via PM. This includes all the details of your character and role, as well as any night action results. Role claims and reporting of night action results are acceptable, but only in your own words. Do not attempt to use the structure of your role PM to your advantage.
6. Do not play the game outside the thread. Similarly, do not post out of character inside the thread. Game tactics and roles may only be discussed in the game thread or via PM with other players. Private discussion is done at your own risk and should be treated as part of the game.
7. If you are dead, you may not post in thread or discuss the game with any of the players. Any information you had becomes void, and may not be passed on. It is very important in this game to not discuss anything with dead players. I will only say this once. Don't screw yourself over by revealing anything to a player who seems to have been removed from the game. Get it?

8. You may not edit your posts. 1st offense: penalty vote, 2nd offense: The untimely death of your character and the end of your game. No chance for resurrection.
9. You must post in every day thread. One day without a post and your character will be comically killed off.
10. If you encounter a problem or have a question, please contact the host via PM.
11. It is recommended that you turn off your profile views for this game.
Players
Becka Bulldog
- Beautician
played by Rick
Booker Bear
- Garbage Man
played by Dragonator
Bruno Bear
- Watch Maker
played by Scouts
Cameron Crocodile
- Carpenter
played by Rufus
Cara Cow
- Doctor
played by badboytje88
Edgar Elephant
- Fisherman
played by WhiteFang
Gabby Goat
- Dairy Operator
played by Ricecracker
Gilbert Goat
- Schoolteacher
played by Fugazi
Helen Hippo
- Cook
played by def
Horace Horse
- Blacksmith
played by iamded
Kaley Cat
- Mill Operator
played by Lord Arjay
Kenda Cat
- Baker
played by I Scream Clone
Marcus Monkey
- Apple Seller
played by Inconspicuous
Mindy Mouse
- Accountant
played by professor flitwick
Portia Poodle
- General Store Operator
played by Cornelius Murdock
Sheldon Sheepdog
- Toy Maker
played by Quarryman
______________________________________
The Deceased
Bristol Bunny
- Seamstress -
Unknown Affiliation
- convicted on Day 2.
played by Bob the Construction Man
Wendell Walrus
- Librarian -
Village
- gave his own life on Night 2.
played by Stash2Sixx
Brigit Bunny
- Florist -
Village
- murdered on Night 2.
played by Sandy
Lauren Lamb
- Gardener -
Demon Legion
- convicted on Day 3.
played by Zepher
Lazlo Lion
- Butcher -
The Village
- died mysteriously on Day 4.
played by TinyPiesRUs
Felix Fox
- Farmer -
Demon Legion
- murdered on Night 3 and convicted on Day 4.
played by Shadows
A tribute to EB Mafia All-Star
Shadows
:
Quote
I was born in a small village just north of London in 1817. I spent most of my childhood in quiet contemplation, pondering the wonders of life and hats. In 1836 I traveled to the Carpathian Mountains in search of a particularly rare specimen but only came back with a neck wound and an unending thirst for
blood
knowledge. It was during this time that I developed an interest in mafia, except we called it potato racing. It's hard to explain.
What? Oh, recently? Let's see...
Mystery Castle: This was a serious disaster of a game, I'll never play in another one from this host again. Pure crap.

The Baritones: A delightful time. I was the clear hero of the game, a former KGB agent turned chef by the name of Ivan. I pretty much had to do all the work here and killed the scum by myself, or with very minor cooperation from the noobs I was playing with. It was a lot of work, but someone had to do it.
Witch Hunt Mafia: Greatest game ever. We killed a witch, buried him in an ugly grave, then figured out that the Inquisitor was crazy and won. How much better could it get?
The Baritones 2: Here we are again, but this time I had been brainwashed into being scum and only recovered when the FBI came and helped me realise that I was actually a chef named Ivan. Again. Eventually the host freaked out at the ineptitude of the scum and practically revealed me while giving an alibi to one of the players in a last ditch effort to bring balance to the
force
game. I had them killed instead and received many happy private messages from the grateful host. Everyone died. But me. Good times.

Noir Mafia: Candlelit dinners with the chief of police in the Aventine. Blood flowing in the streets daily. It was enchanting.
Mystical Castle: See "Mystery Castle"

Infection: Ugh. Just ugh. A lot of ranting between Hinck, Stash and I, resulting in innocent deaths and wiener attacks. It wasn't pretty.
Prohibition Mafia: I was a 13yr old mob boss who ended up with the girl after we steamrolled the town, killing everyone with no losses. That's pretty much my definition of a good game.
Imperial Soldier's Mafia: I was a secret agent, working directly for the General (and host) and then he lost his mind and revealed my alignment and the enemy invaded and my tent fireplace burned everything down and we won. That about covers it.

Dystopia Mafia: Oh look, a flying car.

Hogwarts Mafia: Lots of night actions, lots of killing, a pesky ghost who fortunately trusted me, a neutral trying to cause trouble, but in the end, it all worked out and the forces of good were triumphant. Well, if by good you mean scum.

Eurodina: Let's see... I'm neutral, have no night action, and need to kill 8 people including one who is hidden and one who has a bulletproof vest. I'm shocked that this ended poorly.

Dr. Bloodbrick's Asylum: I'm insane. I'm telling you, I am! No, don't kill me! Crap. I really was insane, completely loyal, and they did me wrong. So sad.
Werewolf Mafia: Hinckley sucks. He revealed my role, got me killed, and when I was lucky enough to be revived, didn't protect me like he promised, getting me killed again. Did I mention that he sucks? Did I? And now he's hosting this. Crap. Love you, Hinck!

Aside from that, I haven't played much and anything you've heard is a lie. Damn metagamers.

Benji Bulldog
- Hat Maker -
The Village
- murdered on Night 4.
played by Walter Kovacs
A tribute to EB Mafia All-Star
Walter Kovacs
:
Quote
Eurodina
I played the appropriately named Walter Kovacs. I started out the game as a loyal townie with a wonderful, if somewhat limited, Night Action of being able to see other people's night actions. On Night 3, I was converted into the dastardly Noodles clan, and proceeded to fool the rest of the townsfolk for the next week and a half, but in the end I couldn't overcome a teammates treachery, and was voted out on Day 12.
Interesting note: my instincts were dead on at the outset, investigating two mob bosses on successive nights (Nights 3 & 4).
Bloodbricks Asylum
Played the brilliant, yet completely fucked up, Professor Diem. Again, I had a Night Action, this time as an Insane Role-Blocker. Over six nights I managed to block 3 scum, but in the end I mistrusted those who I should have trusted, and trusted the scum instead. So I was lynched on Day 7, the final game day. What a horrid mess that game was for the town.

Werewolf
Played the somewhat reclusive yet very friendly Walter Knox. Yet Again, I was part of the Town with a Night Action, this time an Angel with Protective powers. The scum tried to recruit me on the first night, and when I proved to be un-recruitable, tried to have me killed the next two nights. They succeeded on Night 3.

And that's my history. I'm sure the next few months will add more sordid tales to this list, including a hosting credit.

Pennie Pig
- Spring Haven Mayor -
The Village
- murdered on Night 4.
played by Eskallon
A tribute to EB Mafia All-Star
Eskallon
:
Quote
After I joined Eurobricks I was soon drawn to mafia games after following your Baritones 2 and realised how fun these games could be. So I was first decided to sign up for a game after playing through Zepher's mystery games and I had fun and decided to try out mafia, I soon decided to sign up for Infection Mafia hosted by Quarryman:
I played the role of Hydroponics engineer Engofi Cheipo and was
not infected
, I had no night action which was expected due to being my first Mafia game. I played decently and survived until day 5/6. Considering this was my first Mafia game, I think I did pretty good. Next up with my line of Mafia games was Prohibition:

In my second game I played Mary Jackson a
townie
, I didn't do so well in this game though dyeing on day 3/8 by the hand of the scummy killer. I was a spy at night which was interesting and for the time I survived I really enjoyed it. Next up was Dystopia Mafia:
This time I played a woman called Ellen Allison, again a
sane
. From night 3 onwards I was given the role of a sane role-blocker much like my most recent action.

I had great fun and died in the conclusion for reasons unknown,(there was a problem with the game mechanics at the end so it was ended and everyone died). So I really think I played well this time and had good fun with he people in the game. Next up was Hogwarts Mafia: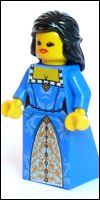 Here is my next character, Sicilia Bathory an
innocent
, Hogwarts was my favourite game because of the amazing sets and great input from the host (Sandy). I had a total of 5 night actions and one item. I could only use one each night though. The item I started off with was a bezoar and it cured poison. My night actions were Poison(takes 3 nights to kill), Amortentia (Love Potion), Veritaserum (Truth Potion), Felix Felicis (Luck Potion) or Polyjuice (Transformation Potion). Well, I think anyone would be happy with the choice of so many actions to choose from each night(bear in mind in takes one night to brew each one too) but yes I was very glad and unfortunately died in the conclusion. In this game I also had great fun with my associate Arjay whom I was allied with and together we had good fun and managed to gather a good idea about who was who. Next up for me was Eurodina:
Here is my Eurodina character, Erwin Long a retired assassin and at the time bar-worker. I played the position of
neutral
and it was Quarryman's job to kill me and Iamded off so once Stupid Stash told everyone we were the retired assassins I was killed on night 7. I had no night action and I wasn't really happy with how I played due to the fact that I and my associate Iamded were just left to wait to be killed making it a rather unbalanced game for us. Next up was my most recent game, Werewolf Mafia:
Here was my most recent character and one I am sure you are familiar with, Ebenezer Hewitt-
Village
- Fear Monger/Blocker. I won't say much about this but I don't feel like I played too great and wish that my early descion could have been reversed.

Well, thats it, I unfortunately have never had the great achievement of winning a game but I have come close numerous times. Nevertheless despite this in all games I have had good fun and have enjoyed each and every one in their own ways. All I am left to say is that I am
addicted
to Mafia games.