I was browsing around Barnes & Noble's website (they're a book store in the USA), and stumbled across this book called "Brickbeard's Treasure":
http://search.barnes...RI=lego pirates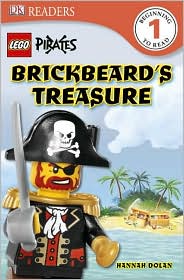 Quote
Overview - Lego Pirates
Product Details
Pub. Date: February 2011
Publisher: DK Publishing, Inc.
Format: Hardcover , 48pp
Sales Rank: 415,820
Age Range: 6 to 8
Series: DK READERS Series
ISBN-13: 9780756677077
ISBN: 0756677076

It says February 2011, so it must be new! I know there's that other thread trying to catalogue all known Pirates theme characters, so I thought this would be of interest.