Hello everyone,
I have been thinking about LEGO's choice of lightsaber colours. Red is perfect but blue and 'green' bother me.
If we look at the lightsabers from the movies, blue usually appears to be a darker blue instead of a lighter blue:
This is clearly seen in the Mustafar duel:
While games like TFU(II) have shown that different shades of blue are possible, the darker one appears to be the most common.
LEGO uses trans light blue for the blue lightsabers, so could a regular trans blue 4L bar also be considered to be used in sets?
Although I can accept the choice of blue, I've been bothered about the 'green' ones ever since I saw them.
Yes, neon effect makes them look like they 'glow' but it's a simple fact that this colour isn't green.
This colour is callled trans neon green but it has more in common with yellow than green. (and besides the lightsaber issue, it's a really ugly colour.

)
If we look at every single green lightsaber shot, they look... green. Therefore I'd like to see LEGO make a trans green 4L bar in order to replace the trans neon version.
examples: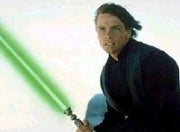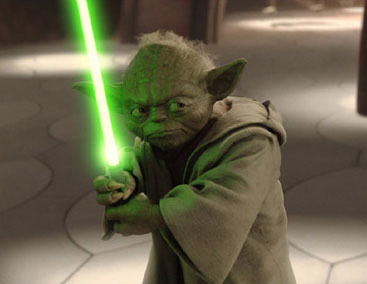 comparison (notice the yellowness of the lightsaber):
On an interesting note though, LEGO did use a correct colour for the green lightsabers in the LEGO Star Wars games...
Finally, I'd like to add that with all the new molds being created, I'd like to see a double length lightsaber handle like the kind Darth Maul or Savage Oppress use.
You can't really replicate the look of the special handle with only one blade by using the regular handle.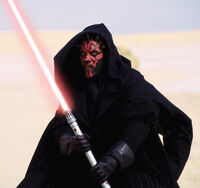 Comments, suggestions? I've added a poll aswell.
TT
Edited by KielDaMan, 16 January 2011 - 04:21 PM.
Indexed