176A
here it is finished.....for now.
Info:
Name: HMS HELL HOUND
Ship Type: Brig of war
Commander:Captain Blocksworth
Home port: New Brickston
Cannons: 7 broadside + 2 on bow(chasers)
Alignment: Blue-Coat
Crew: 5 sailors 5 marines 3 soldiers
Length: 85 studs (tip to tip)
Hight : 65 studs
Width : 16 studs (widest deck surface)
fun fact: over 270 brown tiles were used in the build, total brick count unknown almost 2000 at a guess.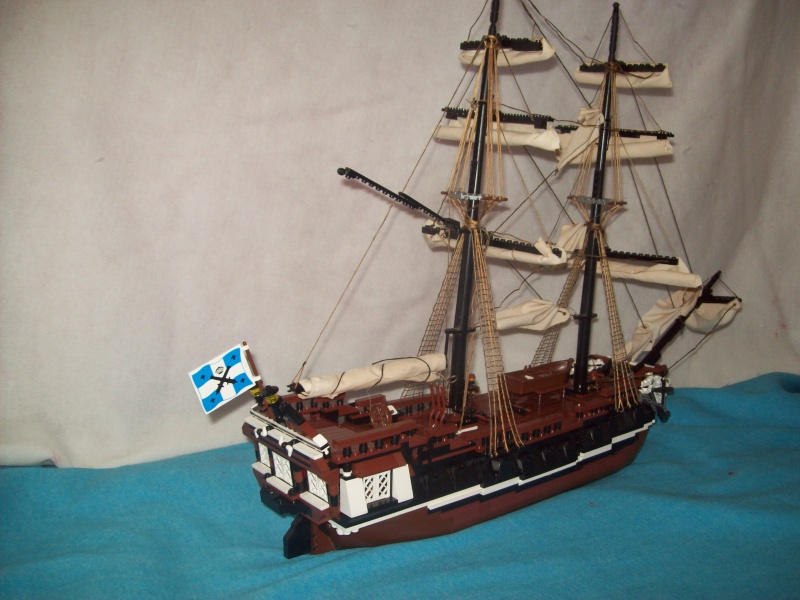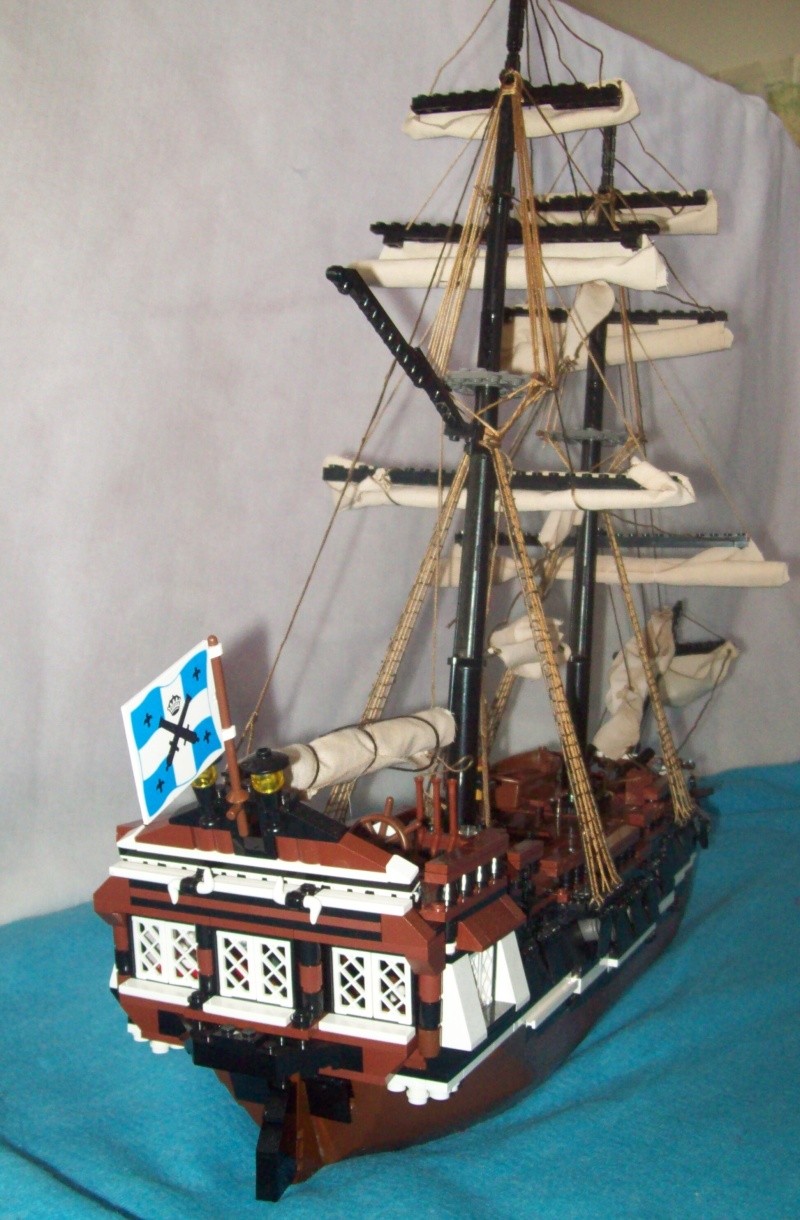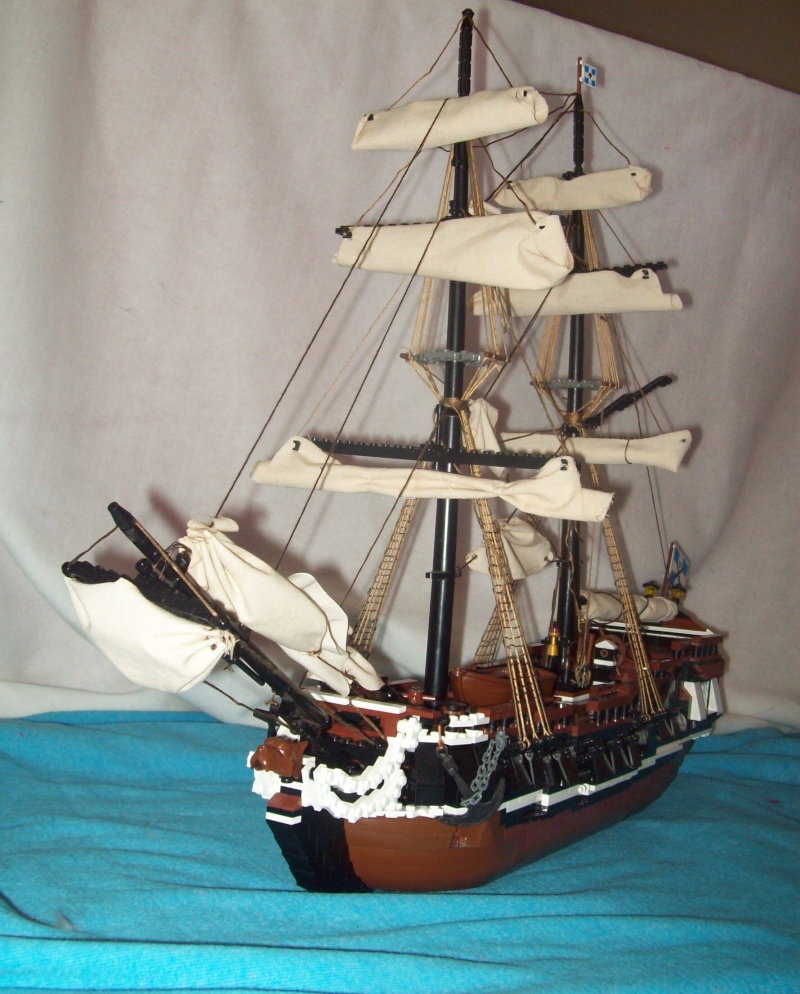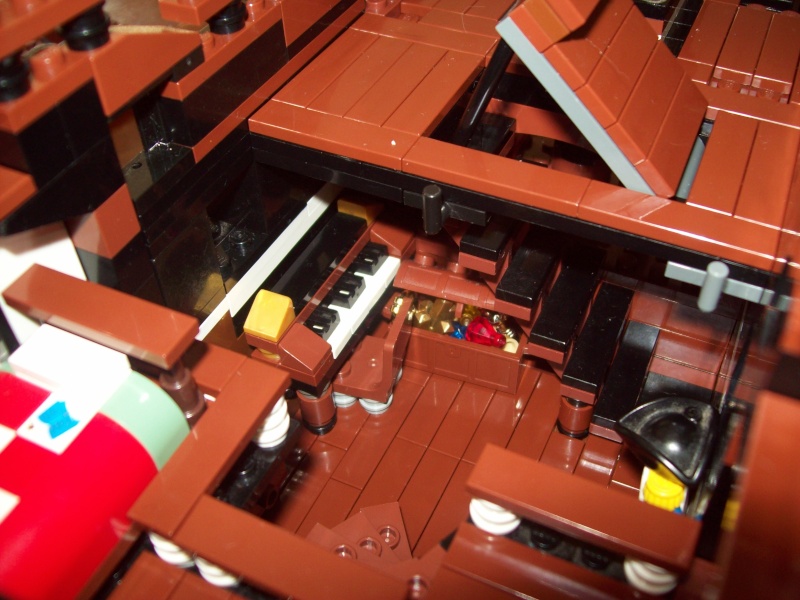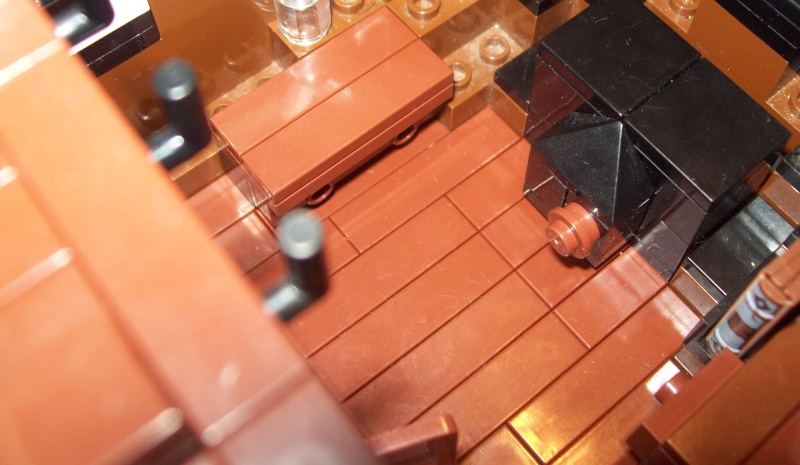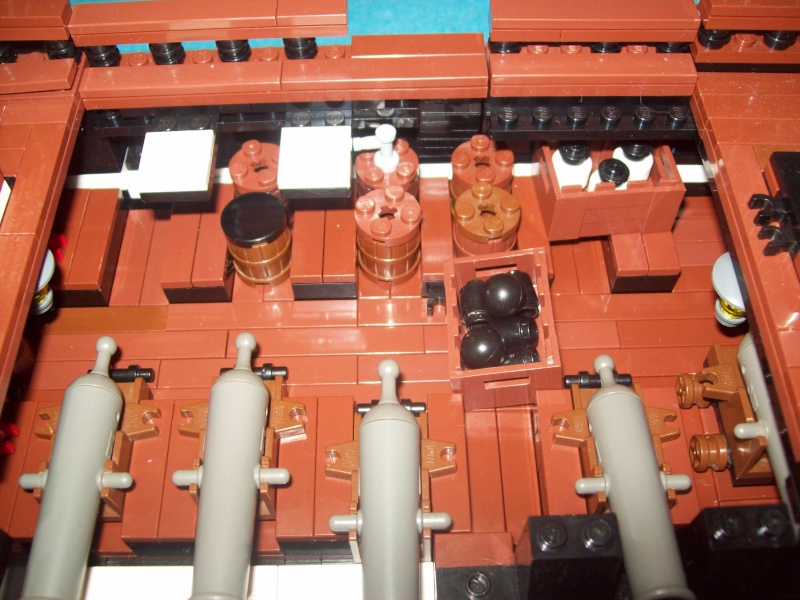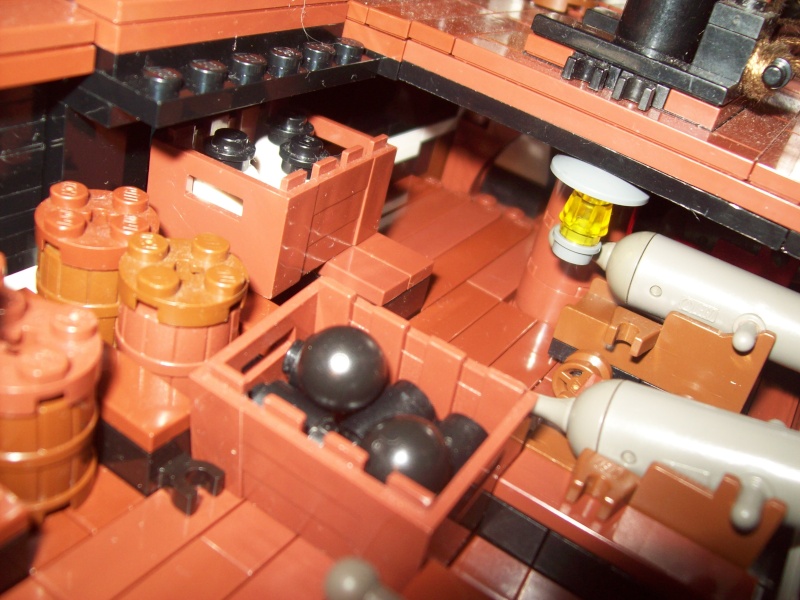 Special thanks to Admiral Croissant and Captain Zuloo for constant feedback and on going support though out the build and to all those who have served as inspiration, Captain Green Hair among others. so happy with it I just bought a 7 mid section hull for my next ship.