Hello there!
I'm new to these boards and would like to show off a few of the MOCs I recently cobbled together in LDD Universe Mode. As it stands I cannot upload photographs of any actual bricks because I no longer own any and cannot presently afford to buy new sets to 'restart' my old collection. I sincerely hope that an all-LDD MOC collection won't offend anyone's sensibilities.
These MOCs are part of a theme of mine, called Project GSV. They are mostly humanoid bipedal robots with a distinctly Eastern feel to them.
First up is my GVX-06 Tornado (
LXF File
). This particular unit is capable of transforming into a compact Aerofighter Mode. Pictured here are both of its modes.
Next up is the GVX-07 Nightmare (
LXF File
), which features a strange set of retractable grappling claws as greaves on its double-jointed legs. That feature took a very long time to successfully implement.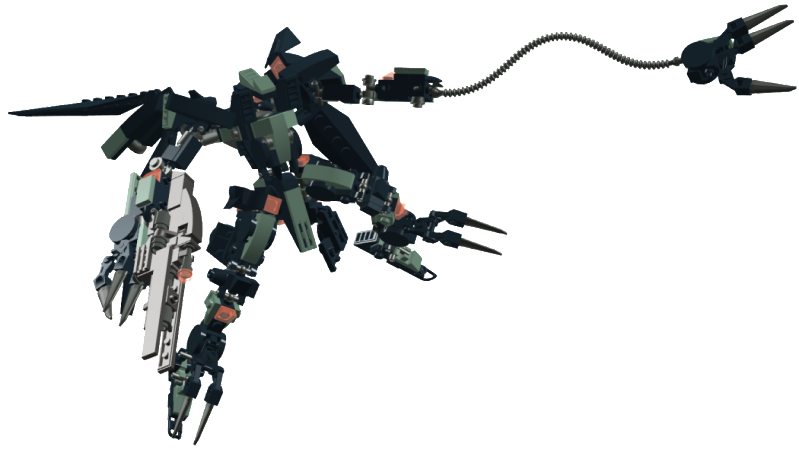 After that is the GVX-05 Threshold (
LXF File
). I wanted to build something with a tons of grenades just for the fun of it, and this it what got turned out.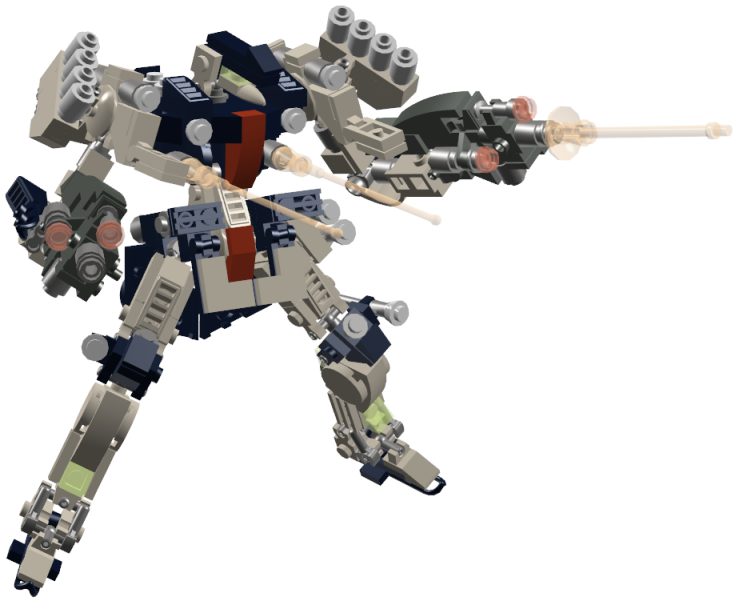 Finally, my GVX-04 Leviathan (
LXF File
). An aquatic unit with an experimental color scheme, I tossed a pair of torpedo launchers on the shoulder just to offset the angles of the body pointing down.
I had a larger theme going that was comprised of over 150 LDD models, but it felt as if I was upgrading the same set of five robots over and over again, locking myself into a closed design cycle. I decided to archive them and scrap the series in order to free myself up to build more unique one-off designs. The kits posted here are the result of that desire to build whatever I wanted, free from self-imposed restraint.