Picked this up from Toys R Us Vancouver today. They were still in the shipping box and not shelved yet so quickly grabbed one! Came with a $10 off gift card on next $50+ purchase as well! (I'm planning on using this on the new police headquarters

)
Name: Police Minifigure Collection
Set Number: 7279
Pieces: 57
Price: US $9.99/$12.99CAD
Ages: 5-12
Minifigs: 4
Theme: City 2011
Year of Release: 2011
The Review
Box Front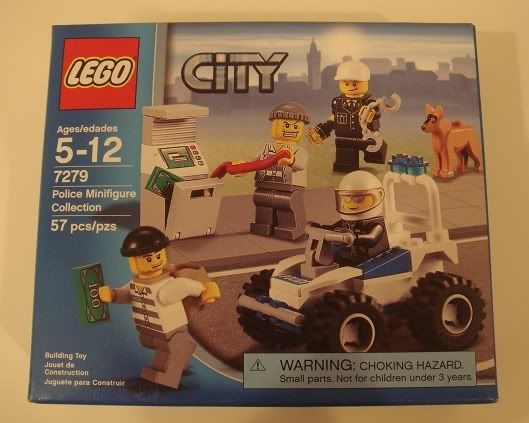 Box Back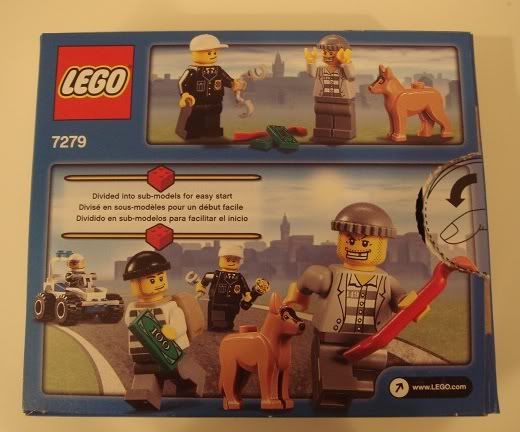 The Pieces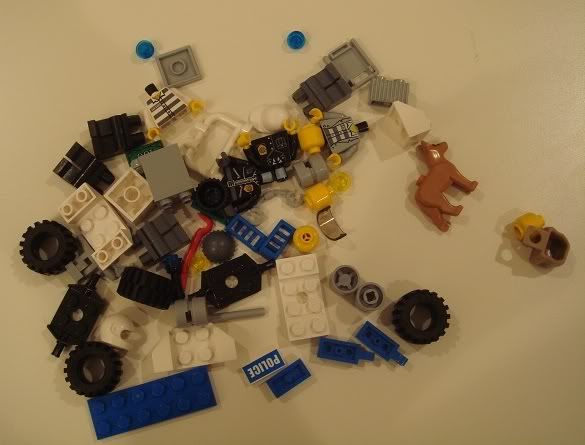 New Parts/Interesting Pieces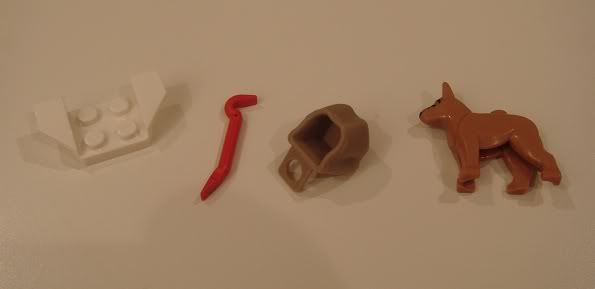 I was debating on this vs the Police Dog Assignment set but the crowbar and the bag swayed me away. Plus, you get the new dog anyways!
Instruction Manual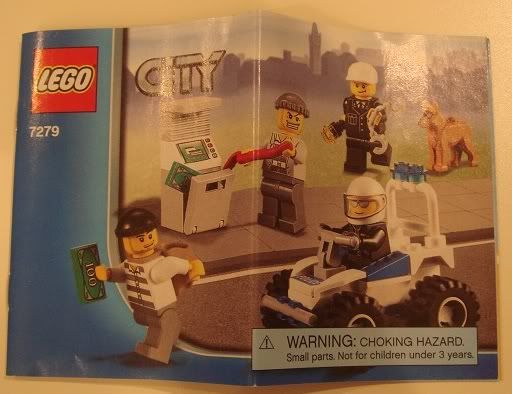 Pretty standard. However, the manual came with a short comic with the police dog at work. Great addition to the playability.


*Note: The comic builder website didn't work for me sadly. It directed me to the standard Lego broken link page.
The instructions also shows some of the new 2011 space sets!
The Minifigs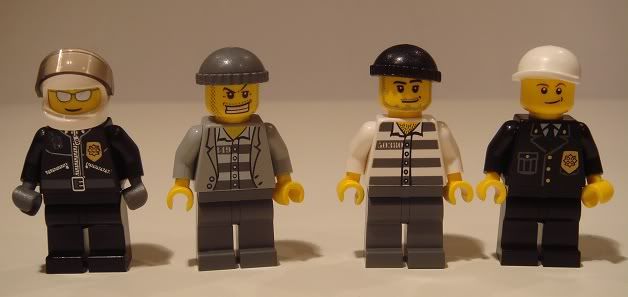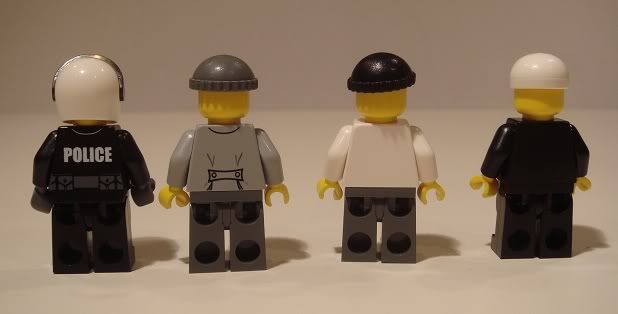 Pretty standard police figures. The second thief seems to be a new torso print.
Dog Comparison
This has already been done but I can't help take a picture of the new dog anyways. It definitely made this set worth it. The police dog meets the fire dog from Fire Brigade.
The ATV and ATM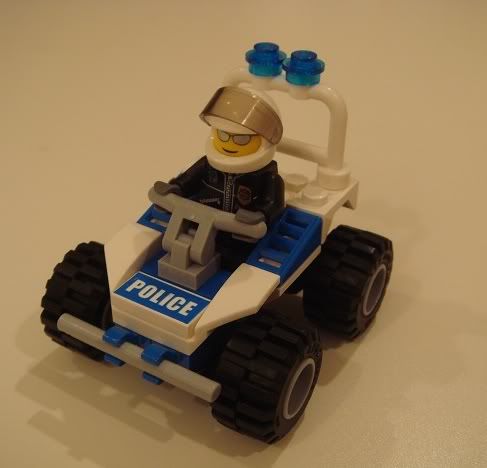 The ATV is a nice design. Simple yet effective.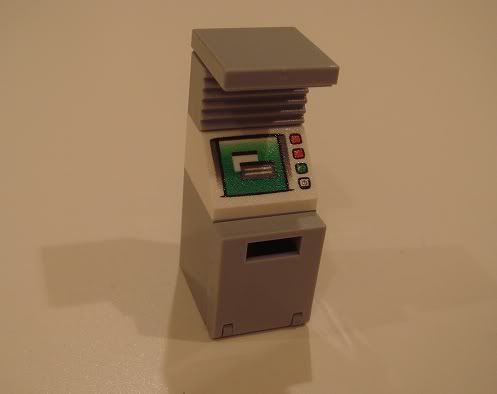 The ATM could use an improvement in my opinion. Its too simple and doesn't really pass off as an ATM; maybe a new ATM screen would help.
The Complete Set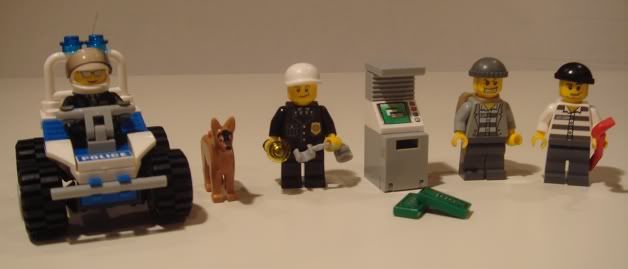 Extra Parts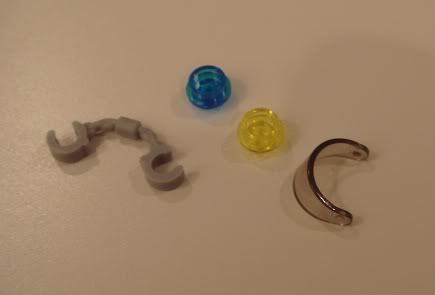 Robbery in Progress
Its the holiday season! These thieves are definitely taking advantage of the holiday spirit and picked their target accordingly. However, the police dog is tight on their tail!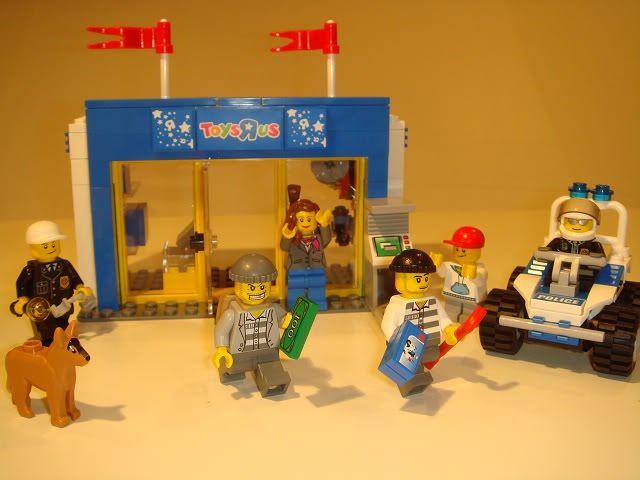 Ratings
Minifigures:
9/10 - Even though most of the figures are from the 2008 series, its still a great collection. The dog definitely boost up the points here.
Pieces:
8/10 - Comes with tons of new police parts. However, the rest of the pieces were pretty standard.
Design:
8/10 - The ATV design is great! The ATM could use some work though.
Playability:
10/10 - Very playable! The extra comic is a great imagination booster! 2 police officers, 2 thieves, a police dog, and an ATM. What more do you need?
Price:
8/10 - Very good price for 4 minifigs and the new police dog.
Overall:
8.5/10
This is my first review so I hope you all enjoyed it. Definitely a worthwhile set for all the new police parts! (dog, backpack, crowbar.) Must get for those hoping to boost their minifig collection!