HMHV Snake Redux
Last week I was showing my modest fleet of digital and real ships to a friend who recently acquired a mass of assorted bricks and seems to be taking an interest. After comparing my simplistic physical models to my digital designs he all but challenged me to a build off. As a result I decided to tear down my old "Snake" and rebuild her more in the fashion of my digital designs. As I've been saying for some time, my supply of bricks in limited and it was quite a task scrounging up what I could and making a lot of the wrong parts work. Though there are some obvious errors and imperfections, I'm quite pleased with the project so far. I've only been at about 12 hrs so far, counting parts hunting time. I am happy to say that my hull building technique holds up in live bricks with the addition of only a few pieces, such as the pillars below deck, which I usually omit for the sake of space in the digital environment, where gravity doesn't matter. She is far from finished and there are many more parts to hunt down.
Seen here is the original, "Snake" a tiny 6-gun privateer, which was never quite finished, lacking a mizzen topmast.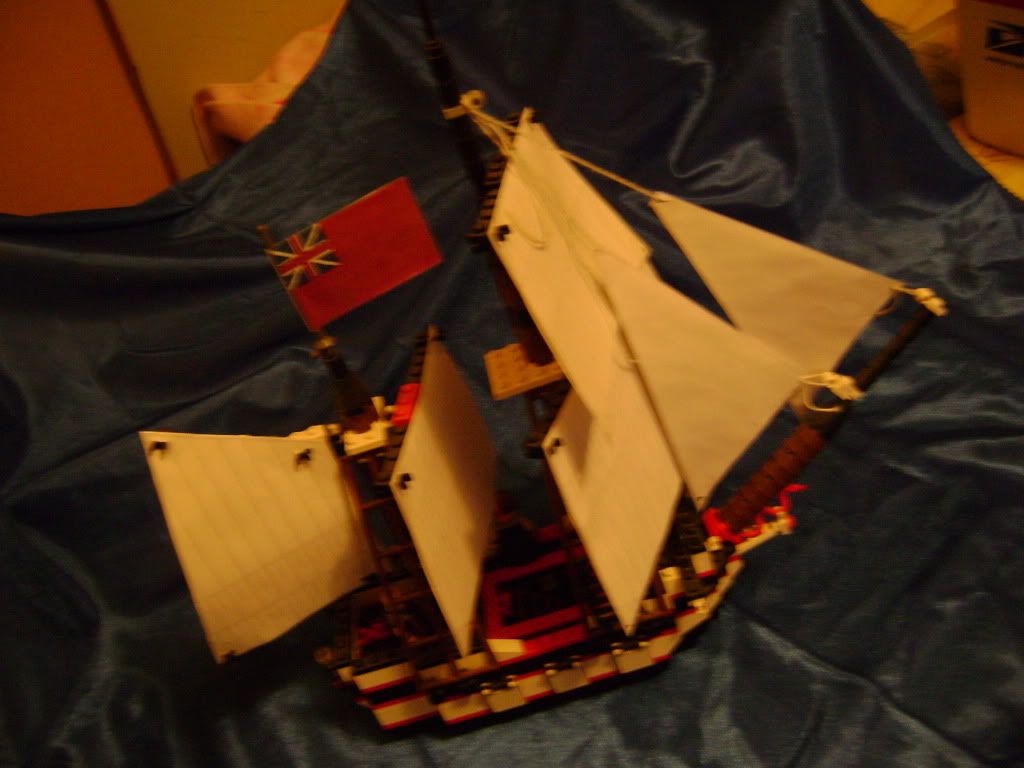 http://i199.photobuc...pg?t=1290632769
Pictured here is the incomplete new HMHV Snake, now a much larger and closer to accurate 16-gun snow brig, again serving as a privateer.
http://i199.photobuc...pg?t=1290632842
The design of the new snake is not unlike Cochran's HMS Speedy, the real world inspiration for Jack Aubrey's first command HMS Sophie. HMHV is the British abbreviation at that time for a privateer in the employment of the royal navy (His Majesty's Hired Vessel)Apologies for the low quality images, better pictures will be taken as the project progresses.