Last summer I went to Danmark with my girl on holiday, and of course I visited Legoland. After seeing all those miniland scaled towns I couldn't resist myself to get my old lego's back from the attic and to build a figure.
I had a great time making it, it was a good Legoland-after party!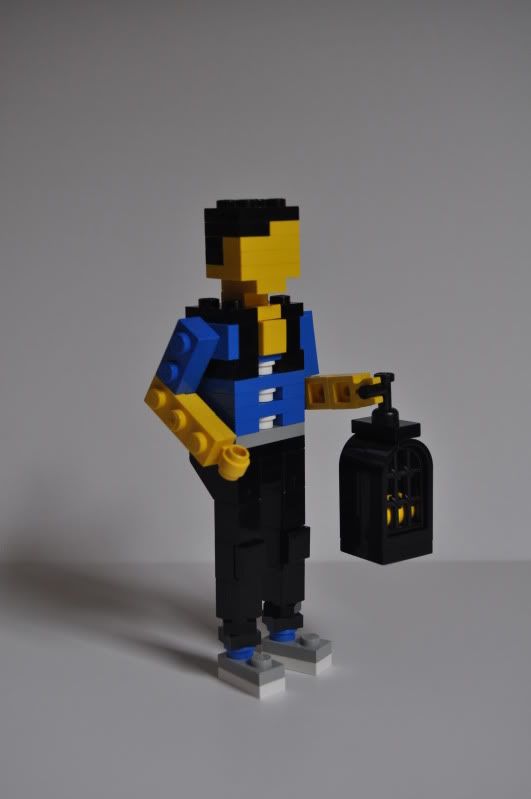 Here is my (not so) little guy with an caged songbird.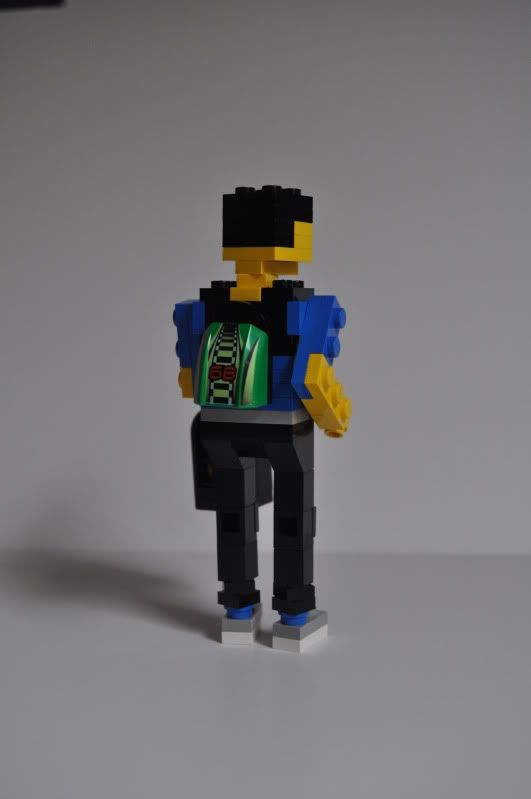 And the back of it. The backpack explains the black lego's on the front ;)
Maybe I will make more miniland scaled figures in the future, dispite I don't have that much brown pieces to make hair (90% of my Lego's are from the 90's). The only tan pieces I own are a big load of 2x4 bricks, so I have to make the skin yellow. With yellow skin, you can't see yellow hair either.. So I'm quite limited on variation.
Edited by Rufus, 16 June 2011 - 01:25 PM.
Indexed