That night not everybody followed Jolie Jadis' advice to protect themselves, but took foolish risks that ended up causing them their lives.
Professor Neville Longbottom bravely entered the warehouse where his faux-lover Desiree Jackson had received the lethal kiss of a Dementor the night before. He hoped to find the ghast there tonight as well.
Sure enough, the Dementor soon jumped out of a large barrel. Neville's heart skipped a beat, but he quickly recovered. See, this wasn't his first time battling Dementors.
"Expecto Patronum!" he cast, and a bright white rabbit bounced out of his wand, banishing the Dementor for good.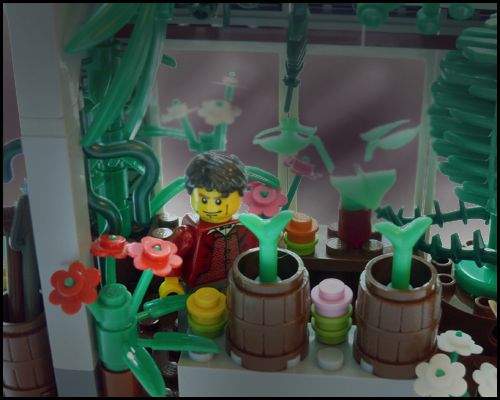 But when the professor of Herbology returned to the greenhouses, he felt something was off. A sinister sensation tickled his spine.
"Avada Kedavra!" a shout came behind him, and so the dear friend of the Aurors Potter and Weasley and the Minister of Magic, lost his life.
The dark figure searched the greenhouse, but only found two squealing Mandrakes.

"Huh, if Neville had used one of these two buggers to protect him tonight, I would be dead in his stead. Lucky me he didn't."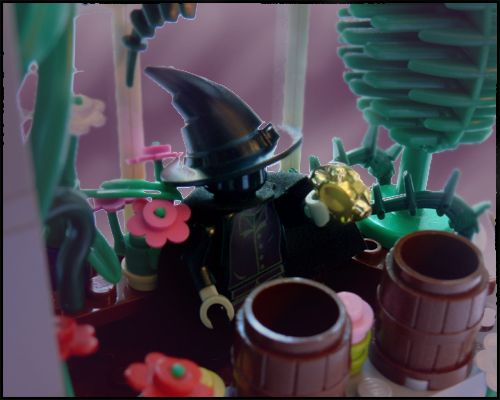 Then the dark figure took out the Time-turner it had looted from the body of Professor Uxley, and used it to go back half an hour in time. It was crucial that the killing took place at midnight for the ancient revival magic to work - otherwise the Death's Hallowed would have killed everyone by now.

Much to the Death's Hallowed annoyance, Professor Uxley had tampered with the Time-turner that it could be used only once per every 12 hours. Thus the dark figure could collect one more soul that night.
The dark figure made it's way to the corridors, and crept behind the unaware Prion the Centaur. Prion was proud to be the first centaur student in Hogwarts, but unfortunately he wasn't accustomed to the capricious nature of humans, so he was quite gullible. That's why he chose to protect someone else instead of himself.
And that night he would've needed every protection possible. With a loud neigh the proud centaur fell down
.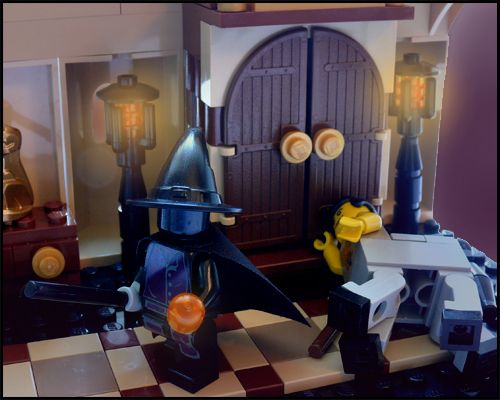 Of course, the dark figure couldn't resist looting the horse-boy's corpse.

"Bah, he only had a Bezoar. Worthless pony..."
Before the morning rose, Xander Lovegood was found unconscious from the Great Hall with a gold chalice lying on the ground next to him. He had been the victim of another poisoning...
Eventually the others gathered to the Great Hall as well. Xander regained consciousness, but couldn't recall anything about why he had drank from the chalice. However, his condition worsened by the minute.

Headmistress McGonagall told the remaining residents of Hogwarts about the deaths of Professor Longbottom and Prion, but everybody were so accustomed to hearing the bad news every morning that they weren't in much of a shock.
Finally the Aurors entered the hall after investigating the deaths. They also brought news from the New Azkaban.

"It appears both Neville Longbottom and Prion were

innocent

, not that I had much doubt of that", Auror Potter explained gloomily. "However, you managed to sniff out another

Death's Hallowed

yesterday. Unfortunately, Crudo Alakhazam committed suicide before we could interrogate him further. We don't know how he managed to harm himself, but we suspect that he had a helper inside New Azkaban."

These news gave the crowd new confidence. They had succeeded in convicting a guilty person three days in a row, so surely they would find out the remaining ones as well. But with the Time-turner in the enemy's hands, would they run out of time?
Rules:
1. There are two opposing sides in this game, the Death's Hallowed and the Innocent. The Death's Hallowed win when they outnumber the others. The Innocent win when they've vanquished all of the Death's Hallowed.
2. Each day, the players will vote out one amongst them with a majority decision. To vote or to draw back your vote, you must use the following sentence in your post: vote: character/player or unvote: character/player. If you want to change your vote, you must first unvote before the second vote is calculated.
3. During days, there is a 24 hour period before anyone can vote. Once the majority decision is reached, you cannot unvote the player in question anymore.
4. Every player will get a short list of items, spells and skills at their disposal. These can be used only at nights.
5. Each night, the players can use one of their items, spells, OR skills by sending the host a PM about it. Some items and skills have an automatic effect, which will be handled by the host. Items can be handed over to another player, but that will cost the giver the night's action.
6. To give someone else your item, send the host a PM stating the item you wish to give, the name of the player you wish to give it to, and whether you want to remain anonymous or not. Items cannot be exchanged without the host acting as an intermediary.
7. The night abilities have a pre-specified order of effect. If you don't send your night ability by the time limit I've given each day, you will miss your chance to use it.
8. The Day-topics are meant for active players only, so do not post in them if you are already out of the game. The Discussion-topic is open to everybody.
9. Do not edit your posts, because it is considered unfair to other players.
10. Do not directly quote anything I've sent to you via PM. Use your own words, please.
11. All out-of-character discussion must be kept in the Discussion-topic. Likewise, all talk about game tactics and roles must be kept in the Day-topics and PMs.
12. Since this game deviates quite a lot from other Mafia-games, please ask any questions or doubts you might have directly from me, and you will be answered.
Players:
Hogwarts Faculty:

Brigelda Hearth
, nurse (
WhiteFang
)

Eloquence Malleus
, teacher of Transfigurations (
Shadows
)

Sicilia Bathory
, teacher of Potions and Head of Ravenclaw House (
Eskallon
)
Hogwarts Students:
Jolie Jadis
, Slytherin (
Lord Arjay
)

Loki Malfoy
, Slytherin (
ILikePi
)

Rocky Broomwell
, Gryffindor (
hewkii9
)
Valerie MacArthur
, Ravenclaw (
Inconspicuous
)

Xander Lovegood
, Gryffindor (
CallMePie
)
Others:

Tea Ching
, teacher of Divination and a ghost (
iamded
)
The Deceased & The Convicted:

Brandon Townsend
, Hufflepuff (
Oky Wan Kenobi
) -
Impartial
(killed on Night One)

Oraman Furbad
, caretaker (
JimButcher
) -
Innocent
(slain by a monster on Night One)

Angela Weasley
, Gryffindor (
Burman
) -
Innocent
(voted out on Day Two)

Francis Rowan
, Ravenclaw (
ADHO15
) -
Innocent
(killed on Night Two)

Nene Grandstaff
, Hufflepuff (
Millacol88
) -
Impartial
(voted out on Day Four)

Tea Ching
, teacher of Divination (
iamded
) -
Innocent
(killed on Night Four, now a ghost)

Todd "Bulltoad" Bulstrode
, Slytherin (
Roncanator
) -
Innocent
(voted out on Day Five)
Harriet Pewter
, Slytherin (
YG-49
) -
Innocent
(killed on Night Five)

Stephanie Kingston
, librarian (
Zepher
) -
Innocent
(kissed by a Dementor on Night Five)
Sheila Bones
, Ravenclaw (
Matn
) -
Death's Hallowed
(voted out on Day Six)

Jingle
the House-elf (
Dragonator
) -
Death's Hallowed
(voted out on Day Seven)

Rhubarb Uxley
, teacher of Care of Magical Creatures and Head of Hufflepuff House (
Escape the Fate
) -
Innocent
(killed on Night Seven)

Desiree Jackson
, Gryffindor (
badboytje88
) -
Innocent
(kissed by a Dementor on Night Seven)

Crudo Alakhazam
, teacher of Charms (
Big Cam
) -
Death's Hallowed
(voted out on Day Eight)
Neville Longbottom
, teacher of Herbology and Head of Gryffindor House (
professor flitwick
) -
Innocent
(killed on Night Eight)
Prion
the Centaur, Hufflepuff (
Forresto
) -
Innocent
(killed on Night Eight)
There are 8 players left in the game, so it will take 5 votes to convict someone. Voting starts 24 hours from now.