I guess it started with the clone gunner. Them armybuilders soon got a stockpile with gunners and nowhere to put them. Then we got Zev, At-AT driver and hoth officer that indeed are great minifigs but how many of them do you really need? I guess you could sell them now for less than a megablock, or stash them for 3-4 years until they become rare and then sell them. Or we can take them apart and put the pieces to use in this thread.
(Their legs and the officer´s fleshhead are of course useful in loads of places)
I´ll start with some ideas.
Admiral Wulf Yularen and Commander Wolffe. (A plain officer torso would have been more useful of course.)
Space Police alternative and spaceman.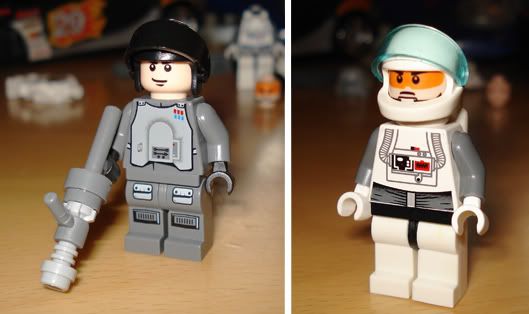 Swat, bicycle, skateboard, snowboard or other people who needs a pair of cool shades.
And of course a zombie-helmet!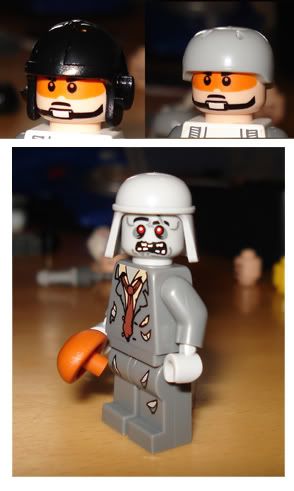 Feel free to add your ideas, or let this thread die.