Last year I finally caved and got it. And best yet, I got it for a great price. And I documented the building from start to finish. A total time of 8 hours spread over two evenings.
---
For starters, the box is frakking huge. I've used a Battle Droid (whom I shall call Buster) to demonstrate scale in the photos:
The only LEGO instructions I have ever recieved that were spiral-bound.
This is what 3445 pieces of LEGO looks like. Took over the basement for 2 days to assemble the beast. Buster is in there somewhere.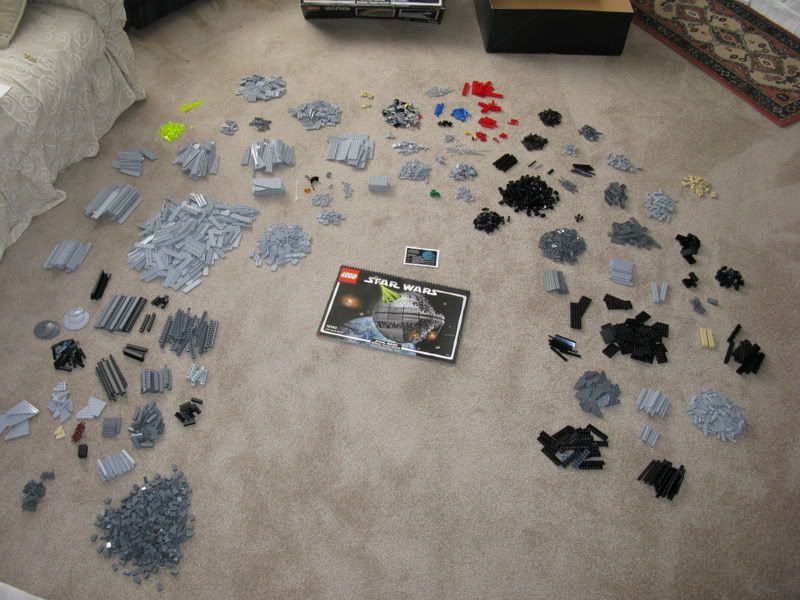 First steps were to assemble the base (which I feel could be a little wider for extra support) and the interior scafolding: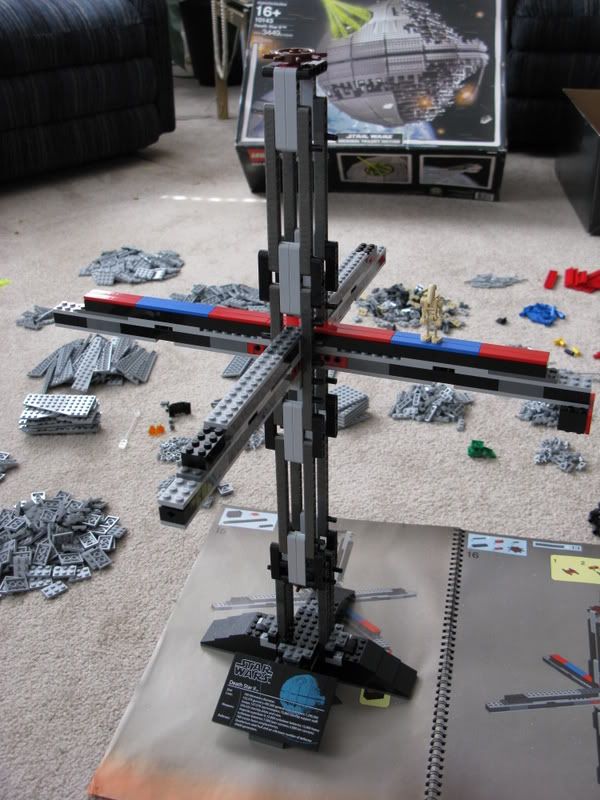 The exterior ring and half the lower outer shelf in place:
The view from the inside: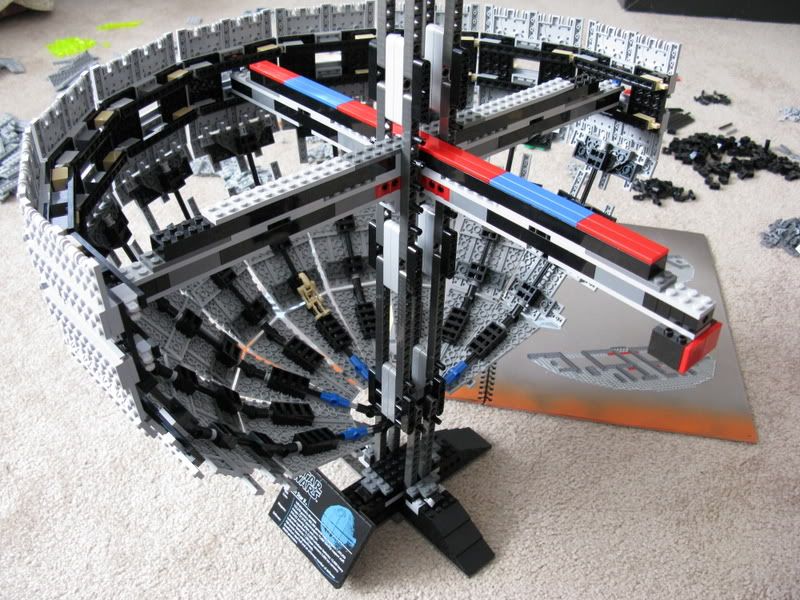 One of the two "incomplete" hemispheres: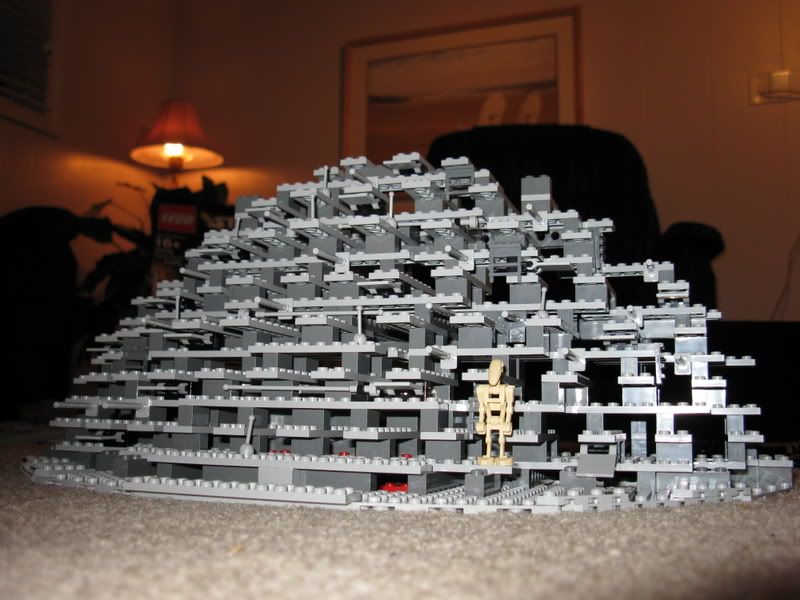 Both attached/hung in place:
Some more of the outer shell in place and the midsection ring is complete:
The Superlaser finished: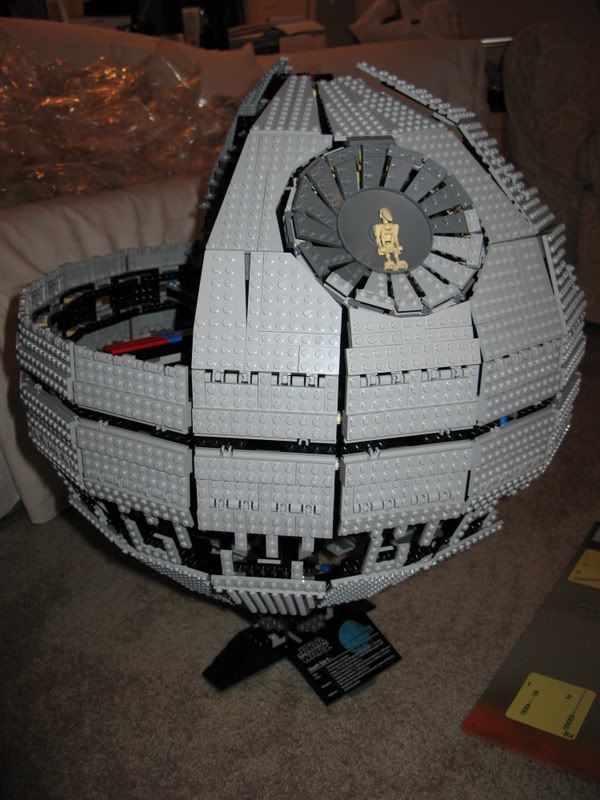 "You may fire when ready."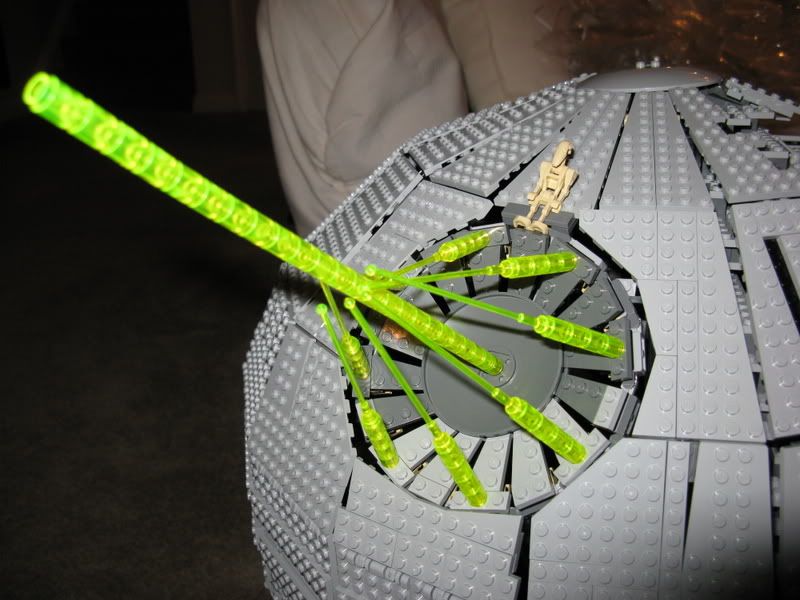 The tiny Super Star Destroyer 'Executor' that comes with the set: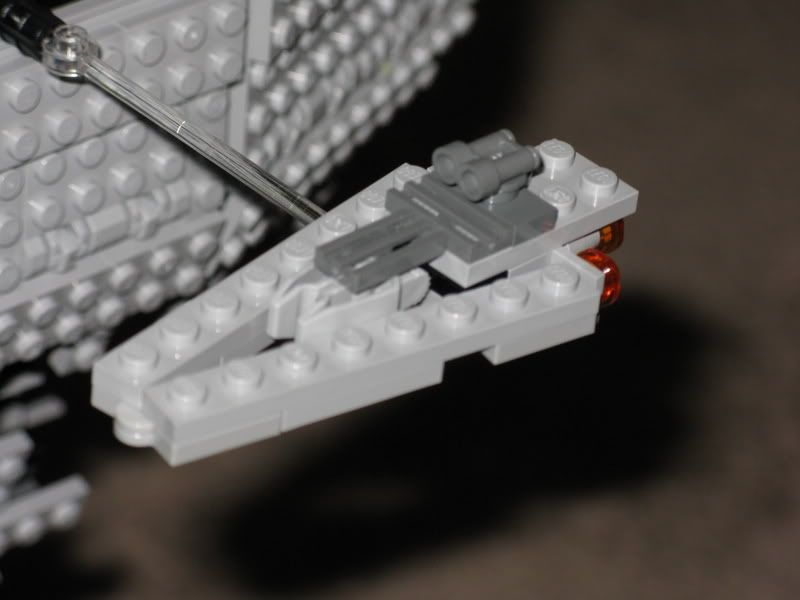 All put together: